"Trends" is a tricky word, isn't it? Stubborn as I am, my instinct is always to turn away from trends like a bad smell, but simultaneously, I also want to be entirely clued up on who and what's happening. Into my thirties, I've grown more confident in my ability as an editor and curator. So while I still devour my favourite print magazines (Elle Dec and Red), I'm content in my ability to say "I love that" or "that's great, for someone else" and even "nope, no way, never going to happen." 2019's cycling shorts, for instance.
Floral trends fascinate me. Firstly, the evolution of trends seems to be gaining momentum, catching the fashion and interiors industries with its pace and oscillation between opposites. It's exciting to watch floral pioneers breathe new life into styles banished from tasteful homes and weddings not long ago – artificial plants and dried flowers for instance. Secondly, there's a point when a style transcends a trend and diffuses into everyday life. Thankfully, sustainability and eco-consciousness are words permeating the floral industry in a decisive move against harmful products and irresponsible production.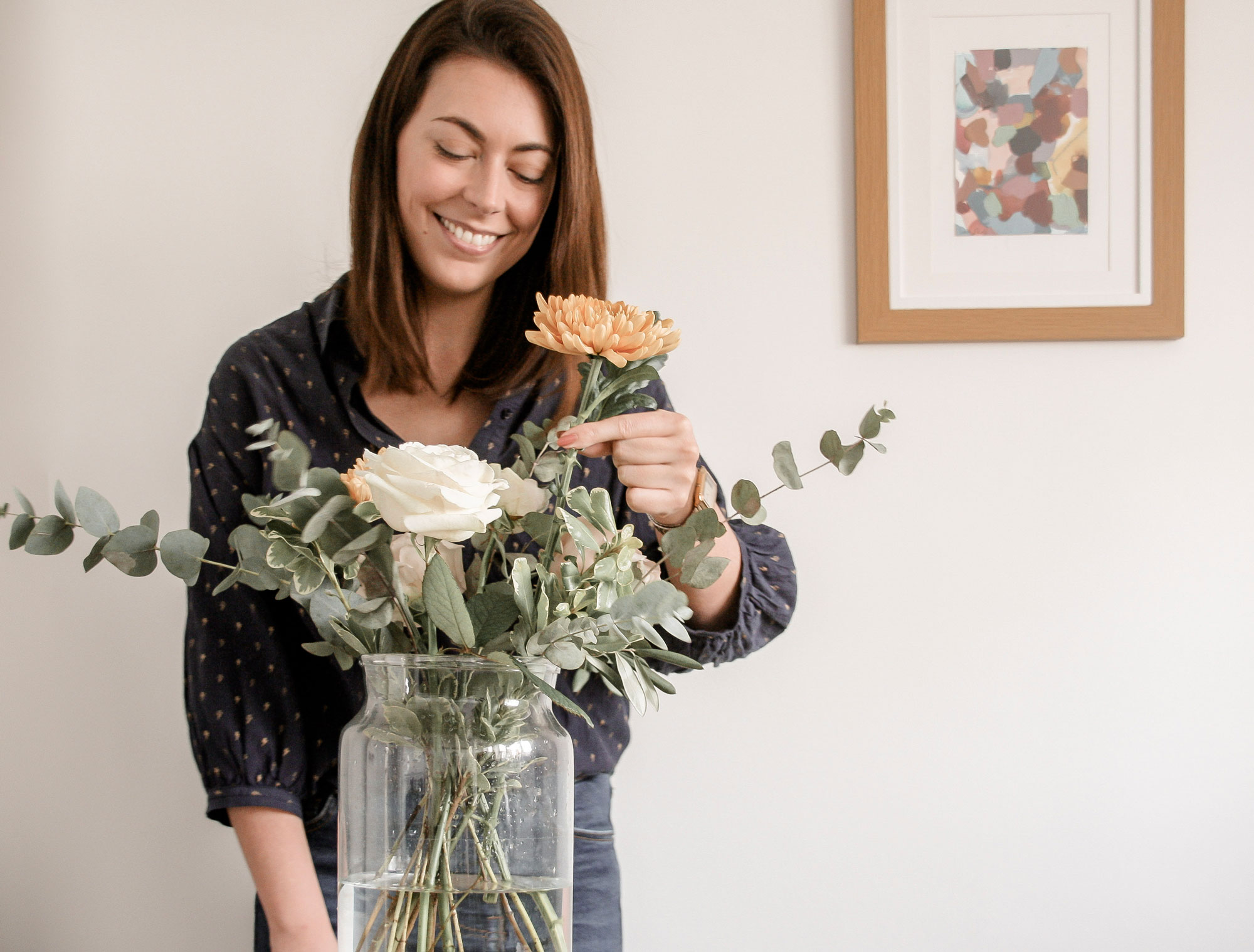 In this blog, I hand over to Gemma Hales, founder of artisan floristry Iris & Co, to talk about summer 2019's floral trends. She and I met through a collaboration on a styled shoot where I was honoured to be asked to draw one of her bouquets. I was instantly spellbound by her talent and philosophy, so could think of no-one better to guide us through the season in style.
Welcome, Gemma.
Read about my Wedding Bouquet Illustration Service here
All the Greens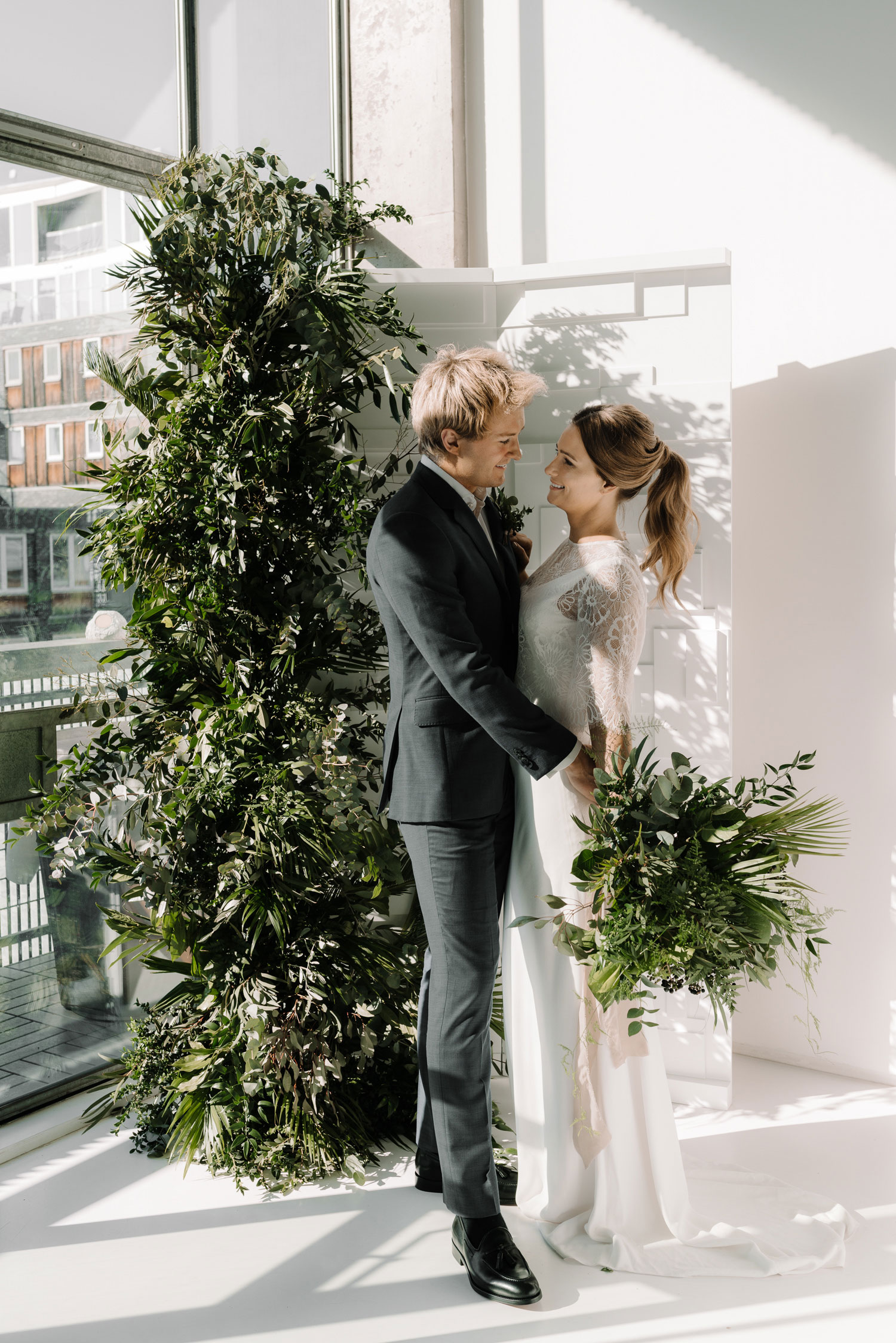 Photo by Veronika Ward Photography
The first floral trend we've been seeing this year actually doesn't involve flowers at all!  We're seeing greenery weddings becoming more popular and they make a real style statement.  An all-foliage bridal bouquet stands out so beautifully against a white dress and look just as gorgeous as a traditional one.  As having a water source isn't as problematic for greenery as it is flowers, it can be easier to create long lasting structures such as backdrops, hoops and garlands.
Tones of Brown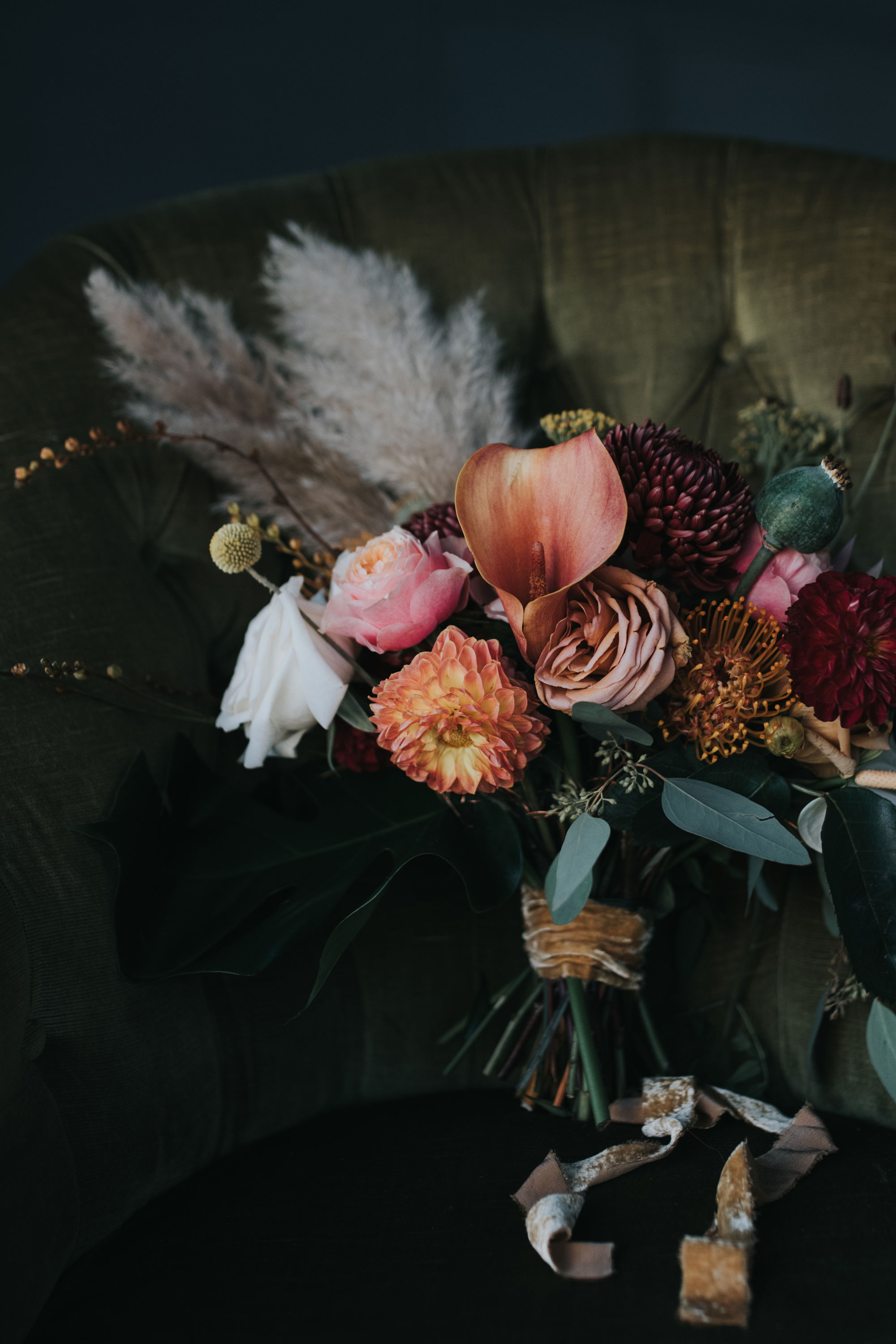 Photo by Laura Martha Photography
New colours we are seeing for Summer 2019 are tonal shades of brown and nude.  Straight from the mustards and tans currently on the catwalk, flowers of the same hues are growing in popularity too.  From Golden Mustard and Toffee rose varieties to dyed carnations and tulips.  Bringing a warm and earthy feel to a colour palette, it works wonderfully against blush to add a sense of depth.
Floral Arches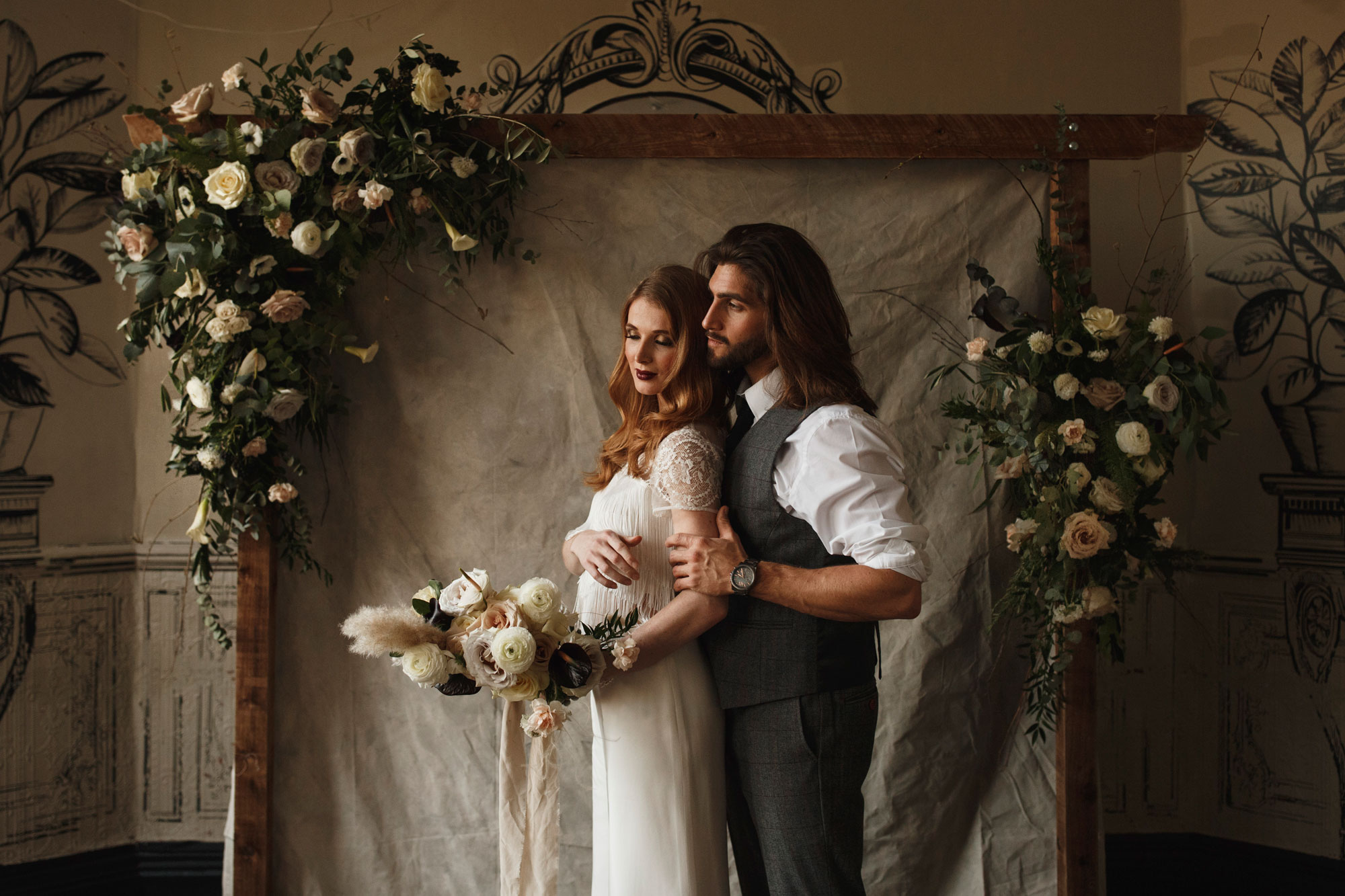 Photo by Stephen Walker Photography 
Taking over from the flower wall, the floral arch is a fantastic, versatile design which can be tailored to suit your style.  Whether you want a full, all flower arch to say your vows under or a modern, asymmetric design with one side reaching higher than the other, an arch is a gorgeous ceremony piece and will be an amazing backdrop for your photographs.
Perfect Pampas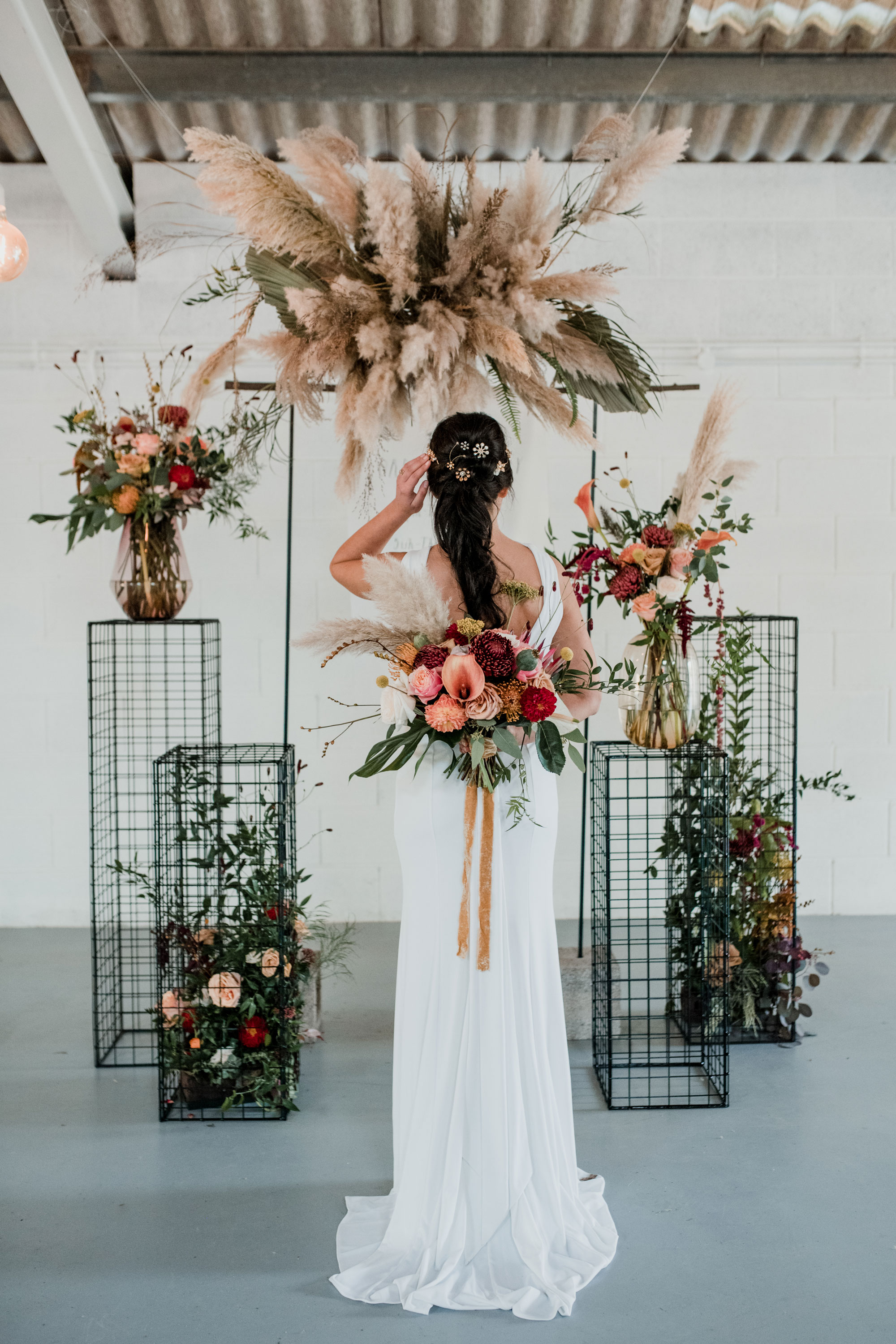 Photo by Laura Martha Photography
Pampas grass has been growing in popularity and we're expecting it to peak this year.  As it's such a light grass, which holds well out of water, it can make a fantastic hanging centrepiece.  It also looks amazing in floor designs, lining the aisles or ceremony area of an outdoor wedding looks particularly striking.  It dries very well so you could keep a piece in a beautiful vase at home for a stylish reminder of your special day.
Eco-friendly Flowers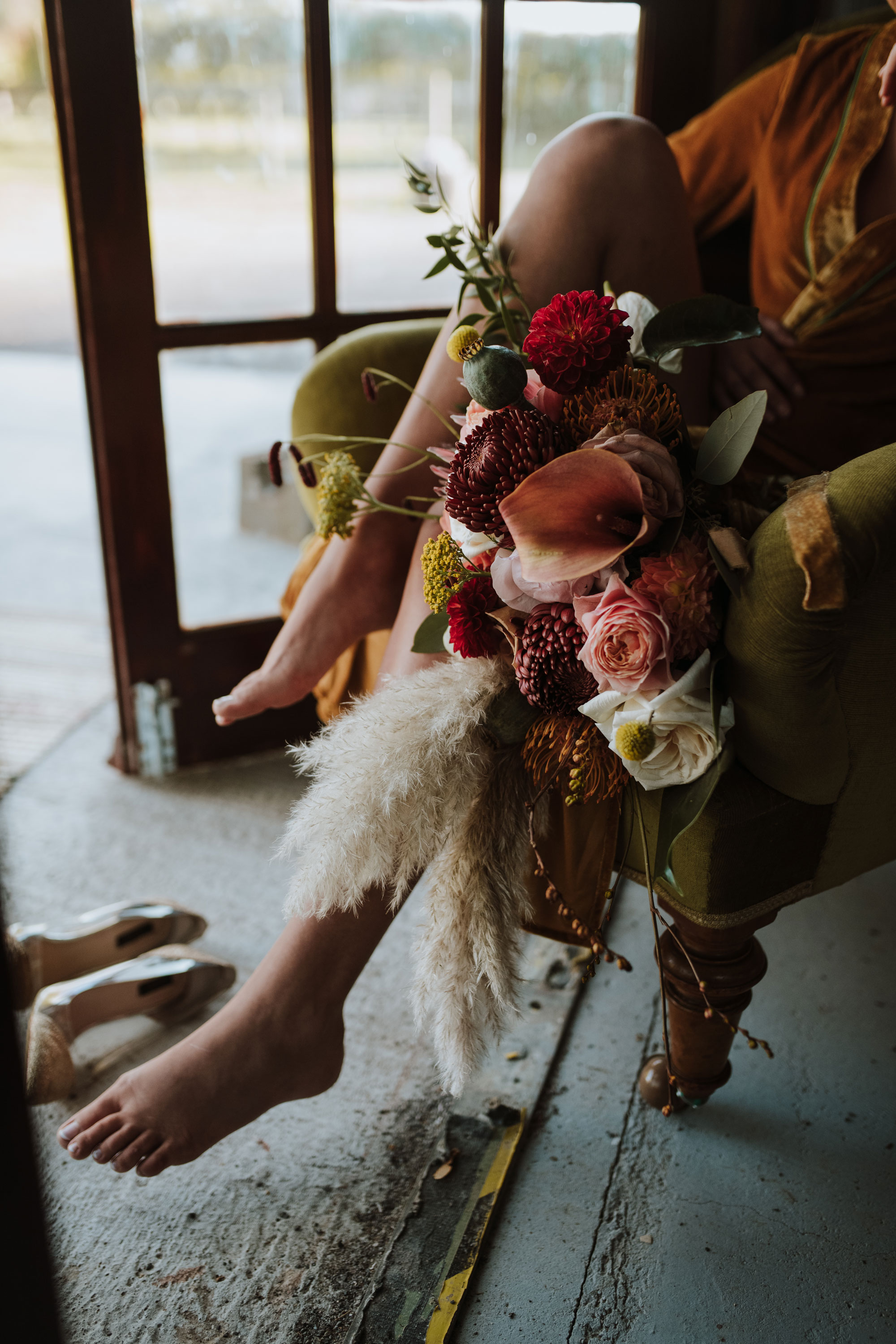 Photo by Laura Martha Photography
With the world waking up to the impact we have on the Earth from single-use plastics to fossil fuels, environmental awareness is increasing in all aspects of people's lives – including their wedding.  The best way to consider the environment with your wedding flowers is to use British blooms.  We love using beautiful British seasonal flowers as there really is nothing better.  You might be surprised to know that the majority of flowers we use in the UK are grown in the Netherlands but some can come as far as Africa and South America so the air miles can really add up.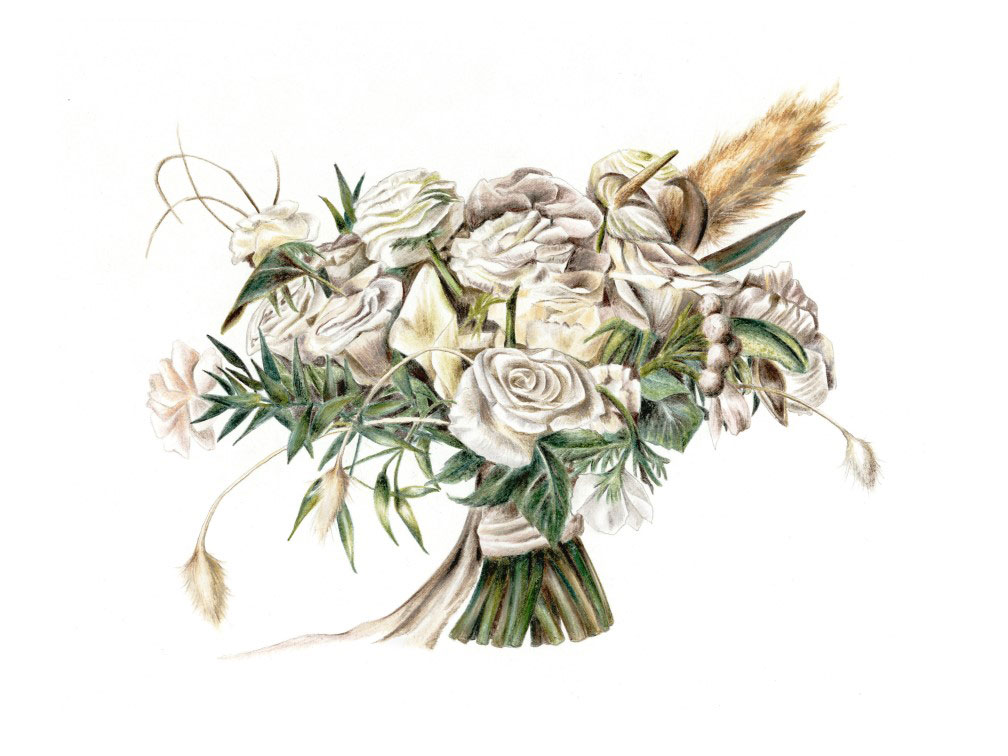 An illustration by Charlotte Argyrou, inspired by Gemma Hales' bouquet design
The floral industry has also been shaken up by the damage caused by floral foam releasing microplastics into the environment.  This wake-up call has led to the #nofloralfoam movement of florists like us trying to reduce their use of it and find eco-friendly alternatives.  Another eco-friendly option is to repurpose your flowers, either by giving them to your guests or, as we choose to, work with a charity to send them to hospices and care homes nearby to allow your wedding flowers to make even more people smile. Then, of course, preserve your bouquet forever with the bespoke Wedding Bouquet Illustration Service by Charlotte Argyrou. 
Big thanks to Gemma for talking us through the floral trends for this wedding season. If you want to find out more about her business, the very beautiful Iris & Co, do please head over to her website www.irisandco.com and follow on Instagram @irisandcoflowers