I wonder if we have found each other because you are looking for a botanical illustration that you can picture in your mind but haven't quite been able to find elsewhere.
A gift for you, to forever capture a precious moment in time? Maybe something for your favourite person, because you can't speak the words yourself? Perhaps you own a unique brand that demands an equally unique illustration style? Maybe you are interested in my exploration of creative living and that's how we were introduced.
―

However we have discovered each other, welcome – I hope we can work together.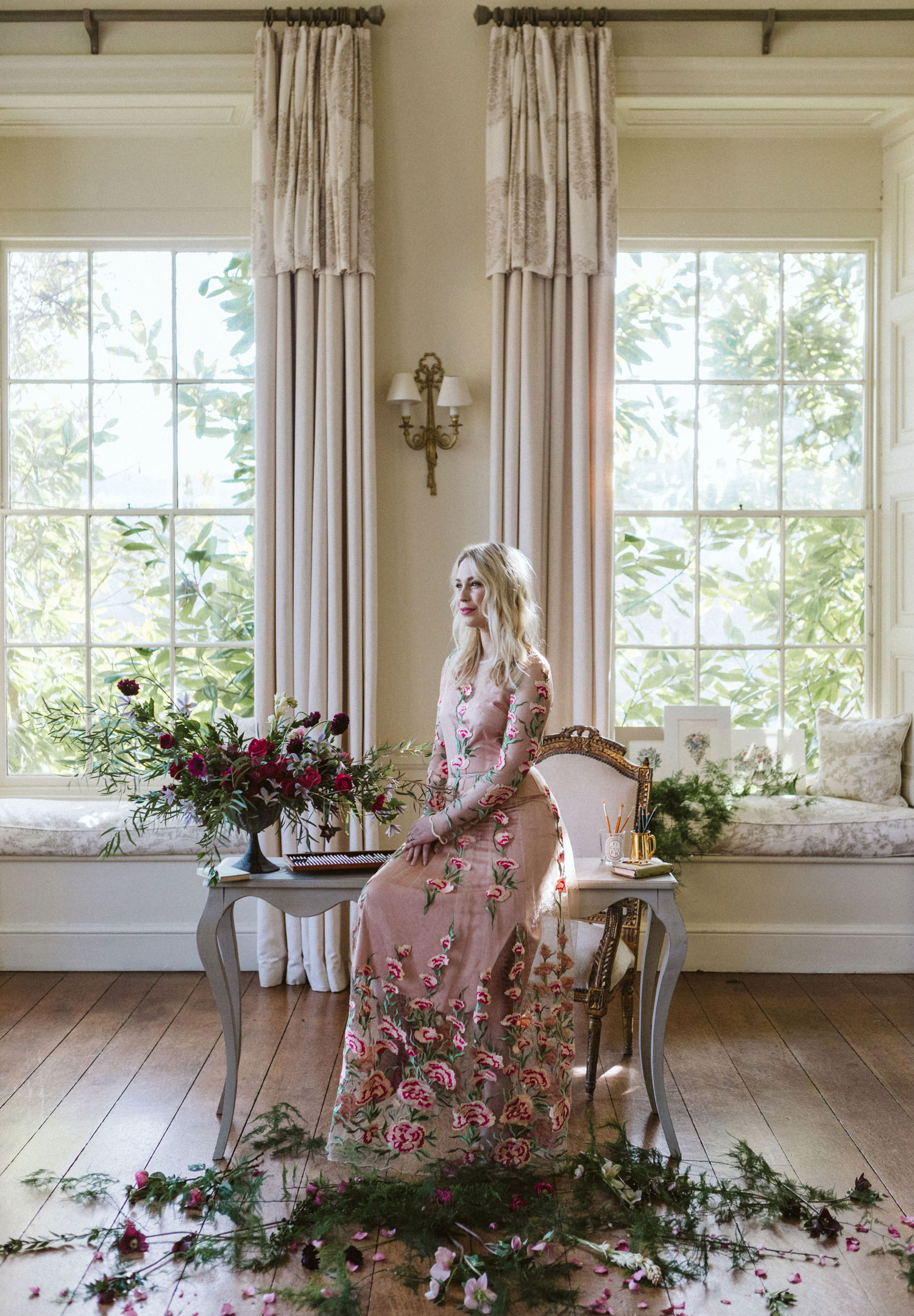 My clients seek bespoke, where others will settle for customised or off-the-shelf.
―
me, my style, my background
I am a botanical illustrator living in Greenwich, south-east London. I grew up dreaming very specifically of becoming a botanical illustrator but took a massive detour and spent the first twelve years of my career working in high fashion as a publicist. Luckily, I love plot twists. Now I am doing what I believe I was born to do: creating illustrations that bring my retainer clients and private customers genuine happiness through their rich, evocative style.
Working firstly for Mary Portas (BBC TV's "Queen of Shops" and author of "Work Like A Woman") and then for world-leading brand strategy agency The Communications Store, I learned to extract a brief from brilliant brands and designers. It has been an incredibly helpful skill to acquire, as I find in commissioning an illustrator like me, most people simply want to be on the receiving end of some guidance, understanding and enthusiasm. You look to me to connect with your wishes, then create something better than you could have imagined.
My style as a botanical illustrator is precise and detailed, and celebrates the colours and complexities of the natural world. I unearth exquisite colours and alluring textures, resulting in a hyperreal style which is both emotionally captivating and – I hope – gracefully accomplished. A passion for high style and a constant quest for beautiful living permeates my work and whispers from the walls of my clients' homes and studios.
I created my signature offering, the Wedding Bouquet Illustration Service, as a solution to a problem I needed to fix. In secret alliance with a group of school girlfriends, we unsuccessfully searched for the perfect wedding gift that would celebrate romance and union with just a smidge of nostalgia – but only enough to elicit a happy smile, not a cringe. Gift services that claimed to be bespoke were in fact merely customisable and pretty generic. My pencils and I had been on a fifteen-year break, but we vowed to make each other a priority again, and my illustration business launched in autumn 2017.
Now I work from my home studio, partnering with some of the most exciting brands in the wedding, wellness and creative industries, as well as on private commissions. I am a passionate ambassador for creative living, and am grateful to live this wildly varied floral-filled life.
― cv, before you found me here
Straight out of university, I worked as a PR for comics and musicians – a weird and wonderful mix including Joan Rivers, many British TV panel show comedians, and 1980s revival pop stars. Then briefly, I wrote quizzes and confessions for CosmoGirl magazine, followed by a stint in the press office at LK Bennett.
2005–2017 London, Milan, Paris, repeat… Press office, launches, runway shows, celebrity dressing and red carpet management for high fashion brands including Net-a-Porter, Swarovski, Elie Saab, Amanda Wakeley, ERES, J Brand, Agent Provocateur, Jonathan Saunders, Missoni, Dunhill and Ermenegildo Zegna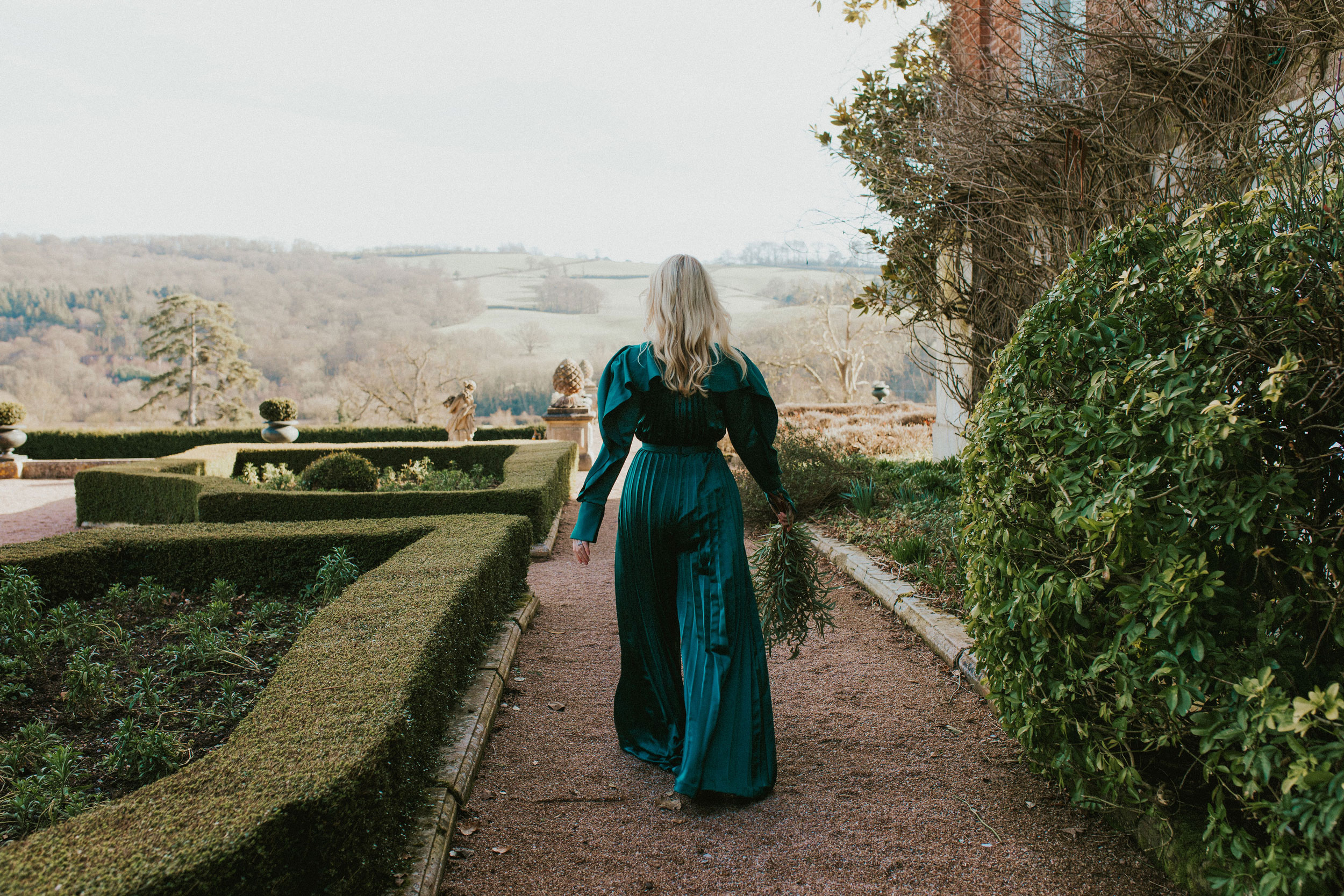 Charlotte, behind the scenes
talking about food, the colour green, raucous laughter, page-turning crime novels, getting dressed up (but never fancy dress), lipstick, red wine, ampersands, Greek Islands, velvet, English summer weddings and putting on my pyjamas.  
Regret, missed opportunities, litter, tardiness, corduroy, waste, Pilates push-ups, being cold or wet, excessive exclamation marks.