A private commission is an exquisite present idea – a unique gift to be treasured forever, like a modern heirloom. It can be reframed as home decor trends evolve, and moved with ease from home to home on your life's journey. I have created artwork inspired by the recipient's nickname, and been commissioned to create a bouquet using photos from the surprise recipient's entire garden.
So whatever your idea for a botanical illustration, I would love to chat through creative concepts.
Discover past private commissions including details of the brief, cost and the finished artwork. View in detail
The process begins with a consultation, which can take place over email, telephone or video call. Discover in detail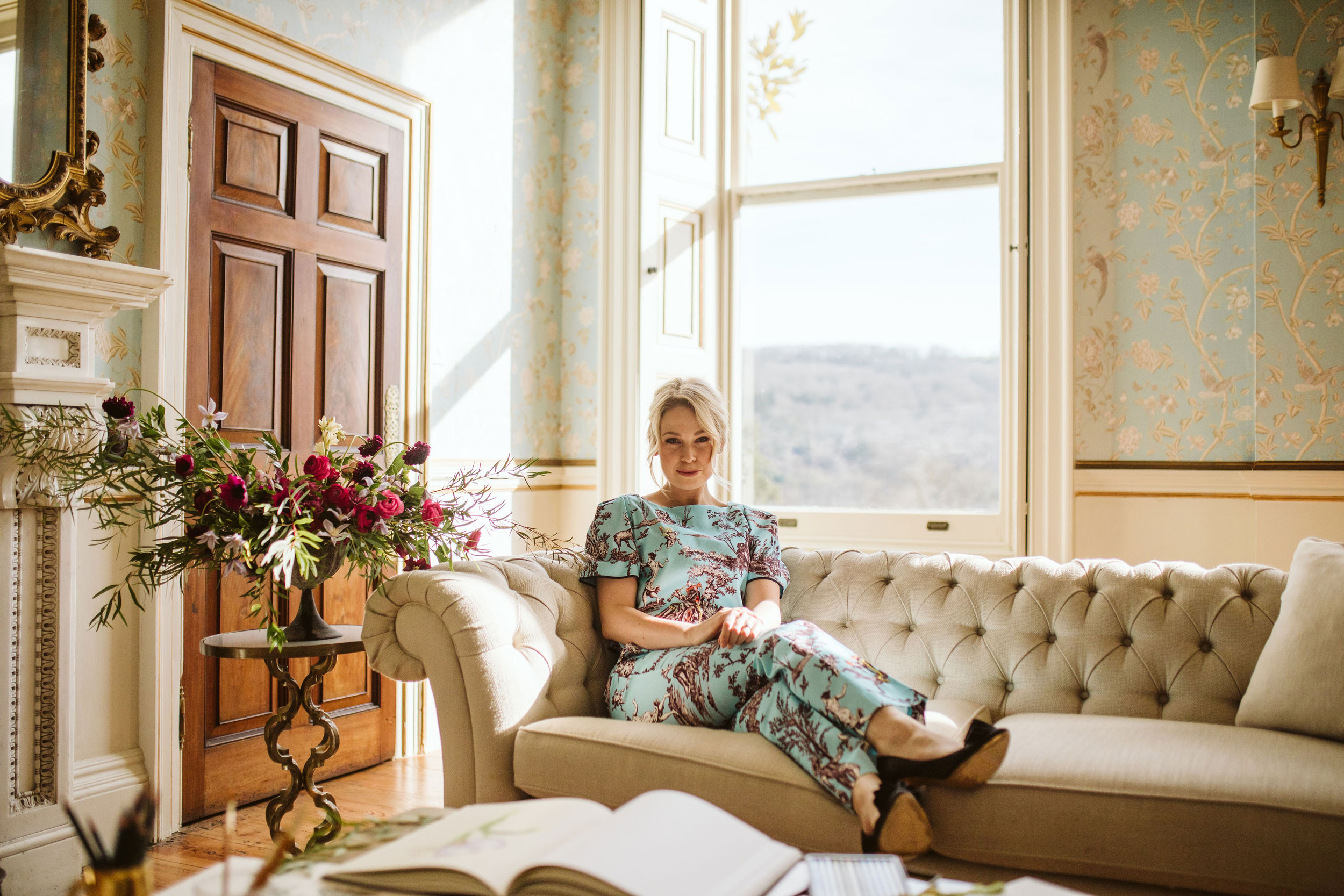 Private Commission
Process
A private commission is a perfect way to source inimitable artwork for your own home. If you have a specific colour palette you are trying to match or require artwork in dimensions that are proving hard to find, commissioning an original hand-drawn botanical illustration is an elegant solution. I'm often asked to accentuate tones from the Farrow & Ball colour chart or a Designer's Guild fabric swatch, so I am very happy to incorporate your reference points.
The process begins with a consultation, which can take place over email, telephone or video call. I find that a quick virtual face-to-face meeting is the perfect way to discuss your ideas, preferences, themes and colour palettes. We will end the consultation with an action plan, usually where I will revert in a few days with ideas for content, colour and a price for your finished artwork. I'll take a 25% deposit at this point.
The next stage is for me to produce a simple pencil line drawing for your feedback. Once you are entirely happy with the proposed drawing, I will take the outstanding payment and proceed to colour. I can work collaboratively with you through every stage of the creative process, right up to guidance on framing.
All illustrations are sent signed and mounted, via Royal Mail Special Delivery, along with a Certificate of Authenticity.
Created for interior designer and lifestyle blogger Laura Butler Madden
Inspired by Laura's love for single-species bouquets and a pale pastel palette throughout her home and wardrobe, I created this illustration for her downstairs bathroom. We discussed the ideal proportions for the final artwork, and how a trio of hydrangeas would make a serene and pleasing composition. I provided a pencil sketch and a colour spectrum initially, and then proceeded to the final illustration, updating Laura with my progress along the way. 
Time: One month from initial consultation
Cost: A similar commission would cost £290
Created for an imposing landing in an impressive Victorian country house, backing onto National Trust woodland. Together, we selected traditional style illustration paired with a wide modern mount in a vintage frame, to perfectly suit this classic contemporary renovation project.
Time: Two weeks from initial consultation
Cost: A similar commission, including vintage frame, would cost £390
Created for interior stylist and lifestyle blogger Emily Murray at The Pink House. This illustration was inspired by Emily's eclectic style, which perfectly balances modern, period and retro with her passion for botanical prints. I also sourced a vintage frame and had a new wide, snow white mount created to give a contemporary update.
Time: One month from initial consultation
Cost: A similar commission, including vintage frame, would cost £390
"Although the illustration felt very personal, it was certainly enhanced by Charlotte's keen eye for detail. This was my first time commissioning a piece of art and Charlotte made the entire process easy, stress-free and lots of fun."
|
"There aren't many things as special and luxurious as having bespoke artwork to display proudly in your home. I loved the whole experience from start to finish, Charlotte had wonderful, imaginative ideas for the design and the finished piece brings me joy every day. It has her trademark vibrant style but it also feels completely personal and 'me' at the same time."