In celebration of autumn's arrival, I'm delighted to share this dried flowers wedding editorial photoshoot I contributed to. The shoot was devised and curated by brilliant Valentina Ring of The Stars Inside, and realised by photographer Carla Blain, alongside a team of innovative creatives. Intriguing, artful, and curious –  this wedding is unafraid of darkness, and a reflection of how the wedding day would feel, rather than how it would look. The images have the warm haze of a half-remembered dream, and the surreal twinkle of something you just glimpsed in the corner of your eye.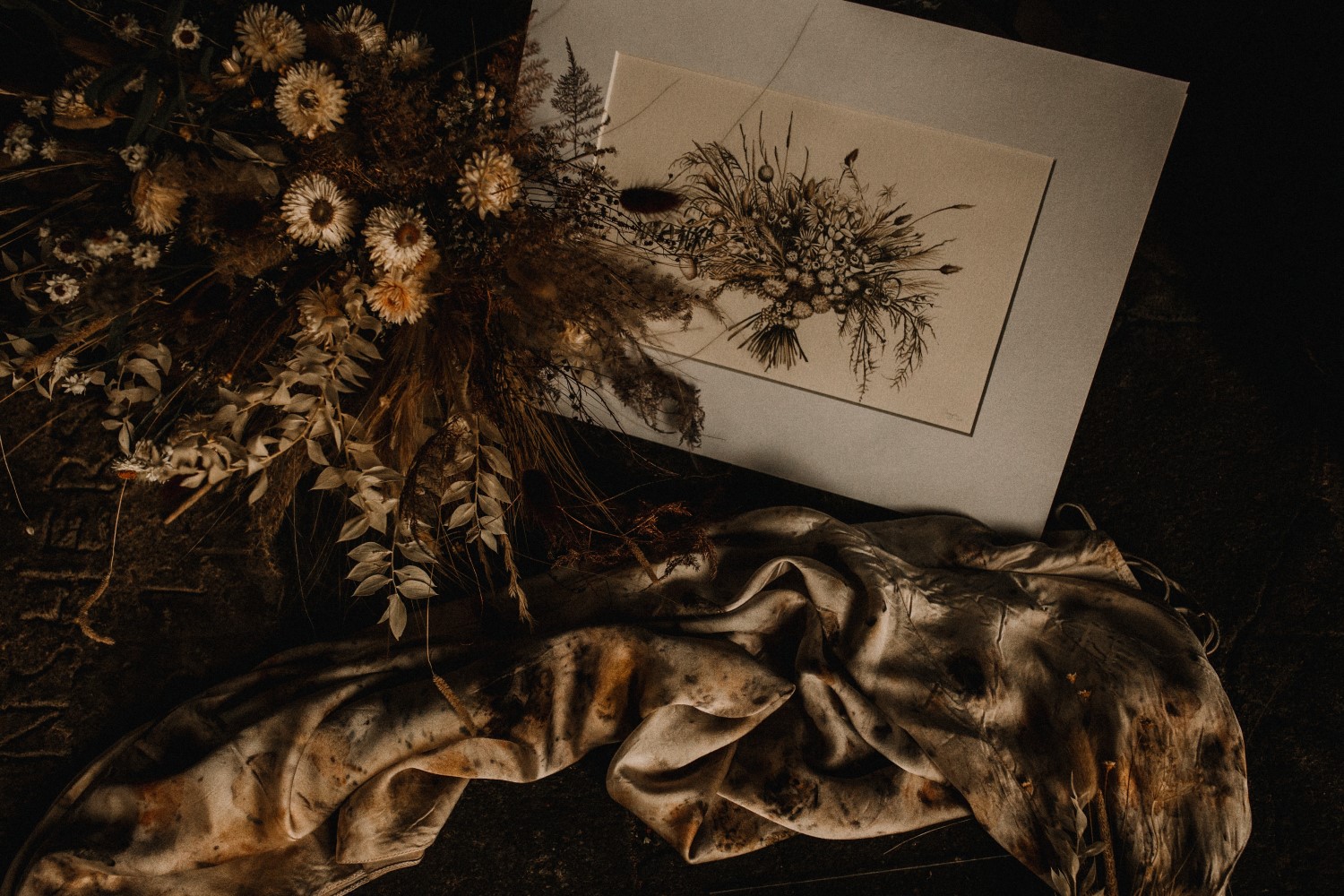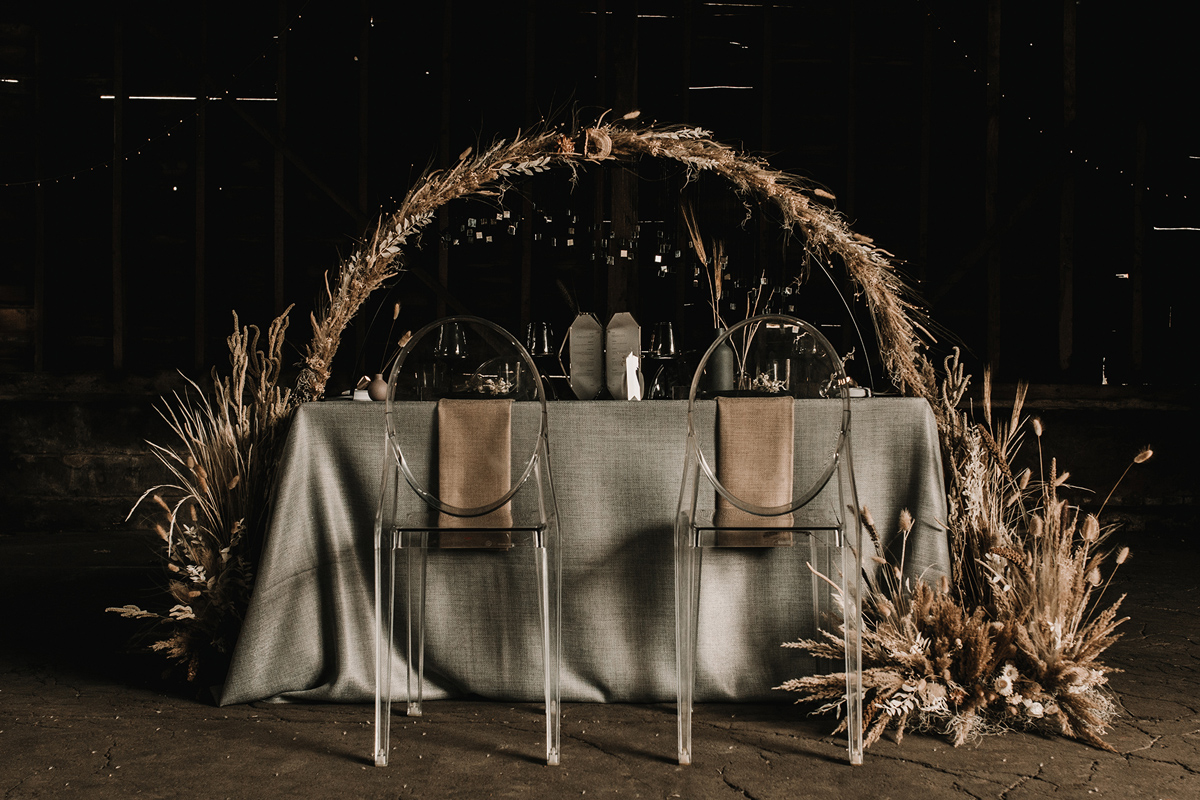 Dried Flowers Wedding Bouquet Illustration
Here's the hand drawn dried flowers wedding bouquet I created to feature within the shoot. The floral design is by Rosehip & Wren, who create exquisite dried flower wedding installations, button holes, bouquets and crowns. Founder Beth and I share a philosophy of creating floral artwork full of lasting memories full of nostagia and wonder.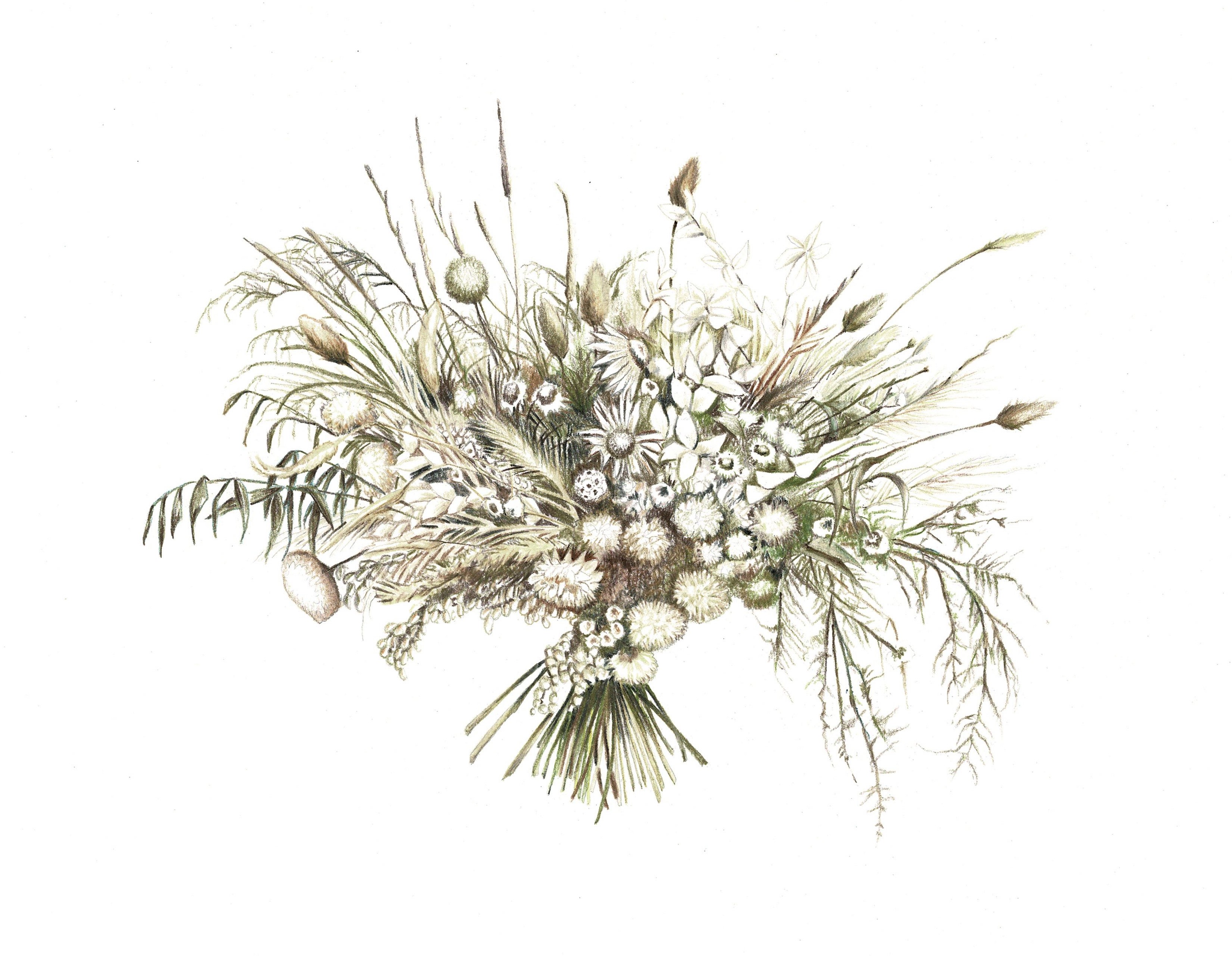 Find out more about my illustration service showcased in this photoshoot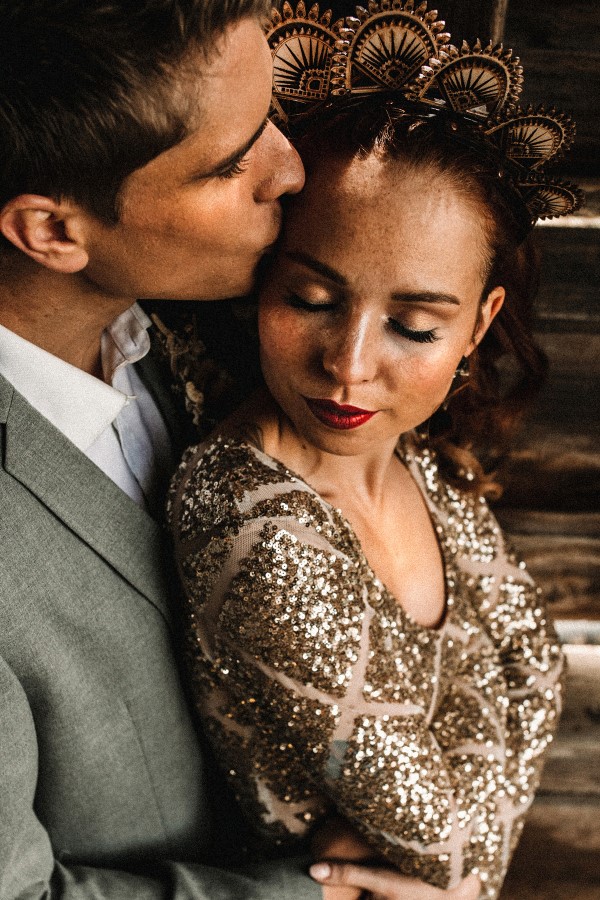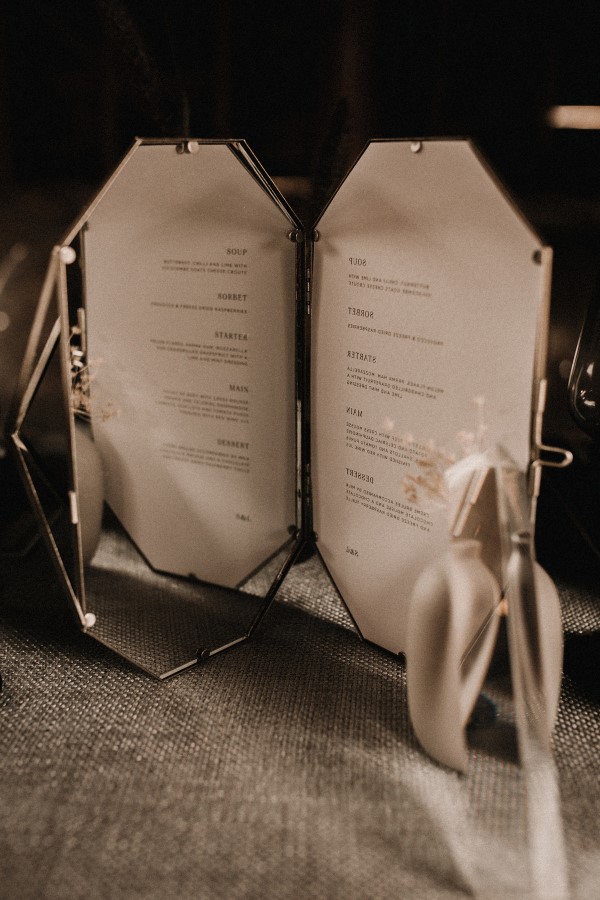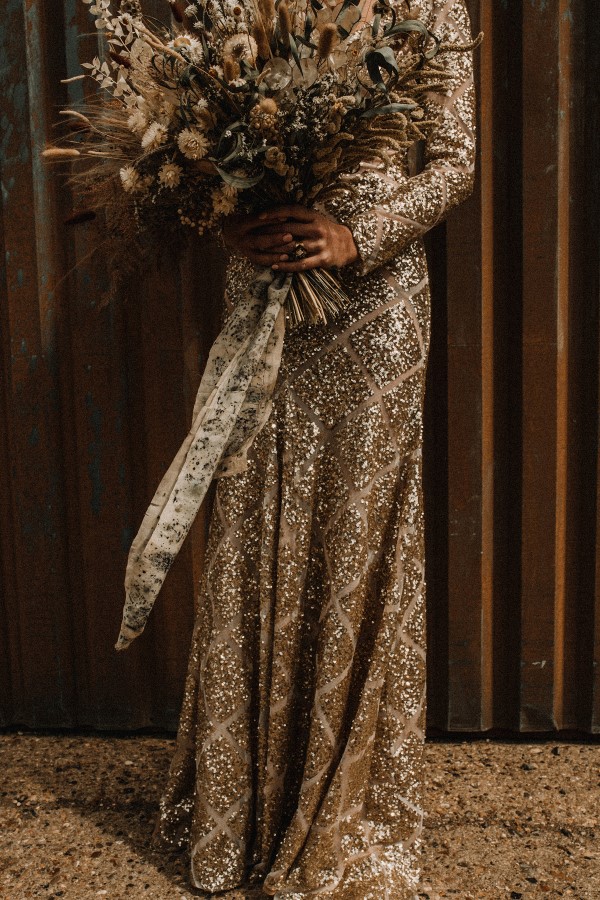 See my illustration work featured on The Stars Inside