A new blog series with artisan and creative floristry business owners
Welcome to a new blog series, where I'll be unearthing creative floristry hacks from my very favourite flower people. What are the inner circle hanging on their own front doors this festive season? This is the blog series to find out. 
First up, I'm quickfire interviewing Louise Ord, owner of Loulabel Floral Design – a creative floristry and wellness brand and founder of the Bloom coaching programme for florists. Lou is the responsible for the florals you see in the photography throughout my website and I treasure her contribution to my personal floral vision.  
My signature floral style is…
Wild & Luxe.
My first floral memory is…
My amazing grandma making flowers for church, she was using yellow narcissi, I can remember the scent and her design so well.
My all-time favourite flower is…
Today, it's the garden rose.
My favourite scent….
Tuberosa, it's dreamy! I have so many favourite scents.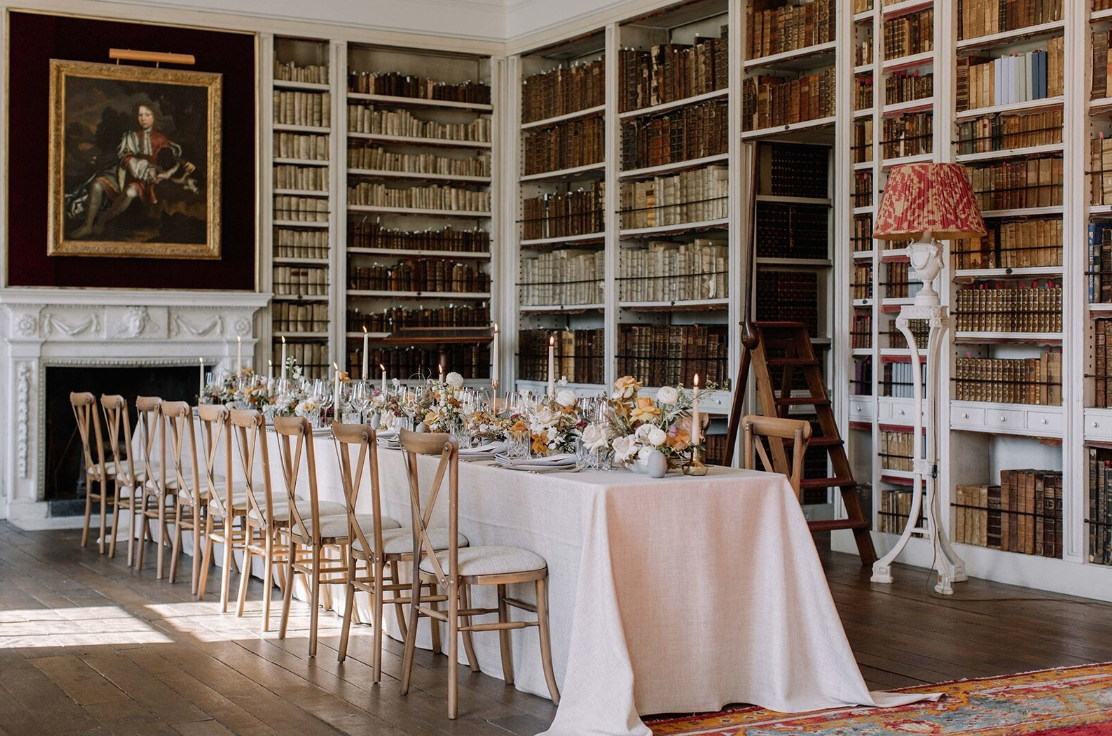 The species that should be sent to Room 101 is…
GERBERAS.
The species with the most sentimental value to me are…
Camellias and garden roses. My sister and I when we were kids would spend hours creating positions and "perfumes" by mixing the petals with water. That entertained us most summers!  
The most beautiful bouquet I've ever seen was…
Ooooh, that's so hard there are so many! I love flowing, loose natural and romantic bouquets with lots of scent and texture.
My favourite floral installation was…
I made a beautiful mantlepiece design around 3 years ago on a flower retreat, it's still one of my all time favourite installs. I can't resist flowering a mantlepiece or a staircase.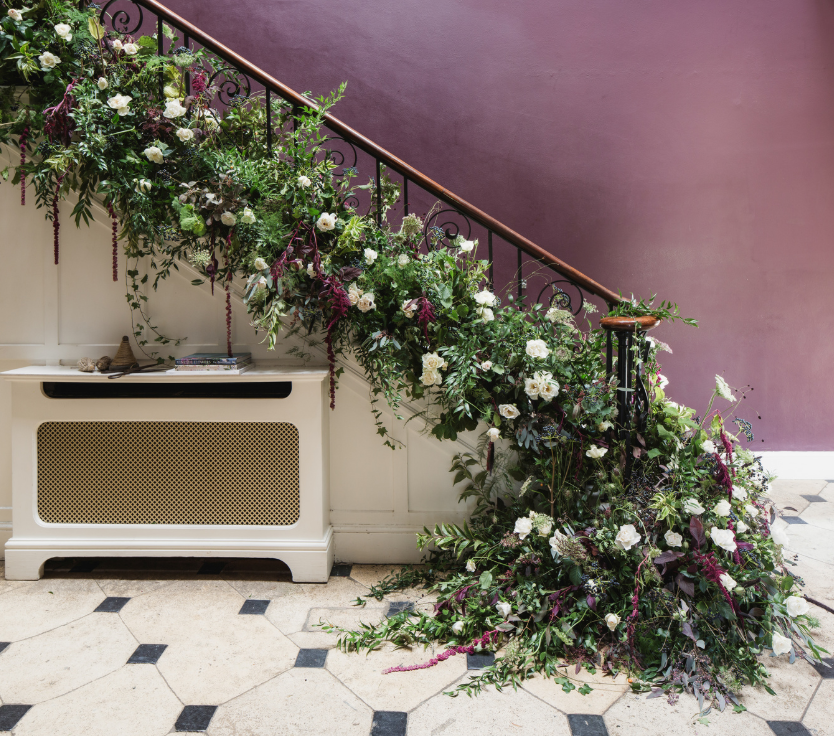 My wedding bouquet will be…
If I decide to get married, I imagine it'll be an elopement/destination wedding. I'll probably go with a bouquet of native blooms.
The best supermarket flowers are from…
If you REALLY have to buy from a supermarket (sooo much better to support your local florist – better quality and your helping a real person in your community) Waitrose and M&S have a fair selection.
If you've got £20 to spend on flowers/décor for a dinner party, you should…
Go to your local florist and buy a selection of stunning individual stems and display them in bud vases, just one or two blooms per vase. The more beautiful and unusual the better. Jot down their names, they'll be a good talking point.
Getting married or newlywed? Find out about my unique gift offering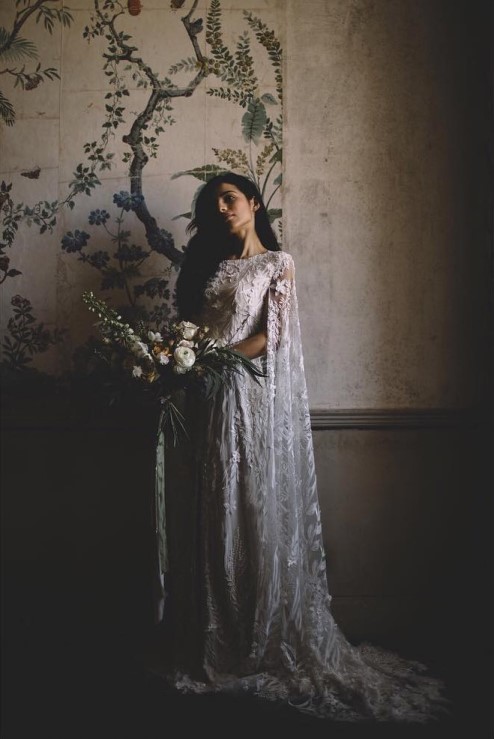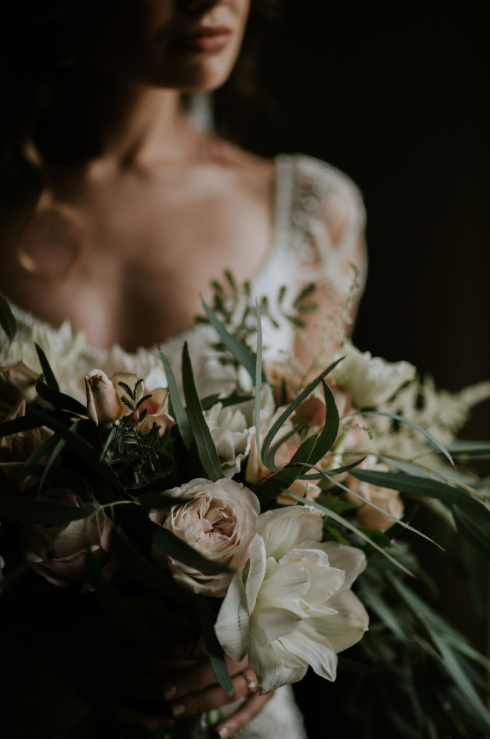 When it comes to wearing floral prints, I…
I tend to wear mostly black/grey clothes in simple cuts – not many floral prints in my wardrobe although I did buy a pair of dungarees with a bumble bee print recently, they've become a firm fave.
In my home, florals are…
Fairly non-existent. I have lots of plants but rarely have fresh flowers myself. When I do I get Stef, my boyfriend, to arrange them!
My top tip for Christmas florals at home is…
Keep it super seasonal, bring nature in – there is an abundance of beautiful winter foliage around Christmas time. Start with that. Add beautiful candles, done.
This year, the wreath on my door will be…
I'm going to make a crescent moon shape wreath out of pampas grass because I'm feeling witchy!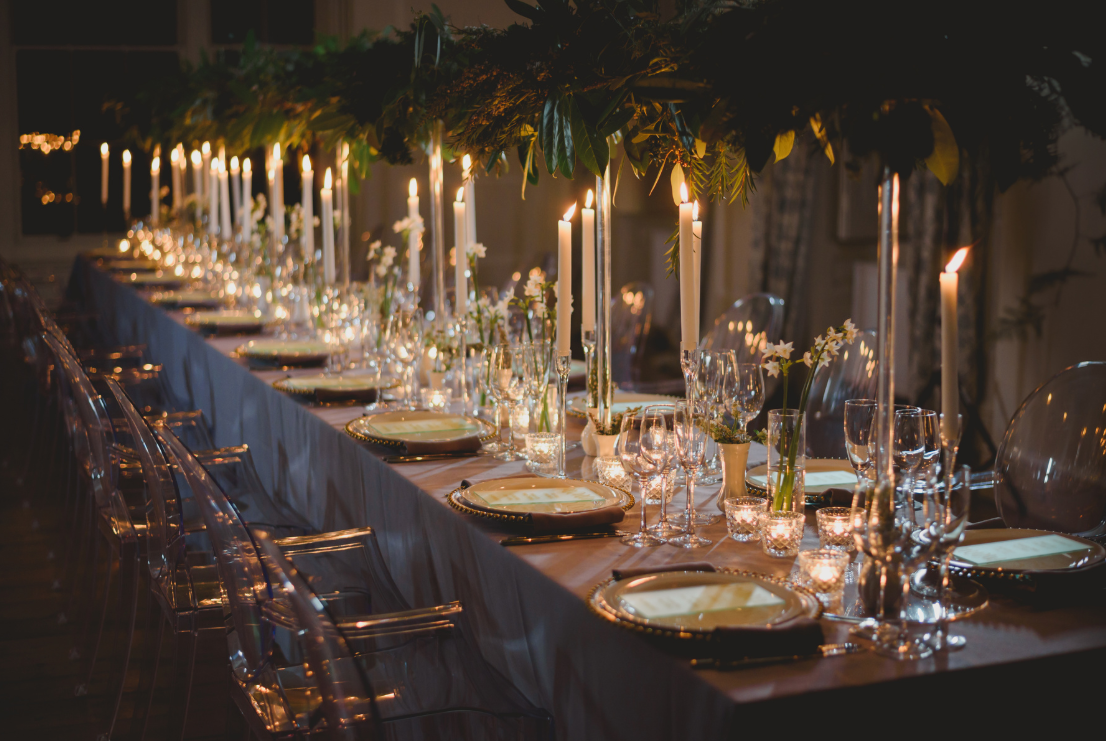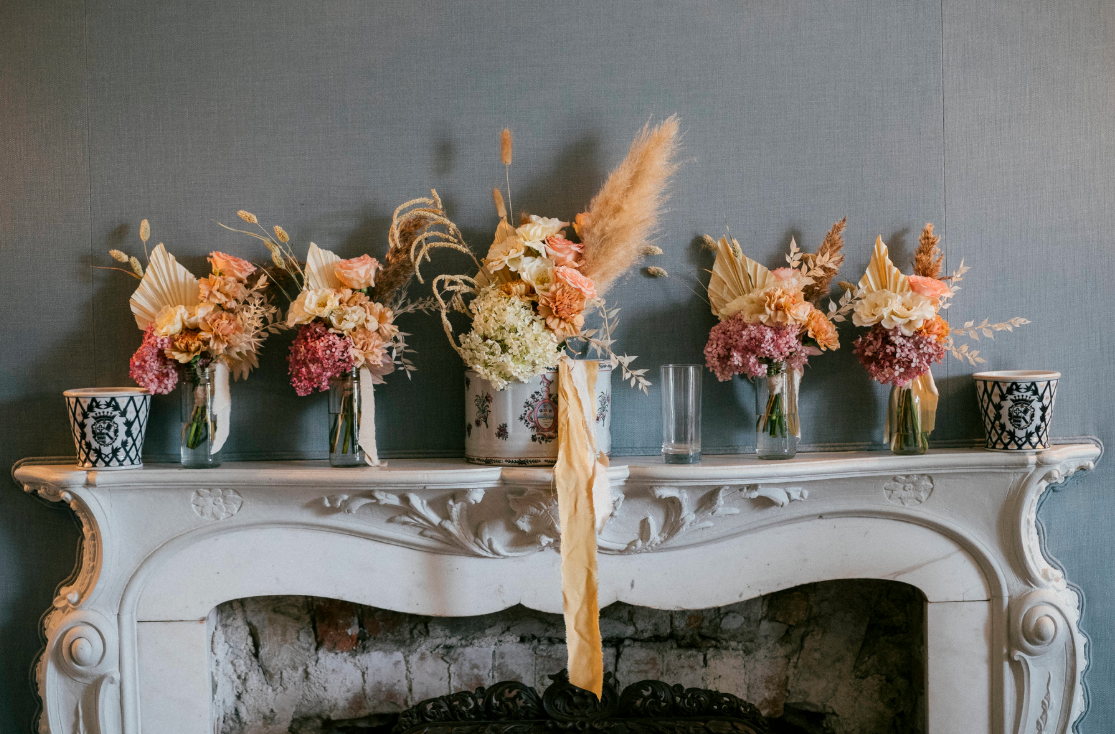 Find Out More
If you've loved scrolling through Louise's portfolio of beautiful florals and all her creative floristry home hacks, you can discover more here:
Loulabel Floral Design website, including her wedding, personal branding and event floristry, wellness products and Bloom mentoring programme
Scroll heaven on Lou's Instagram
Lou's own work alongside her inspirations on Pinterest
Enjoyed this blog post? Discover more of my inspirations and collaborations here