A blog series in conversation with artisan florists and creative business owners
Welcome to episode two of this blog series, where I'll be unearthing floristry hacks from my very favourite artisan florists. How are the inner circle styling their tablescapes this festive season? Here is the blog series to find out. 
In this post, I'm quickfire interviewing Caroline Redpath, owner of Fleur Provocateur – an artisan florists across Somerset and Dorset. Caroline is fully booked for 2020 – a big achievement for a wedding industry supplier before 2019 is out –  testament to her alluring and evocative signature style that catches the eye of the South West's most fashionable brides-to-be.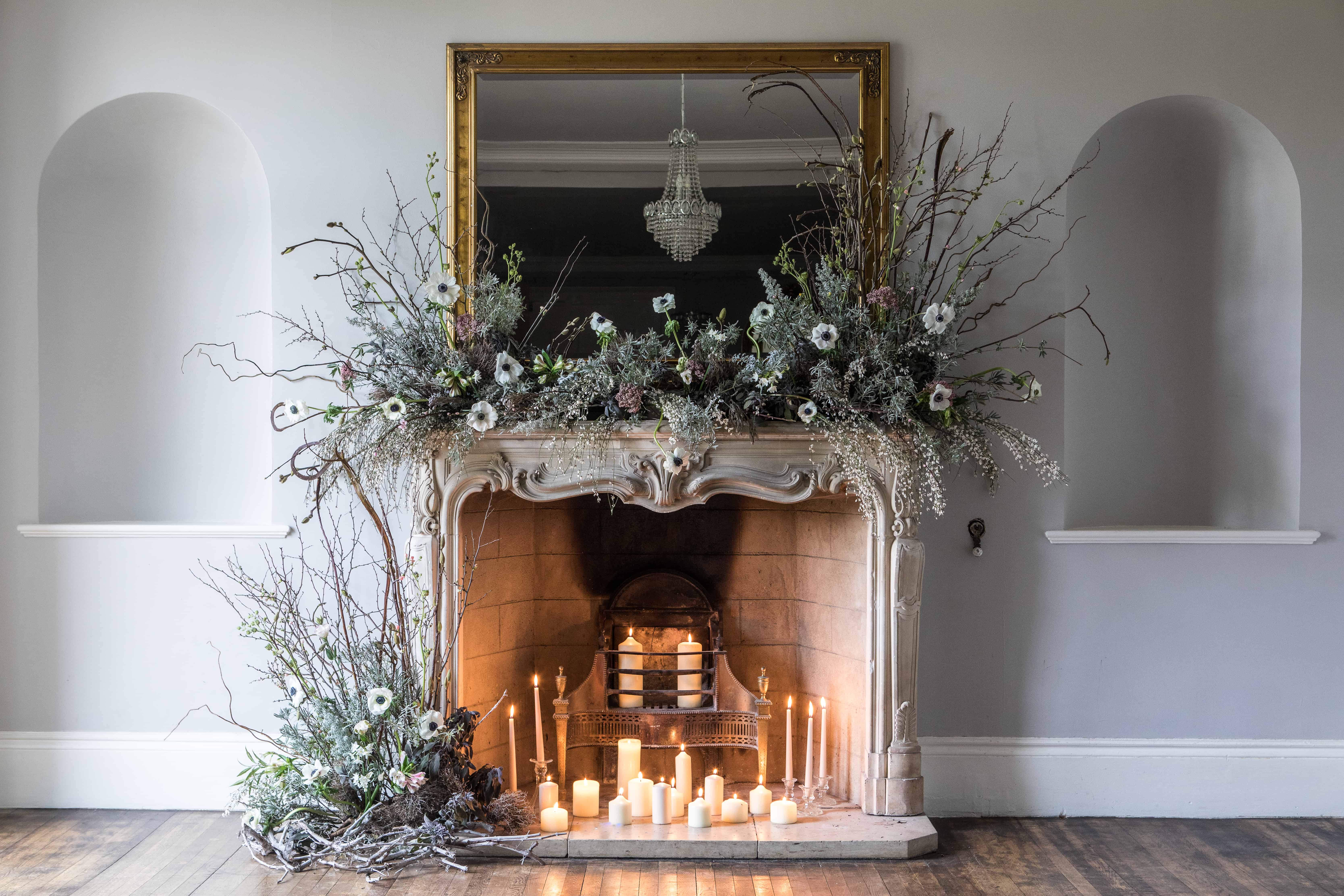 The signature floral style is…
Alluring & evocative
And here's how I discovered my signature style…
My style really stemmed from the French noun, Provocateur, which is used to describe a person who entices, persuades or challenges others. This became the basis for my design philosophy.
My first floral memory is…
Making daisy chains with my mother
My all-time favourite flower is…
Garden roses; the scent, petals, process of opening and then their fading glory.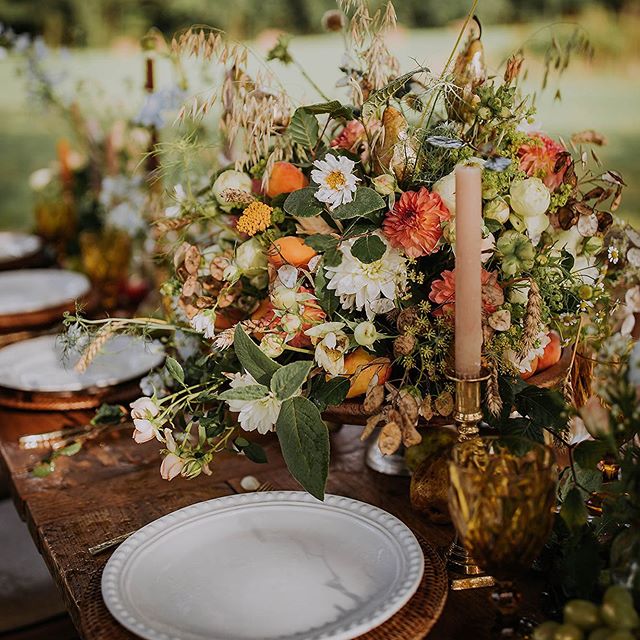 My favourite scent…
Bluebells – utterly glorious
The species that should be sent to Room 101 is…
Gypsophila!
The species with the most sentimental value to me is…
African Violet
The most beautiful bouquet I've ever seen was…
Oh, anything by Swallows and Damsons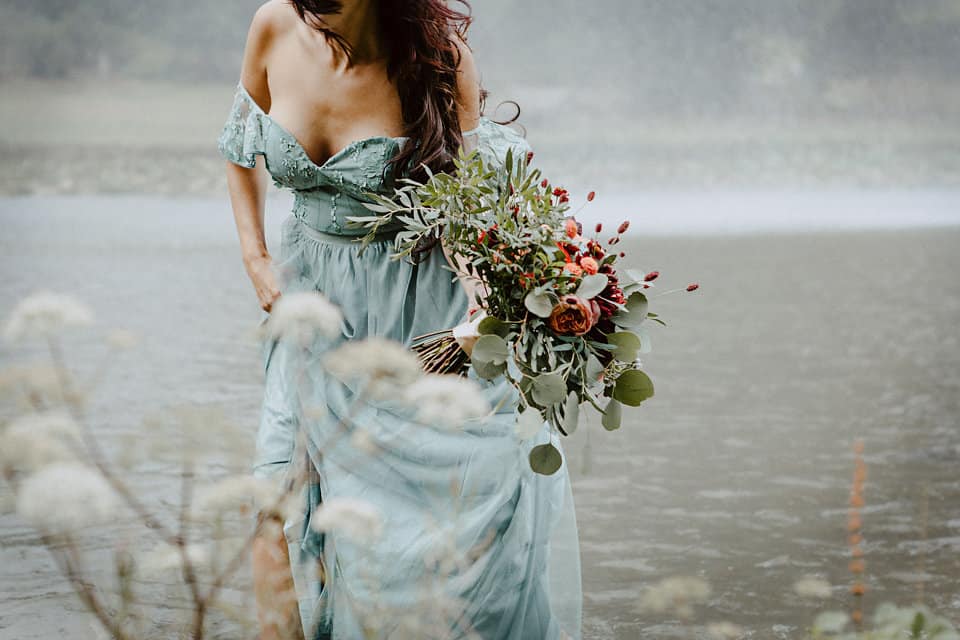 My favourite floral installation was…
My favourite has to be a recent editorial shoot, the photos haven't been revealed yet (keep an eye out!). We built an entire bed installation juxtaposing decayed flowers and foliage with beautiful blousy blooms. Here's a favourite from a previous shoot pictured above. 
A close second is the arch at The Temple of Apollo at Stourhead – the setting is so utterly breath-taking. It is an honour to flower-up.
My wedding bouquet was…
Yellow garden roses!
If you've got £20 to spend on flowers/décor for a dinner party, you should…
Small potted elements in upcycled tins. In the springtime; hyacinth and narcissi, these can be kept and planted in the garden or given away as gifts. Later in the year, pansies and fairy-like daisies are equally gorgeous.
Newlywed or getting married? Find out about my unique gift offering here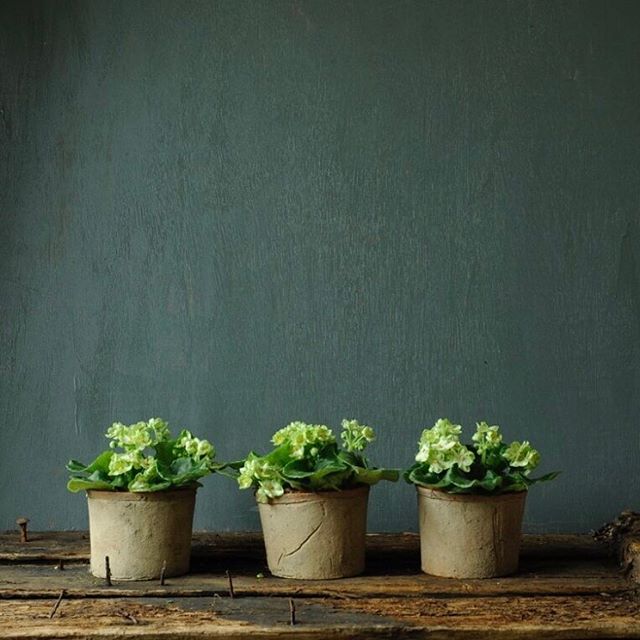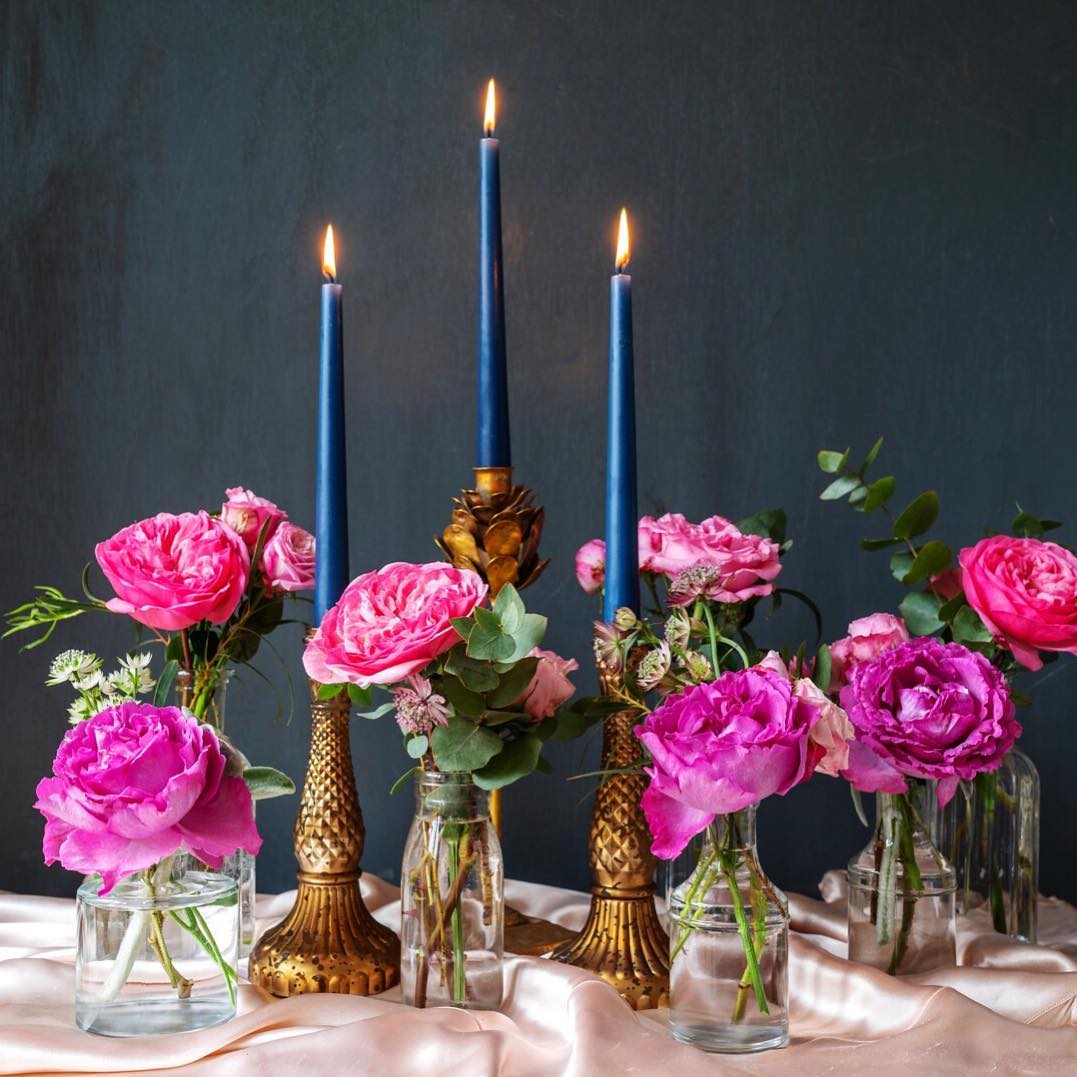 The best supermarket flowers are from…
Some of the mixed bouquets from Waitrose are of exceptional quality, and fantastic value. Or if in season, do visit your local flower farm and pick-your-own.
My top tip for Christmas florals at home is…
This can be such an enjoyable family project. Collect seed-heads, grasses and hydrangeas earlier in the year and allow them to dry out. Send children out with the dogs to collect feathers, together with amazing foraged finds you can create a beautiful centrepiece.
This year, the wreath on my door will be…
Gilded plum-coloured hydrangeas, bringing out the colour with gorgeous antique velvet ribbon.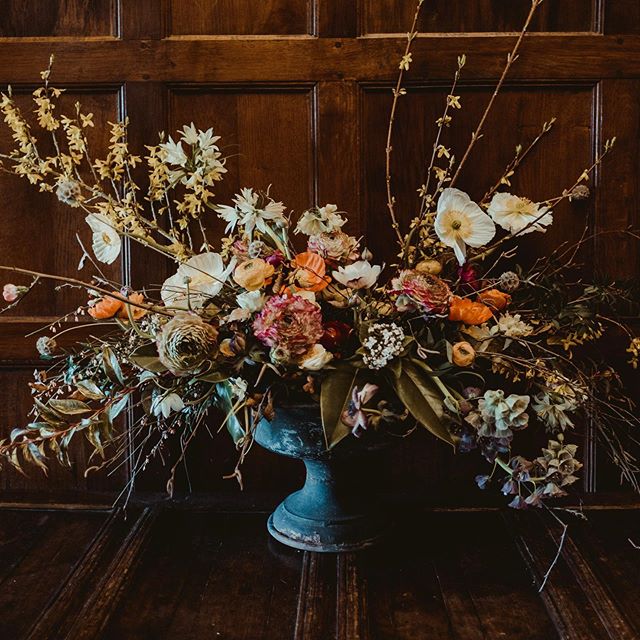 With a £50 budget, the best botanical/floral gift for a loved one is…
Dependant on season, an extravagance of paper-whites, Woodstock hyacinths, or sweet-peas to scent the home.
In all my years of experience, here's my one tip to make your florals at home look better and last longer…
The vase and the water should be clean enough for you to drink out of! Change and cut stems very regularly.
When it comes to wearing floral prints, I….
Don't wear them! The job is far too grubby for anything other than dark dungarees!
In my home, florals are…
Simplistic, an overflowing jug of whatever is at its best from my cutting garden.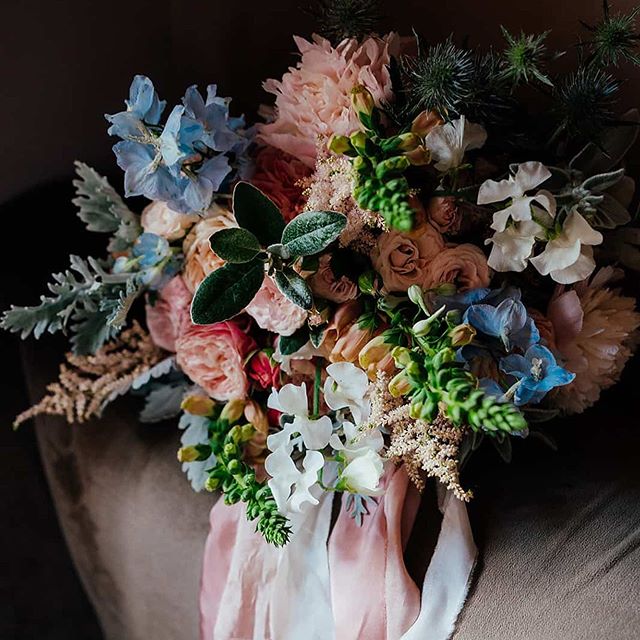 Find Out More
If you've loved scrolling through Caroline's portfolio of beautiful florals and all her artisan floristry home hacks, you can discover more here:
Fleur Provocateur website
Scroll rich, moody bouquets on Caroline's Instagram
Caroline's own work alongside her inspirations on Pinterest
With thanks to Andrew Brannan Photography, Katherine Newman Photography, Westlake Photography, Casey Avenue Photography, Angela Ward Brown Photography, Katherine Davies Photography and DHW Photography
Enjoyed this blog post? Discover more of my inspirations and collaborations here