How To Document Your Life: Introduction
My efforts to document my life are heartfelt and enthusiastic, but sometimes short-lived. I've got behind on my journal and photo albums. There are photos on my proper camera that haven't been transferred to my laptop yet. I haven't edited together video clips of my kids for about two years. I keep a Christmas book, recording the gifts given and from whom, in the hope that one day it will be a fascinating reminder of my children's interests and the pop culture of the time – but in the chaos this Christmas Day I abandoned it by 9am…
I don't even want to talk about my phone camera and that whole back-up situation.
On the plus side, I kept printed leather-bound albums of my kids from first pregnancy up until my youngest turned two. I created baby books for each, recording their womb-to-first-few-months existence. (Admittedly, my eldest daughter's book is far more comprehensive than the follow up). I've started Emily Rollings' Birthday Letters to My Baby and it's so simple to use that I'd be embarrassed to fail an annual maintenance check. So while it's not all doom and gloom, I wish I was creating time to do more. And I'm not alone, as 9/10 of my Instagram followers who responded to a quick poll agreed they wished they kept a long-term journal and printed their photos. Time to call in the pros. In this "How to Document Your Life" blog, I feature some chic and inspiring ideas plus some practical tips about how to keep it up from the following guest contributors:
Jordan of Keeptake, creator of the "My Life in Chapters" 10 year journal
Emily Rollings, creator of the "Birthday Letters to My Baby" journal
Pippa Mackenzie, photographer and creator of the "LIFE" photobook
9/10 of my Instagram followers who responded to a Stories poll agreed they wished they kept a long-term journal and printed their photos. – Charlotte Argyrou, botanical illustrator and creative living blogger
Let's delve into the options proposed by these makers and creators, and breathe in their practical tips and routines to document your life:
The Long Term Journal
I journal as part of my business mindset personal development work. Often, this takes the form of a quick letter (and I mean two to three sentences) addressed "Dear Charlotte" writing at the start of my working day. I go on to thank myself for the courageous pitch email I sent, the illustration I drew that my customer adored, or the networking opportunity I created. It's always written as though it's already happened. In addition, I have a wall calendar and a diary with to do lists and for very hectic weeks only, an A4 weekly planner where I block plan my time. But I regrettably don't get a diary of non-logisitcal elements of my life. That's why I was very happy to stumble across Keeptake, and speak to founder Jordan about her work:
Tell us about the Journal
Jordan: "It's called My Life in Chapters and it's a ten-year guided journal. It's designed so that you only need to write in it once a year for ten years to be able to capture all your memories in one beautiful book. At the end, you'll have a snapshot of a decade of your life that can be treasured forever."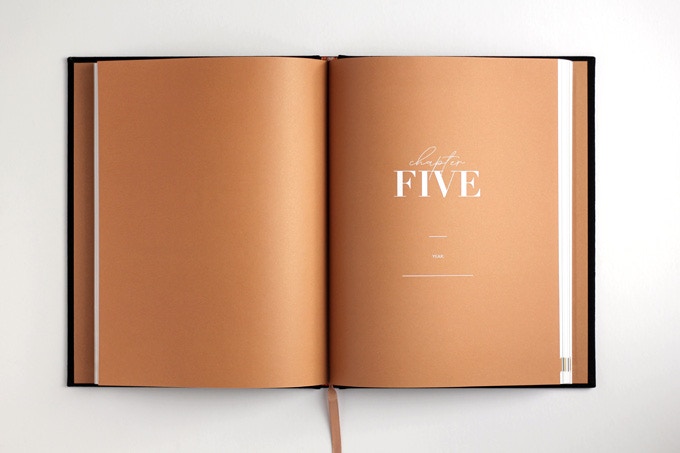 What's the point and how is it different to a diary?
We're a husband and wife team and the idea for My Life in Chapters came to us after we'd experienced a few exciting life events that we really didn't want to forget. Neither of us had the time or desire to write a daily diary, so the point of My Life in Chapters was to make it super easy and accessible for us all to be able to capture our memories in written form. Once filled out, My Life in Chapters fulfils a similar purpose to a daily diary, but condensed down to only the most important events and beautiful daily moments you've experienced in a decade.
There's also a bigger point to it, too. We truly believe that memories are the most important thing we own, and that we must do all we can to value the stories that make us who we are. Treasuring our memories can help us all become more grateful for the things that are truly important in our lives.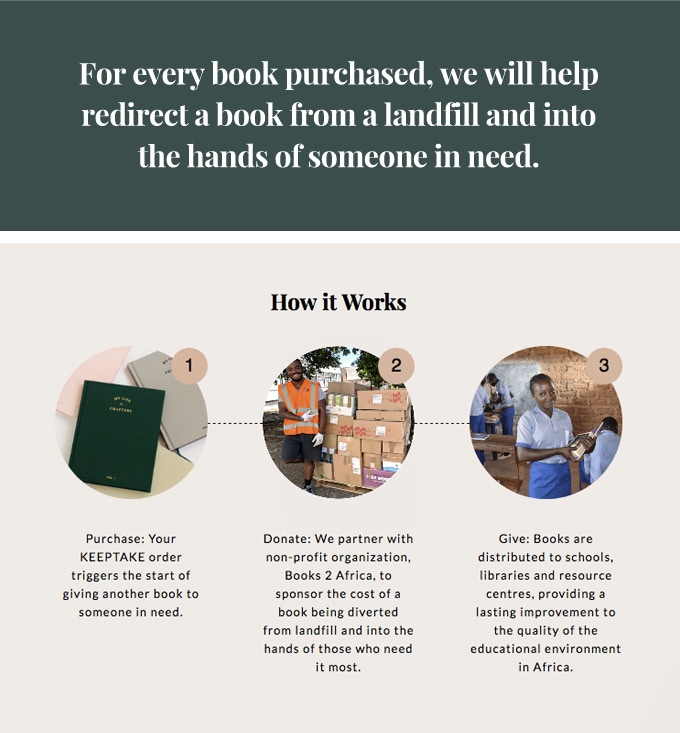 How do I commit to keeping it up?
Jordan: "The beauty of My Life in Chapters is that is made by and for busy people! We know that we don't all have an hour a week, or even ten minutes a day to be able to sit down in private and put pen to paper. But finding 1-2 hours per year, well that's something we believe everyone can fit into their schedule."
No seriously, how do I really, really commit to keeping it up?
Jordan: "OK, so if you still aren't convinced, imagine this: we're 50 years in the future, and your grandchildren are over for supper. They're looking through your bookshelf and find 5 volumes of your My Life in Chapters sat on the shelf, a piece of your story frozen in time in each book. They pull out the book that you started in 2019, and together you relive the beauty of the daily life you're enjoying right now. If that isn't a beautiful enough picture to encourage you to spare a few hours each year, I don't know what will."
The Baby Journal
My journey into documenting my life really started with a move abroad and coincided with my first pregnancy. Something about my first daughter's arrival really motivated me to be dedicate time to preserving our memories on her behalf. Emily Rollings created the Baby Letters to my Baby journal to capture your child's story as they grow up, with a yearly personal letter, written on their birthday.
The journal was inspired by the letters Emily would write to her own daughter and is designed with sections and guided prompts to last up until their 18th birthday. Personally, I find the prompts useful, but there's also plenty of blank space to get creative. In Emily's words "This is your story to tell, so please use the book however you choose."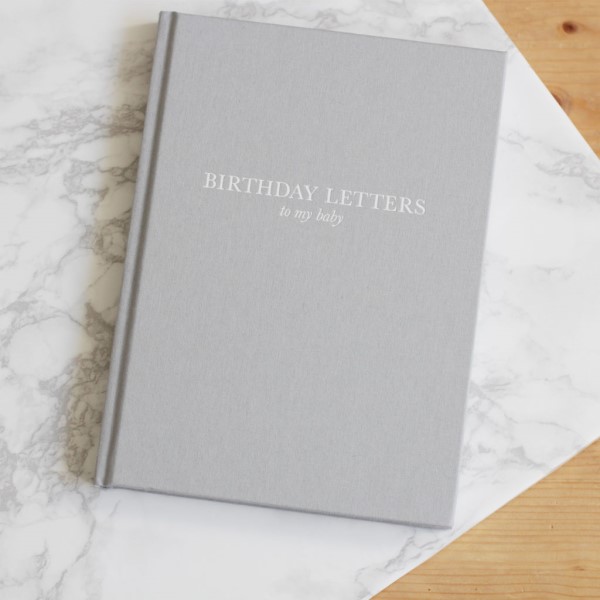 My parents kept amazing photo albums. I love looking at them almost everytime I visit. But while they kept every exercise book, drawing and project my brother and I ever created, they didn't share much of their own experiences or feelings as part of those creations. I don't have room for the "stuff" and once our craft materials have been re-purposed to the end of their life, they end up in the recycling box. But the advantage of a beautiful neat book like Bithday Letters to My Baby, spanning 18 years, is that all the good stuff goes in one compact and transportable place.
I spoke to Emily about why we so often start these projects with passion and conviction, but lose our way.
Why do we start out with good intentions about documenting our lives, but get waylaid?
Emily: "I think the amount of things we are expected to keep on top of in modern life means that it's all too easy for important (but not necessarily urgent) things to fall by the wayside. I realised quickly after my first daughter was born that, as much as I wanted to write down memories daily or evening monthly, I was unlikely to be able to keep this up. A yearly birthday letter is still an incredibly special record for our children but much more realistic for parents who have so much on their plates."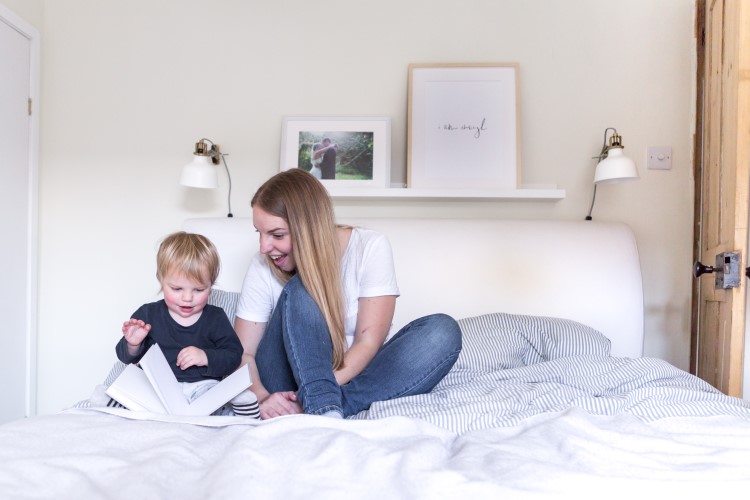 Do you have any feedback from your customers (or your own advice) about how they keep up making regular contributions to their journals?
Emily: "Most people who use Birthday Letters to my Baby have a birthday ritual of when they write in their children's books. For me, I usually do it the night before their birthday. It's a lovely way to reflect on the year and how they have grown. In terms of the funny little memories and sayings, I jot them down on the blank page at the end of the letter pages as they occur so I don't have to remember them all after a year!"
How to Document Your Life: Outsourcing
But of course, there are some occasions where we just want to outsource the issue to a pro, and have a beautifully-presented finished item delivered to your door. For newlyweds or wedding business owners, you'll find information about my Wedding Bouquet Illustration Service over here as well as a round-up of recent examples and testimonials in this blog post.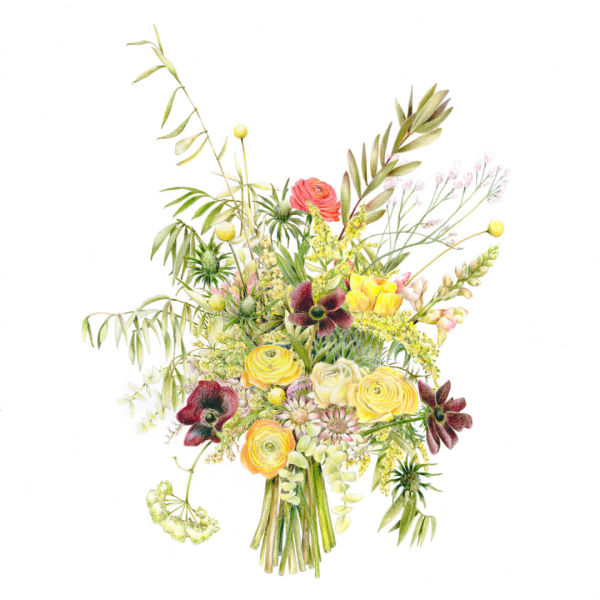 I spoke to Pippa Mackenzie, renowned wedding photographer, founder of The Wisdom Mill coaching programme for photographers and creator of LIFE™, Pippa Mackenzie Photography's very own bespoke wedding book that they create for all their couples. While created as the most fabulous way to showcase her own photography clients' events – often destination weddings lasting several days – Pippa Mackenzie Photography also offers LIFE to wedding couples who are not exclusively their clients. The LIFE design service is accessible to anyone who is looking to create a one of a kind luxurious heirloom for a very special time in their lives.
How is LIFE different from a regular album?
Pippa: "LIFE is the book we create for all our couples. It's a truly bespoke and luxurious book that includes more than just photographs. Whether it is a wedding, a party, anniversary or a year in the life of a child, we put all the memories from our client's celebration inside it. The book is split into chapters and we create a beautiful contents page at the front."
Pippa: "We can include any element from the celebration to make it truly unique to our client. Whether it be the invitation, order of service, menu, first dance lyrics, a personal note to each other, speeches, poems, we can include every important memory. Wedding clients spend a lot of time thinking about the artwork for their wedding so we create continuity by using the same fonts and colours from their wedding in their book."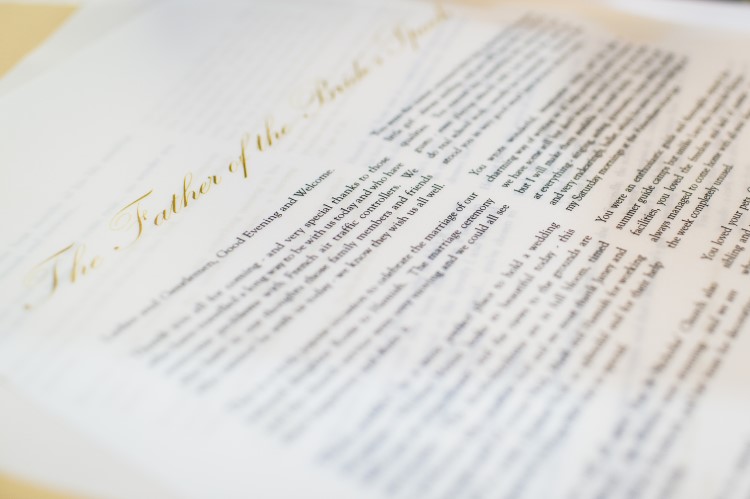 Pippa: "We wanted to create a book that was truly one of a kind so we chose not to use any of the usual book or album makers that supply to the wedding industry. Instead we looked long and hard to find a book manufacturer who could create the unique kind books we wanted to make at the quality we wanted to offer. We work very closely with our book manufacturer who creates hand made books of the very highest quality. Ian, my husband and the second half of Pippa Mackanzie Photography, is often at the printers, checking pages as they come off the press and we are in contact during the entire process."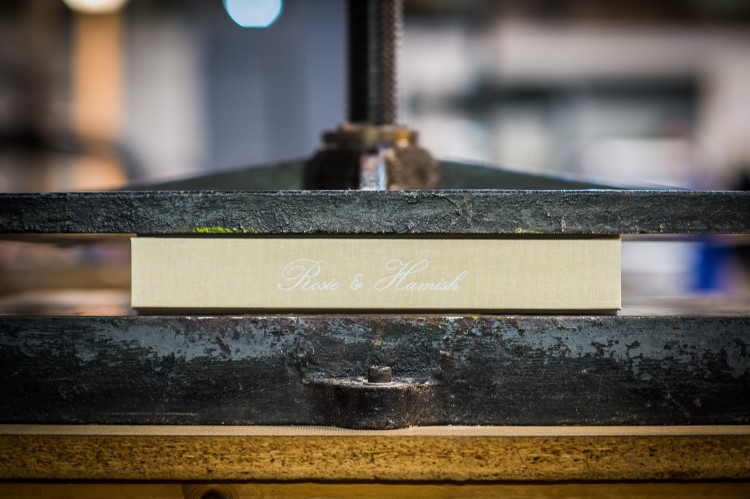 Pippa: "What's great about having a close working relationship with our own book manufacturer is that we can literally create anything in the book world that a couple desires. Whether it be wrapping the book in Ralph Lauren leather or creating a beautiful hand made display case, we can do it."
What are your clients really hoping for when they ask you to document their lives and weddings?
Pippa: "When our clients approach us to photograph their wedding, they know they're going to get the very best service, with amazing photographs that document their wonderful celebration. At the end of it they will have the most amazing, bespoke heirloom to keep and pass on to future generations."
How To Document Your Life: Conclusion and Tips
I won't conclude by telling you why it's a wonderful idea to document your life in this way. I know that just by reading this you are probably someone who wishes they had routines in place and time to dedicate to these kind of activities. So instead, here are three tips from my own experience of being a generally worn out mum and creative business owner just trying to keep on top of things:
Just start. Whatever it is you are going to do – document your wedding, children's lives, special occasion or your day-to-day – just start something. There will never be a perfect time. You are unlikely to unexpectedly have 6 hours to dedicate to the task. So start, even if it's scribbling down a few funny memories for 15 minutes.
It doesn't matter what pen you use, or always using the same pen, or any of those niggly little details that may be stopping you from getting going. Your future self will be grateful for anything you record now.
Don't do it for anyone else. Do it for you. And maybe one day other people will be thankful you did. When I've tried to write for someone else or compile baby books as though my girls were receiving them on their 18th birthdays, I've got in a tangle about what tense I should use or whether I should call myself Charlotte or Mummy, for instance. These things don't matter at all, but they are enough to put you off getting something – anything! – down on paper.
Finally, there are plenty of options available to help you document your life and celebrate your life's most special moments. Clever apps or luxury gifting services are a click of a button away, the moment you decide you want to create an heirloom for you and your family to treasure.
Want to find out more about a modern way to preserve your wedding bouquet?
document your life
document your life