My floral home and flower blog during Covid 19
As a self-employed botanical illustrator, my work schedule has been shaken about by Spring 2020's most unwelcome visitor. Though I am used to working alone in the "isolation" of my home studio, like almost all of us who have been ordered into quarantine, my home has taken on a new significance. Experiences that are so ingrained in our family calendar – such as our annual April excursion to the beach – are beyond reach. And the little moments, those previously insignificant parts of the day and week that get blurred by busyness, now are elevated.
Wistful conversations with my network of floral dreamers and nature-loving friends and colleagues reveal we are grieving for Spring's rituals that have been taken from us. Picnics under the magnolia blossom in the park. Afternoons that drift into evening, where coffee effortlessly evolves into elderflower cocktails. Lighting the barbeque with friends we've not seen since the bustle and joviality of Christmas, as we stand and admire the rate of growth of the new season's veg. Gone.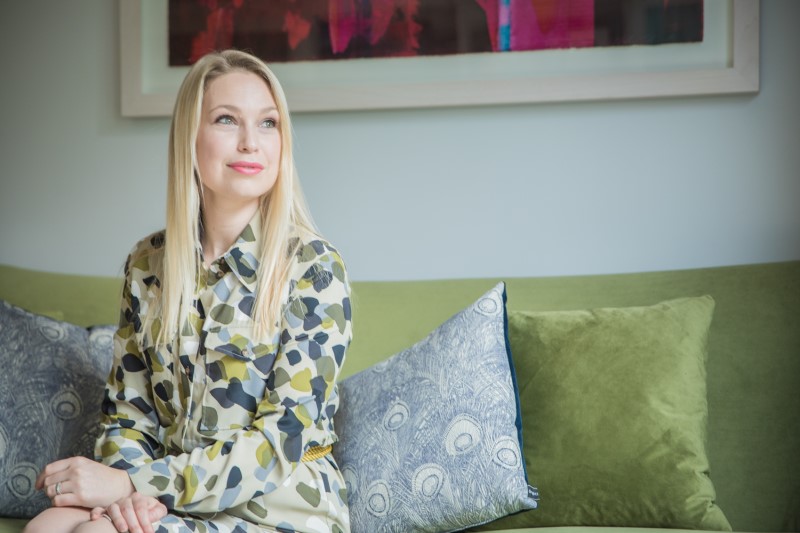 We'll adjust, of course. To support and protect as we must, we will stay home and make Spring 2020 the season of slow living, gratitude and new appreciation of our immediate environment. In the absence of wild adventuring, here are my five ideas for ways to flower your life while staying at home.
1. Forage Your Garden
Rural folk will laugh at the description of my garden. I'm a Londoner. Our front porch consists of generic concrete slabs (we didn't choose) and a 2m x 1m flower bed. At the back, our garden is 4m x 4m, but it's a glorious celebration of seedlings bustling for sunlight, container fruit trees masquerading as a Mediterranean orchard and the general clutter and chaos of children let loose.
The bulbs planted in November were intended to greet guests as they arrived at our front door. As our only guest this season may be the (very rare but much revered) grocery box delivery guy, that single flower bed is now my cutting garden.
Those daffs are coming inside, on the kitchen table, where I can see them.
And in the absence of a Mothering Sunday or birthday bouquet, foraged foliage from the bit of leafiness we have will be elevated to new levels of visibility when placed in a pretty antique vase or a scattering of jam jars.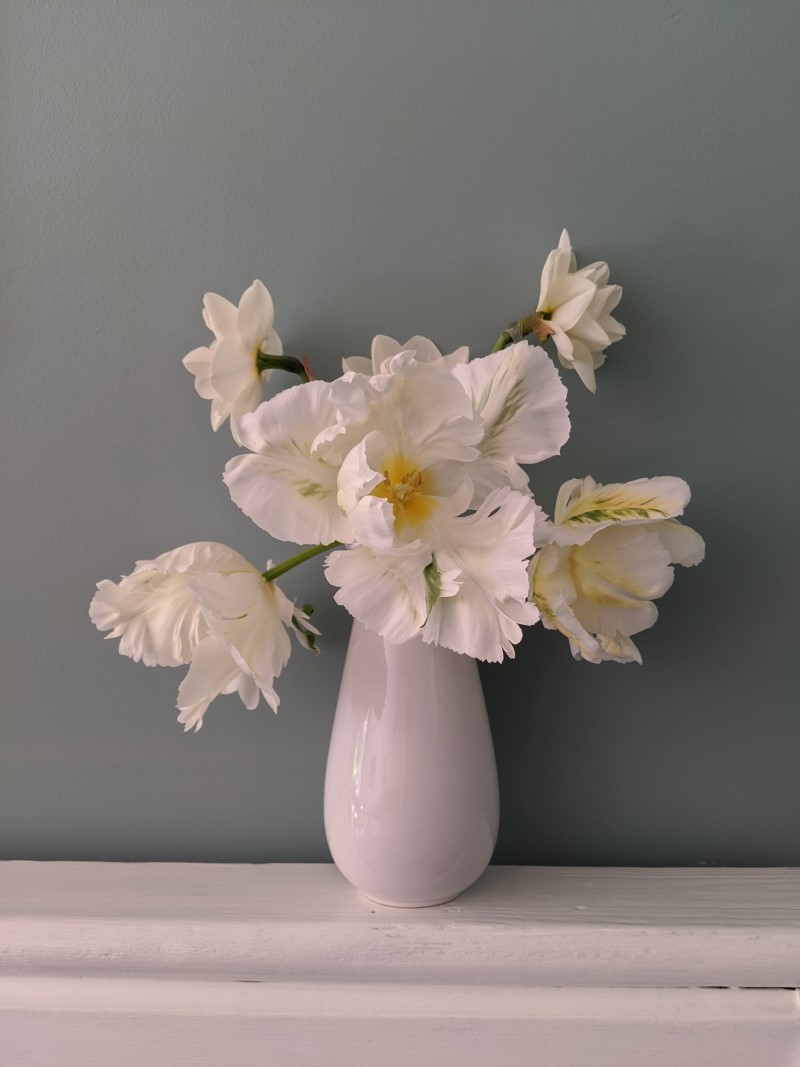 2. Home Fragrancing
We are unlikely to encounter the earthy mossiness of freshy cut grass. At best, our neighbour's climbing rose will extend over the border into our territory and the breeze will kiss us with its sweetness. To compensate, I've upped my home fragrancing game with diffusers, room scents and candles. My signature is Diptyque's Figuer, and I adore Cire Trudon (at the top end of the market). Marks & Spencer's Apothecary range is well worth investigating for a high street fix with spa-like sensuality.
3. Art Work
I just bought an original oil painting from Ebay for £12. Even though it's small and was unframed, I LOVE IT – and it's something I wouldn't have discovered if I hadn't had the extra time bought my way by quarantine. Artists, vintage sellers, printmakers, graphics designers and calligraphers have been deeply affected by the postponement of weddings and events, and are crying out to create the most special bespoke artwork for you. Many use Instagram as their portfolio, so use hashtags and your Explore page to uncover fresh talent. If you've never shopped online for botanical art, you'll find a new world of ways to bring the outdoors in just waiting for you just a scroll and a click away.
If buying new artwork isn't an option right now, I'd encourage you just to move around what you already have. Simply moving a photograph, poster or illustration between rooms gives it a new context which can be very refreshing if things are feeling stale at home.
Want to commission your own floral artwork?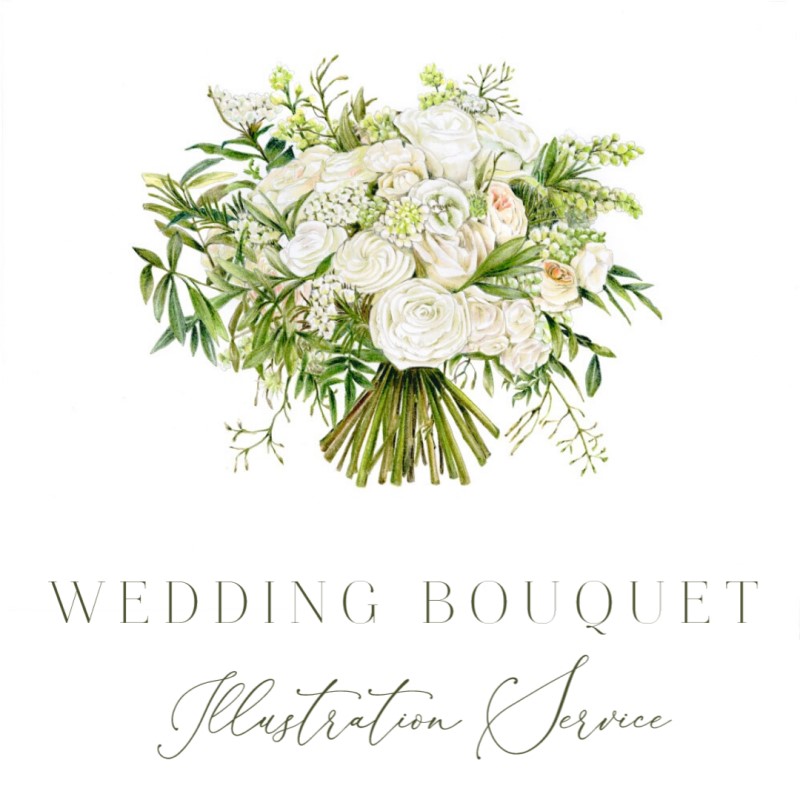 4. Read or listen to floral literature or your favourite flower blog
Surrounding myself with nature while stuck in my London home is a multi-sensory experience. There really is no better time to pick up a book and get transported to a world beyond your own postcode. I'm planning to finish Elizabeth Gilbert's "The Signature of All Things", which I started last summer whilst on holiday exploring the botanical gardens of the northern Italian Lakes. It's about a gifted young botanist in 19th Century America, daughter of a famous botanical explorer and the richest man in the New World. I felt guilty for abandoning this brilliant novel the second my holiday was over, but plan to redeem myself now and soak up that all that greenery.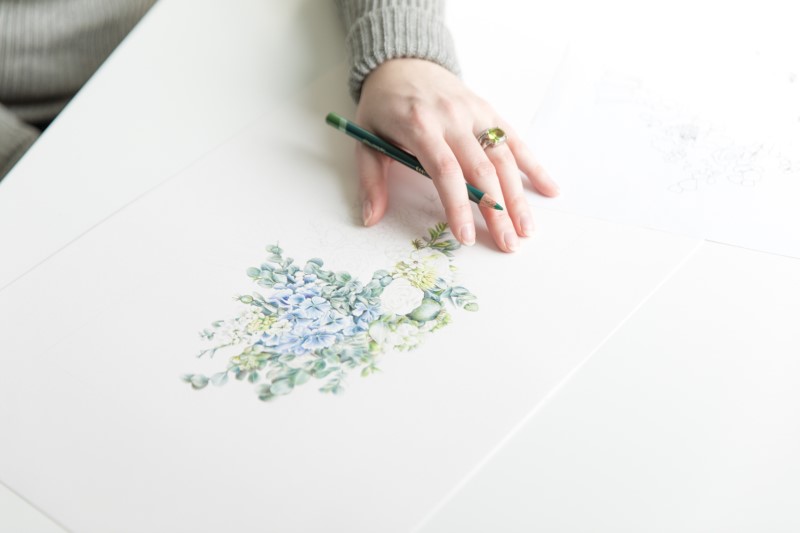 I'm enjoy listening to podcasts, whether I'm drawing or doing the dishes. The RHS Gardening Podcast shares new episodes weekly, and I'm really enjoying the Girl Flower Podcast hosted by two florist friends. Jess and Vic interview interesting characters within the British floristry industry with humour and plenty of interesting insight for floral enthusiasts, as well as professionals.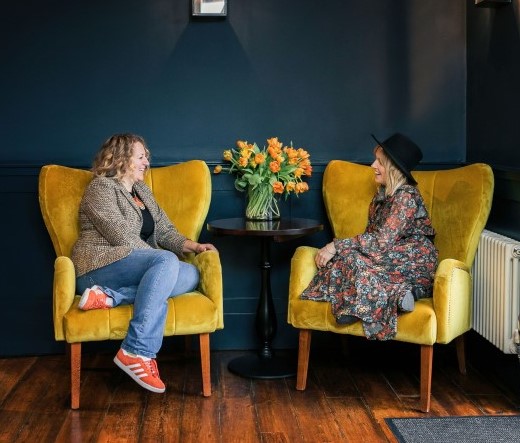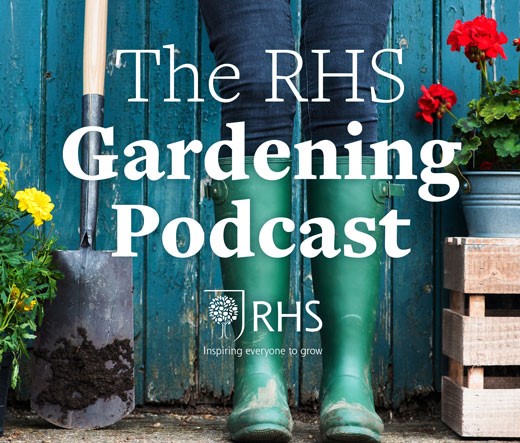 5. Dinner Time Tablescaping
I don't know about you, but dinner has escalated to dizzy new heights in my household. It's like the glue that cements this whole experience, giving structure and purpose to each day. The recent quest for food has given us a whole new appreciation of our privileges and encouraged us to try local suppliers and independent businesses.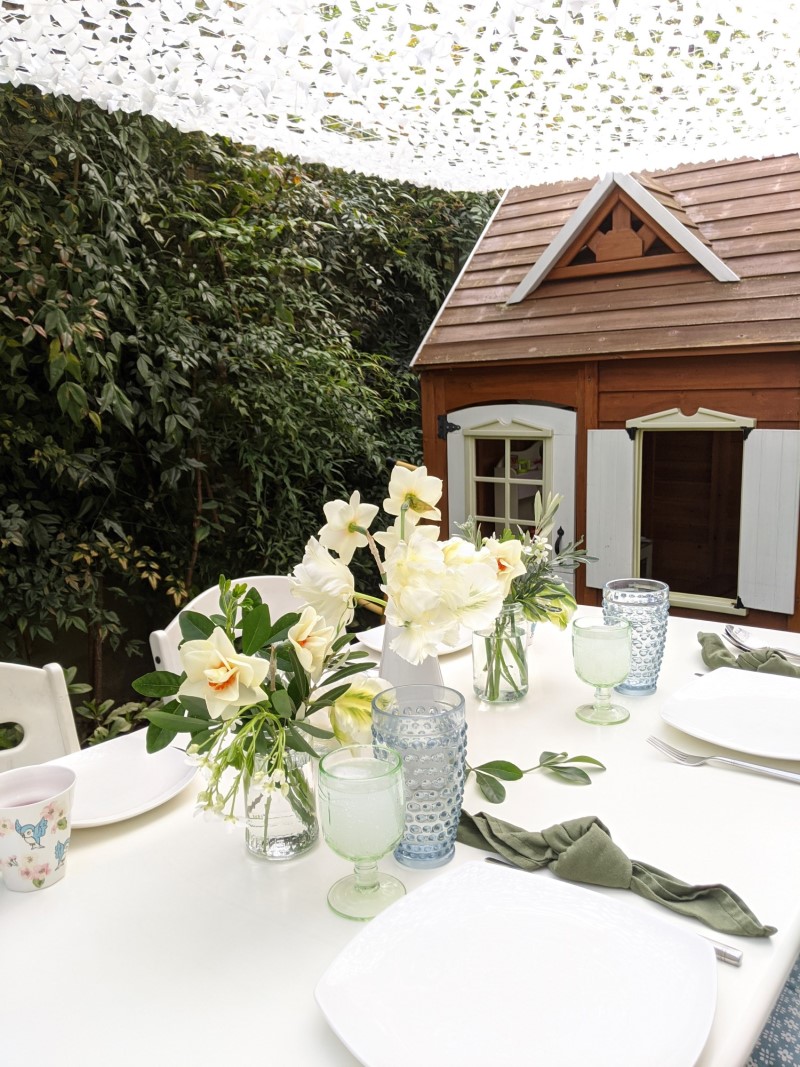 With the effort that's gone into sourcing ingredients and cooking creatively from scratch every day, the table aesthetics have levelled up too. Inspired by the high priestess of table couture, Fiona Leahy, I'm loving using our best glassware, linens and ceramics to add to the experience of being united around the dinner table. Even if it's just me, my husband, and two kids. Use that retro floral dinnerware. Add a heritage embroidered tablecloth that lurks in the bottom of a drawer under any other circumstance. Bring out the decorative glassware. You are not having a raucous party where precious things will get broken or spilled on, so an ordinary teatime can safely become a fine dining experience, just for fun.