Unique Wedding Gift Ideas
My Creative Community Shares Inspiration from their Real Life Experience
Introduction
Truly unique wedding gifts are hard to come by. I have experienced a massive discord between the love I feel for my friends and the items on their gift list. Bonded by midnight university cramming sessions + crazy times in university halls = a kettle from John Lewis. It doesn't sit quite right, does it?
You know you want something super, super special, but in the weeks and months coming up to a wedding sometimes inspiration fails to strike. So, I've spoken to some of my creative community to pick their brains on the most unique wedding gift they received.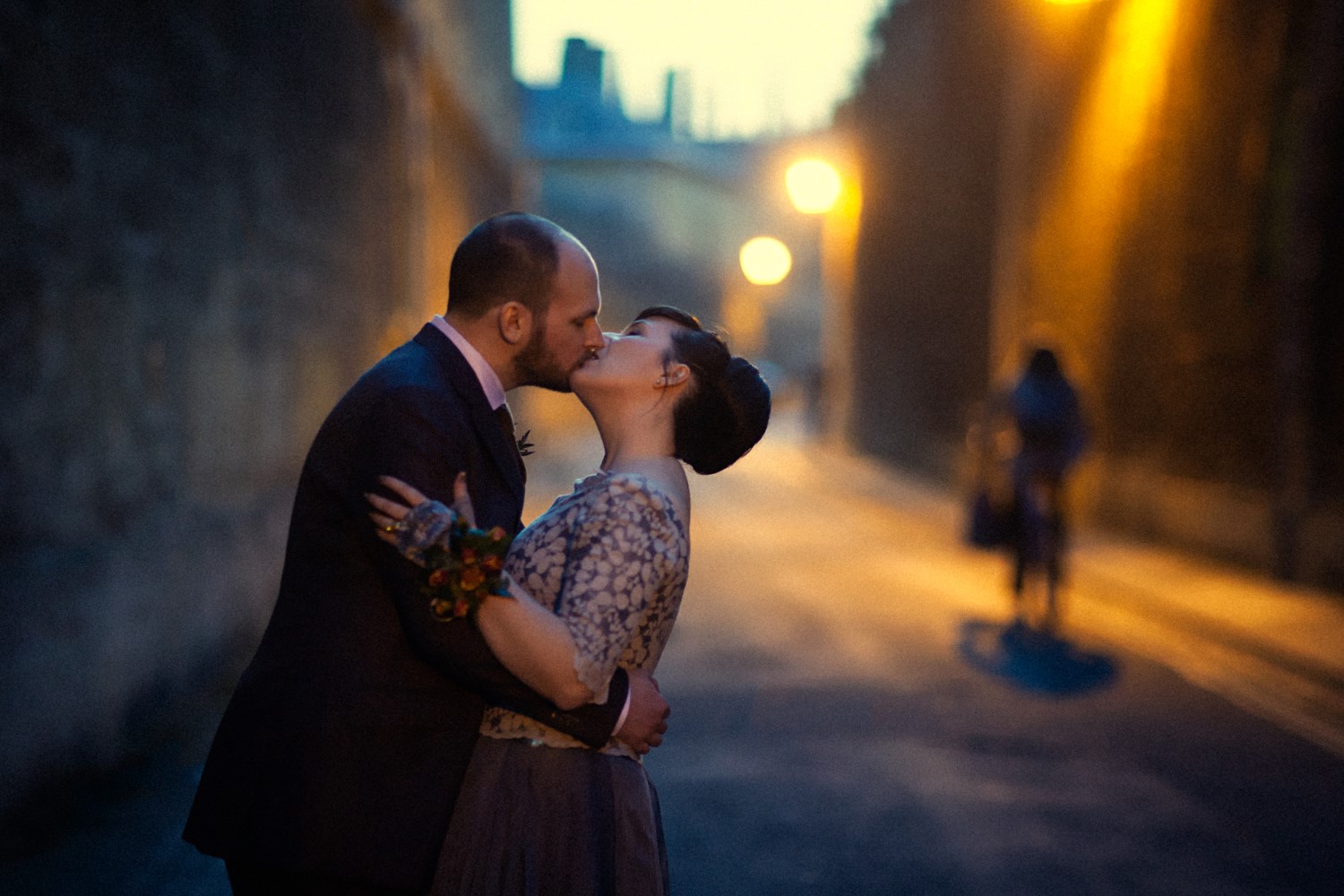 Commissioned Ceremony Music
by Nat Raybould, Celebrant, Nat Raybould Weds
Humanist wedding celebrant, Natalie Raybould, shares how her friends created, performed and documented a one-off piece of music:
"One of the most special things we were given was a piece of music written specially for our wedding, by the amazing composer and good friend Cheryl Frances-Hoad. I am a singer as well as a celebrant, so meaningful music was a non-negotiable for our ceremony."
"I asked Cheryl if I could commission her, and she said it would be her gift to us. Although we knew about the composition, we didn't hear it until the day, so its force and beauty was a surprise. It was a vocal setting of a fragment of an Andrew Motion poem, written for Cheryl herself to play on the 'cello and my two best singer friends Belinda and Jenny, both sopranos. I couldn't fully allow myself to wallow in it actually during the ceremony, because I would have become an Alice Cooper impression of melted mascara! Happily it was audio recorded, and we have listened many times in the years afterwards (such a visceral memory!).
"Cheryl also kindly gave us a bound copy of the manuscript, which I do get out and sing through every now and again. The gifts of skill and thought from my friends touched me beyond words, and that still remains one of the vivid highlights of the day."
My Own Unique Wedding Gift Idea?
The Wedding Bouquet Illustration Service is a unique way to preserve and enhance memories of a wedding day. These bespoke hand-drawings are highly influenced by vintage botanical illustration, but sit beautifully in the contemporary setting of a modern home. Each individual illustration is a modern heirloom, and makes an exceptional wedding gift or one-year paper anniversary gift.
Vouchers for an Antique 
by Sally Bean, Couturier, Sally Bean Couture
Bridal and occasion wear couturier, Sally Bean, received vouchers from her friends and family to buy a big-ticket antique she'll treasure for a lifetime:
"Our most treasured gift was vouchers for The Old Cinema – the antique store in Chiswick. We bought a beautiful French Chandelier for our lounge. Every single I switch the light on, I'm reminded it was a fabulously unique wedding gift. Whenever I think about the journey of our lives and our marriage, it's been hanging there above us."  
The First Dance Music
by Grania O'Brien, Stationer and Calligrapher, Ink and Paper London
Bespoke letterpress stationer and calligraphy queen, Grania O'Brien, is reminded of her magical first dance every single day:
"Our first dance was to New Order's Ceremony. My Maid of Honour gave me a framed copy of song on 7 inch vinyl, which I have always treasured. It is framed with a dedication to my husband and I. Now, 8 years into our marriage, I may change the frame as our décor has changed. I love that it is a unique wedding gift I can so simply update through the years! I still relive the memory of the first dance whenever I look at the vinyl on the wall."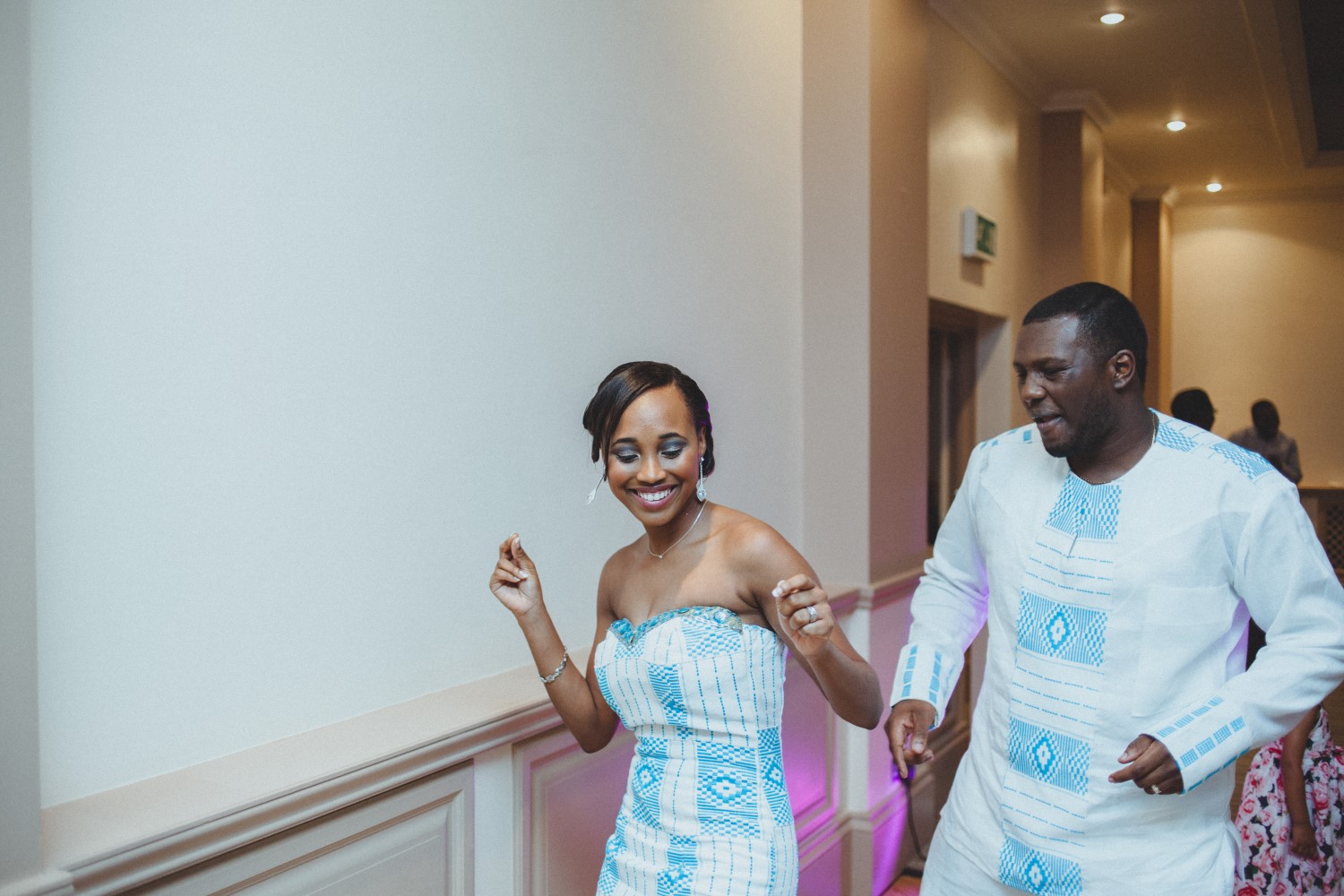 The Cultural Celebration
by Gloria Akins, London Wedding Planner, My Wedding Fixer
London wedding planner Gloria Akins' most unique wedding gift came in the form of a cultural tradition:
"When I got married almost 7 years ago, I had a traditional African wedding ceremony in line with Ghanaian tradition. My husband and his family came bearing gifts for my family and I. The most precious of all was the Kente cloth we received. It is a traditional Ghanaian fabric which is limited to royalty or sacred functions. I love how this truly special gift celebrates our culture."
Enjoyed this blog post?
Come and explore more posts about flowery living, creative collaborations and behind-the-scenes of my botanical illustration business