Modern Vintage Style with dressmaker Rose Savage
Interview and "New Moon" Collection Showcase
Introduction
Though heavily inspired by the 1930s and 1970s, Bristol-based dressmaker Rose Savage says any era can inspire her modern vintage style. Previously a costume maker for theatre and television, she now making her name as one of the coolest bridalwear brands around. So I was intrigued to ask Rose how her era-hopping aesthetic and theatrical fashion background combines to make such a dynamic, exquisite brand. And with our shared passion for dressing up on country walks, I thought Rose's creative life would be very at home with this blog community.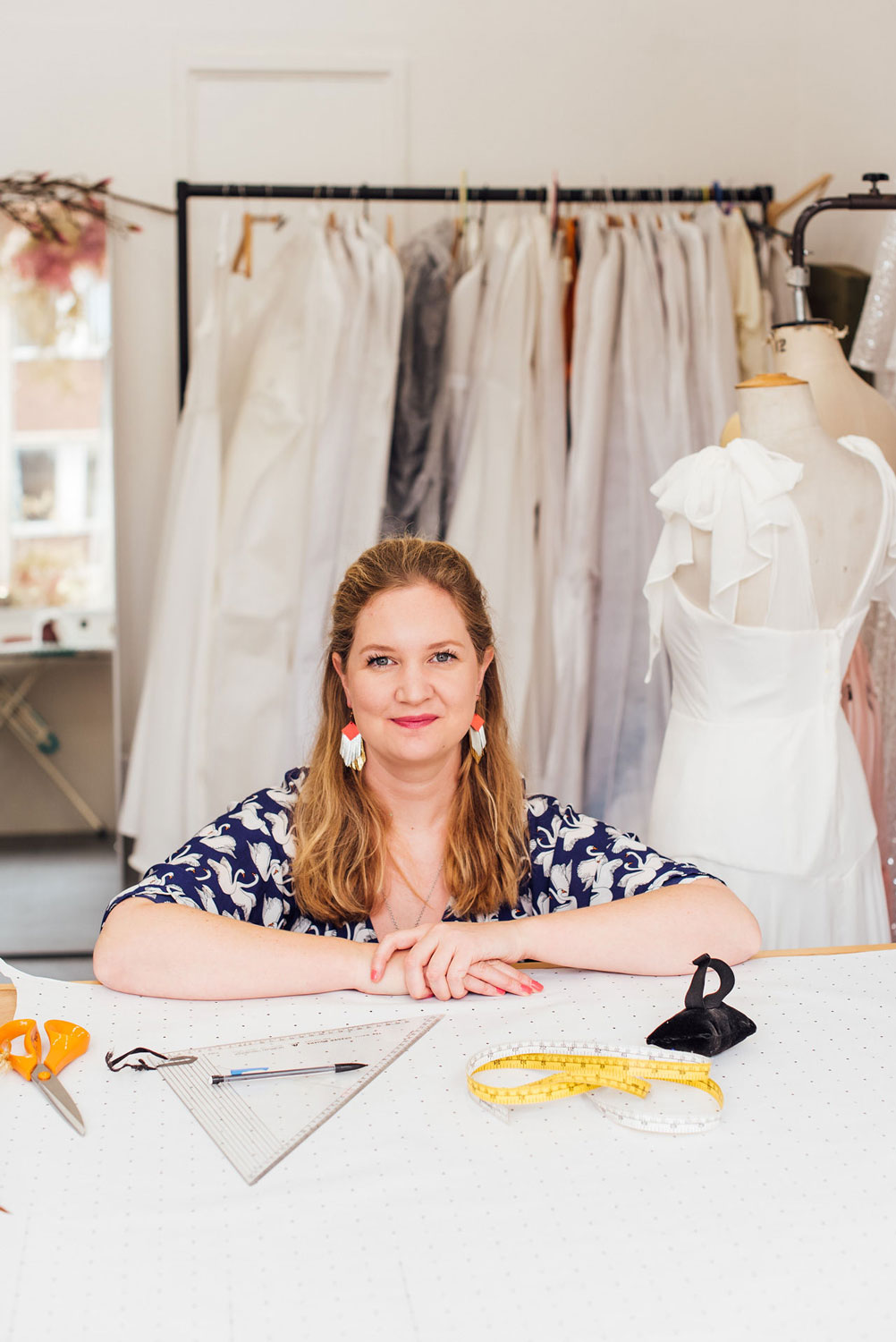 Interview with Rose Savage
When a customer comes to you with an idea for a dress, how do you make sure you are on the same page?
The first thing I ask for is inspiration images or photos so that I can get an idea of the customers' style and taste and see if it's something that I will enjoy making. Thankfully most of my clients come from Instagram where they have seen my work so often our design aesthetics are usually well aligned. I then have a good chat about how the process of getting a bespoke outfit will work and give them an idea of the costs involved. It's important for me to be upfront at the beginning so we both know we are right for each other. The consultation stage is probably the most important in terms of getting a feel for each other and whether the creative process together will be fun one. It's definitely not one side choosing the other, we both have to mutually choose each other!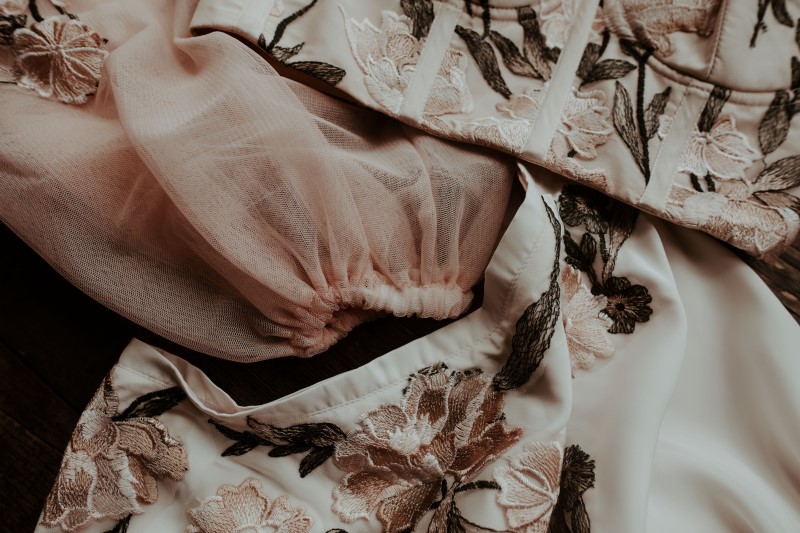 How does modern vintage style influence your bespoke designs?
Fashion history has always been quite important to me and I have a background in theatre and costume so it very much influences my work day to day. There is so much inspiration you can take from the past that can be reinterpreted to create something new and exciting. If I'm ever stuck in a creative rut I just get the history books out or watch an old movie. My favourite eras for bridal inspiration are the 1930s and 1970s but I'm also a Victorian corsetry lover!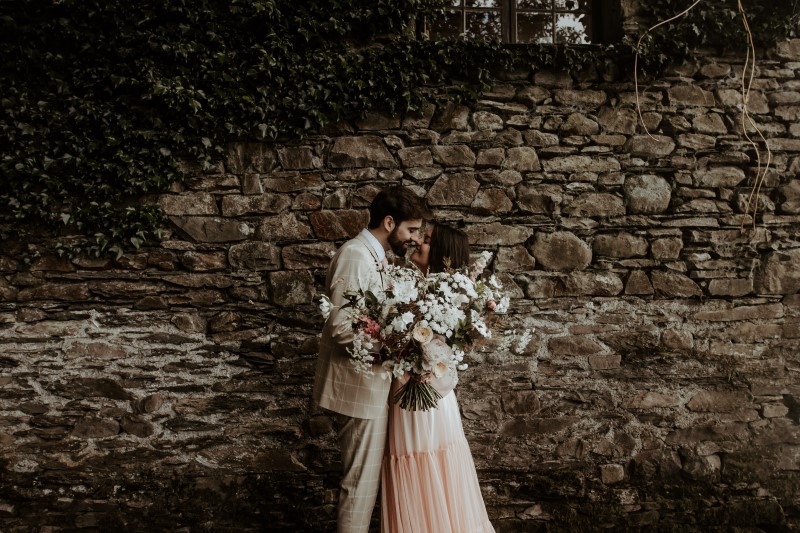 Into epic bouquets?
As well as blogging about flowers and creative living, I am also founder of the national award-winning Wedding Bouquet Illustration Service. It's a modern way to preserve your bouquet, without a mouldy rotten petal in sight. Click for more info.
What's the best stage of the entire bespoke process from your point of view? And from your customer's?
There are so many best bits for me but I really love the toile (or prototype stage). After I've created a custom pattern using my clients individual measurements I need to test the pattern by making up a version of the design using cheaper fabrics like calico. We then use this prototype to see how the garment fits on the client and whether the proportions are correct. I really get into the zone with this task and will often pin, cut and draw over the toile until I'm totally happy.
I think from a customer's point of view probably the first time they see their dress in the chosen fabric is very exciting. It can be daunting to buy a wedding dress without actually seeing it or trying it on so this is the stage where she can see it finally coming together into her dream dress. It's a really special moment.
Your New Moon collection has a luxe, creative, cool girl vibe, but it's still very soft. How did you pinpoint that aesthetic?
I have a real love of fabric and the juxtaposition of textures so I like to play around with different materials to see what works well together. I love matt fabrics like crepe, georgette and organza but I also love a bit of sparkle! I never really have an aesthetic in mind, I just go with the flow and listen to what's inspiring me at the time. I just have to make sure I don't go overboard with ideas, I just want to include everything!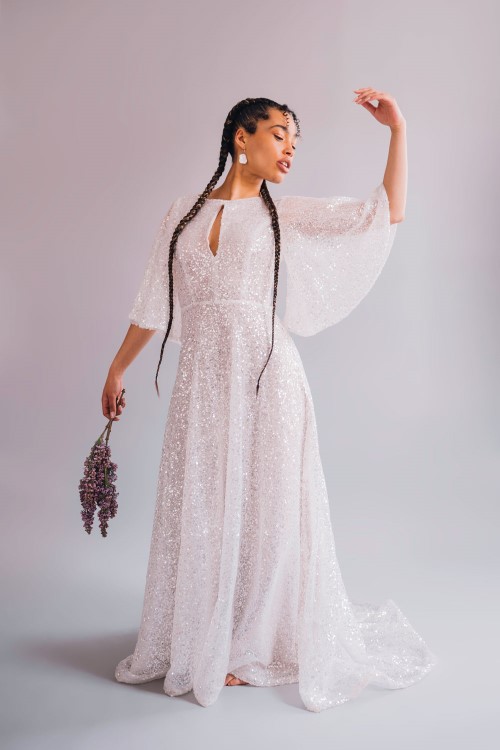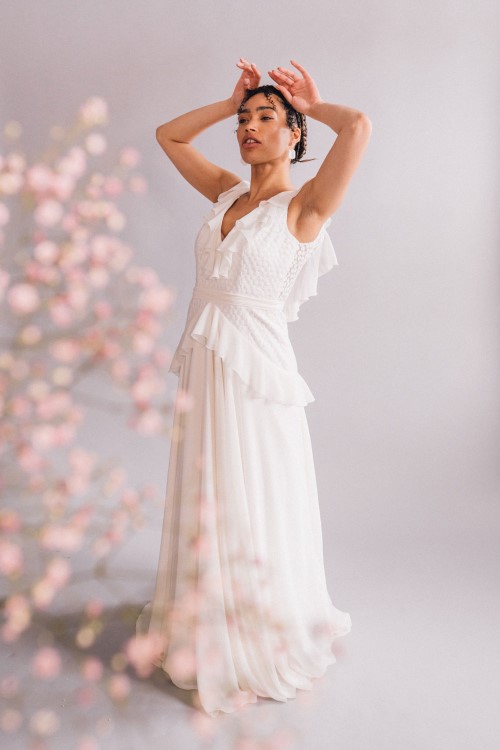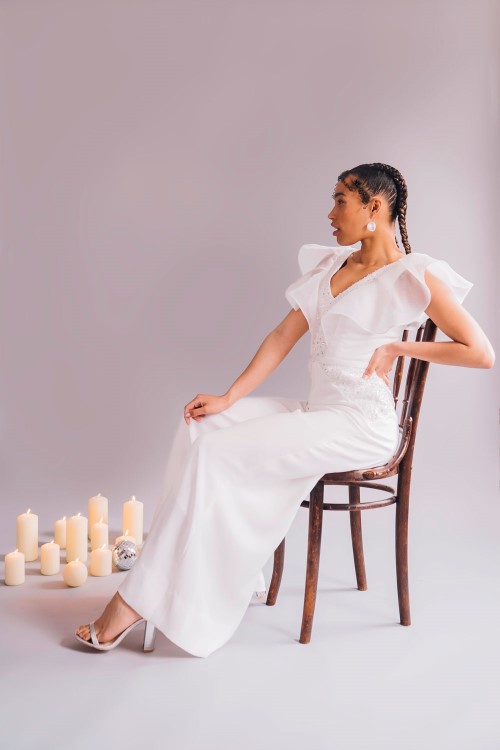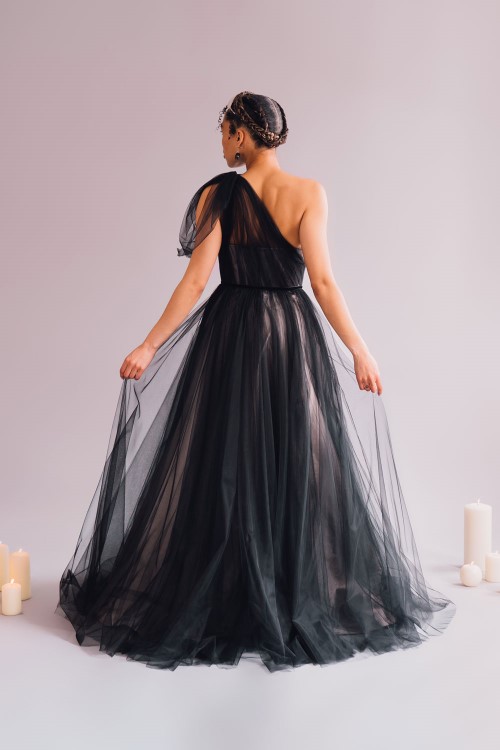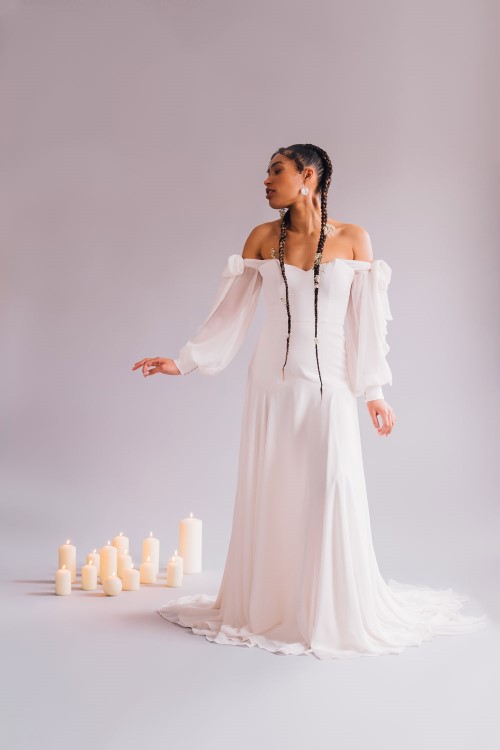 And Finally…
Just for fun…. who was the best dressed bride in history? 
Oooh that's a tough one! I still think that Kate Middleton's dress was a masterpiece but my personal favourites came from Solange, Bianca Jaggar, and Kate Moss. 
Find Out More
Rose Savage Bridal Atelier – alternations, bespoke and collection, Bristol, UK   |   Website   |   Instagram
New Moon Collection available now, photographed by Charlie at Bristol Contemporary Photography   |   Website   |   Instagram
Styled shoot, photographed at Townhead Estate by Jo Greenfield, featuring bouquet by Made in Flowers    |   Website   |   Instagram