It's been a real thrill to start to receive photos of my artwork in my clients' homes. In the hope that you will also enjoy a snoop around, I'd like to introduce a blog series showcasing how botanical illustrations may find a happy home in many different interior environments. First up is 2017 Amara Interior Blog Awards-nominated and self-confessed DIY nut, Anne Marie Stoltman. She is a colourful vintage collector and cleverly combines her old-fashioned treasures with a cool contemporary palette and plenty of plant life. Let's take a look at Anne's living room.
Soft green, blue and grey tones provide a serene backdrop to celebrate the accent pinks of the archive fabric cushion cover and old botanical painting.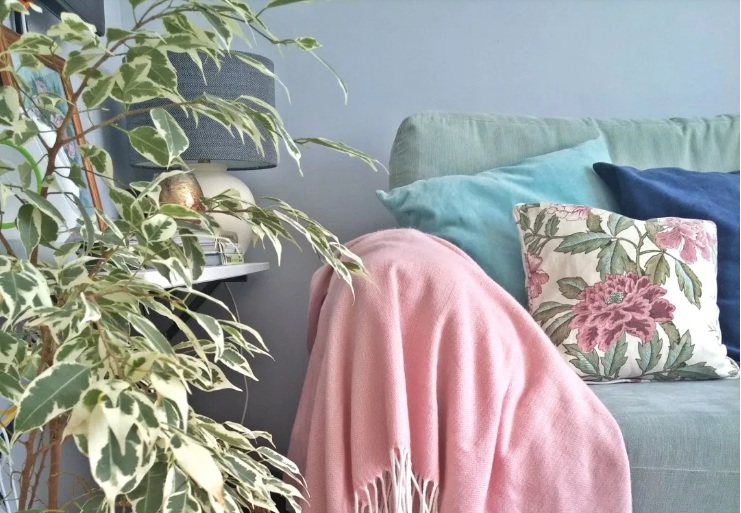 Below, my limited edition Succulent One print nestles amid high street bargains and antiques. I asked Anne how she seeks to combine this hybrid of old pieces with contemporary taste.
 "I never buy things just because they are on trend. Trends come and go and your home is forever. Buy things you really like and don't worry about matching them to your décor. Be eclectic! Be bold! Mix old with new and think outside the box. Art does not always have to be on the wall and most definitely you can mix it with some other pieces that are not necessarily in the same style. Styling your home should be fun, not something you do to impress your guests. If it's your home, it's your rules."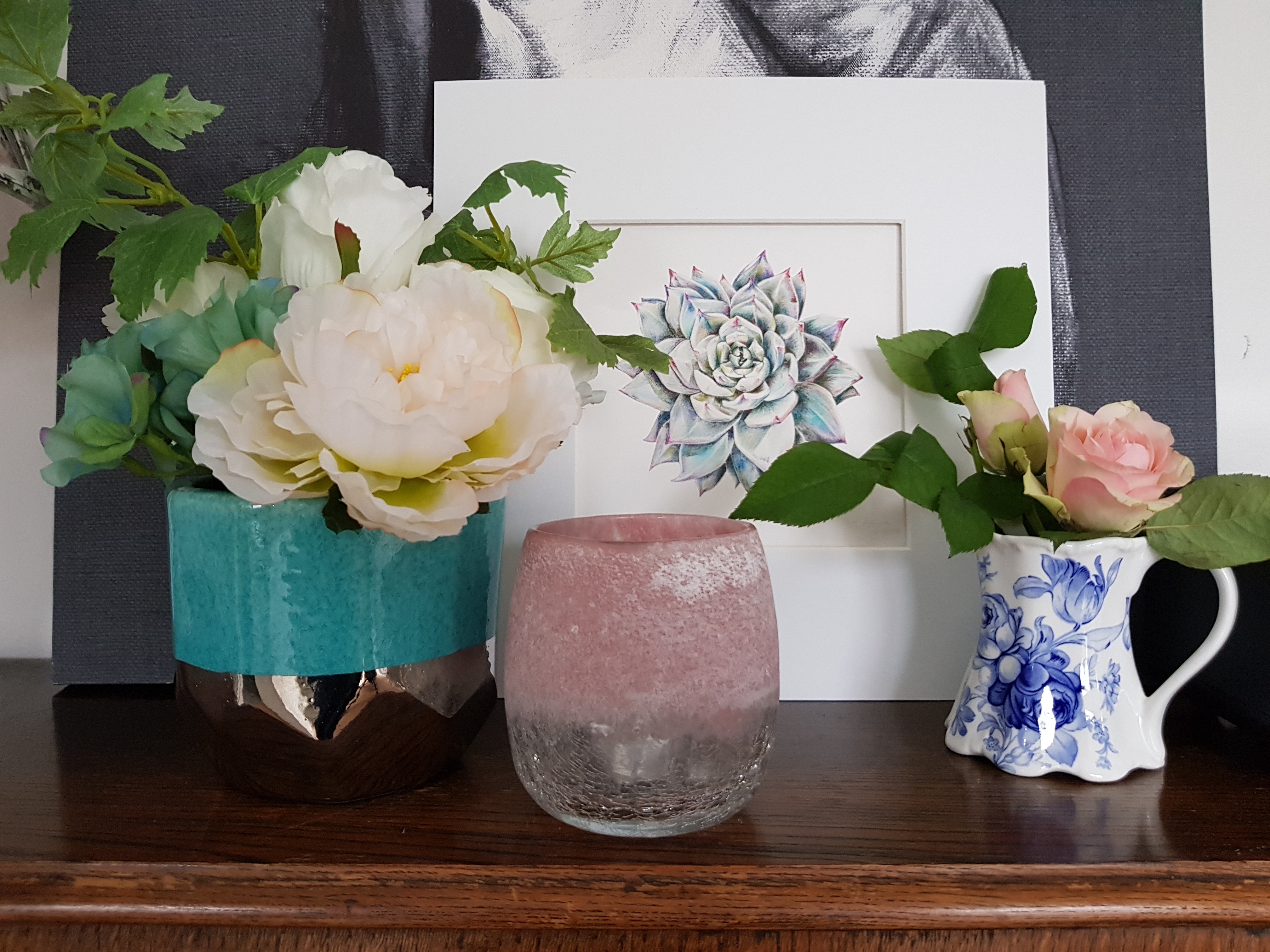 A charming combination of the old, the new, modern personalisation and plenty of homely comfort.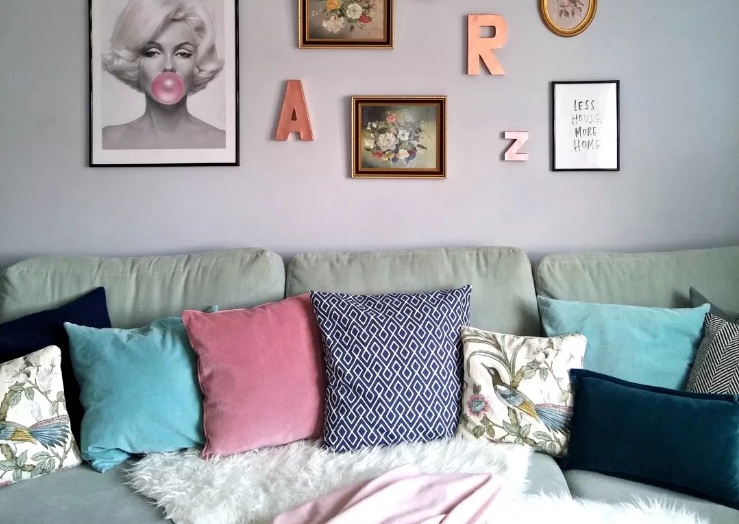 No such thing as too many plants.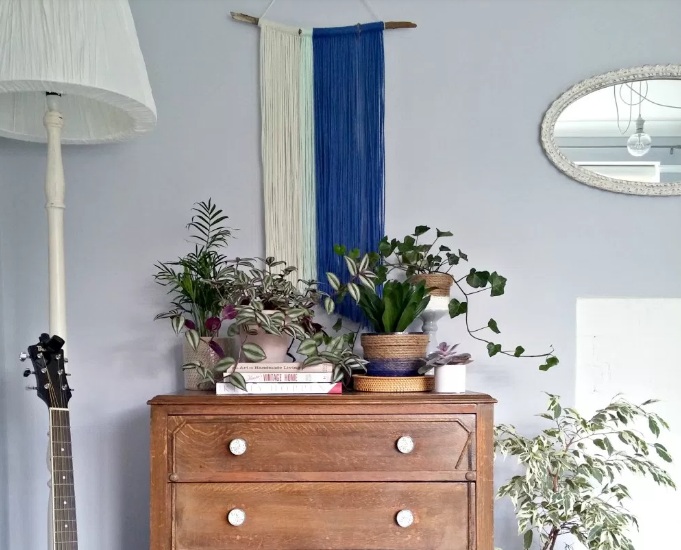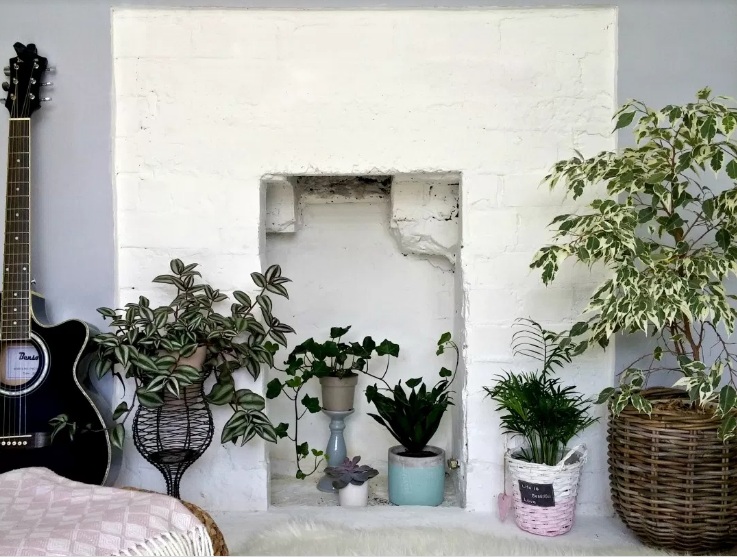 If you like Anne Marie's style, and especially if you are seeking to blend the old and the new, or learn DIY crafts and upcycling tricks, visit her Instagram or blog Very Me Interiors. All photos in this blog post are taken by Anne Marie Stoltman, pictured below.