In celebration of the all-new charlotteargyrou.com, I've invited seven brilliant founders to share their expertise in seven areas of creative business. These are subjects I have found especially fun or challenging in my first 18 months since launching Charlotte Argyrou Illustration. "On the Sofa" invites creative, wedding and wellness entrepreneurs to join the conversation, each focused on personal branding, community, tech & SEO, mindset, design, self belief and uniqueness.
My sixth guest is my Creative in Residence supper club co-host Vicky Shilling, coach to wellness entrepreneurs and editor of award-winning blog The Flourishing Pantry. In the last two years of running her own business, Vicky's learned a thing or two about self belief. In our Live interview, we discussed why believing in our ability and potential is such a struggle for so many creative business owners. Vicky explains how self doubt takes a hold and how we can re-programme our own limiting beliefs. 
It's the End of the World
Charlotte: I'm a catastrophiser and definitely guilty of making assumptions about what other people think about me.  Why do we struggle with self belief and give ourselves a tough time? 
Vicky: The brain is programmed to protect us, to make sure that we don't do anything scary or dangerous. Within a few seconds of having a new idea, your brain will almost immediately start saying "no." We need to acknowledge that process. As Jen Sincero says in "You Are a Badass", you need to thank your brain for trying to protect us, but tell it you are going to go there anyway.
When Selling Isn't Enough
Charlotte: How is self-belief relevant to business success? Can't we just sell our illustrations and jewellery and wedding cakes, regardless of how we feel inside?
Vicky: If you can 'just sell' then go for it! Some people can. But for most of us, we need to be kind to ourselves and make a conscious decision to take action beyond the voice telling us not to. Be kind to yourself. It builds a positive foundation from which to take bigger actions, and start gaining that all-important evidence. The evidence encourages us to build an even bigger sense of self belief. 
Charlotte: You called this interview "Going Beyond the Evidence" – what does that mean? 
Vicky: A lot of the health and wellness world is quite rightly based around evidence-based practice. It's very interesting to look at the incidences in life where there is no evidence – especially when you've never done a particular thing before. There is no evidence to reinforce your decision-making at the beginning of starting a business. You have to have unbelievable self belief to get started.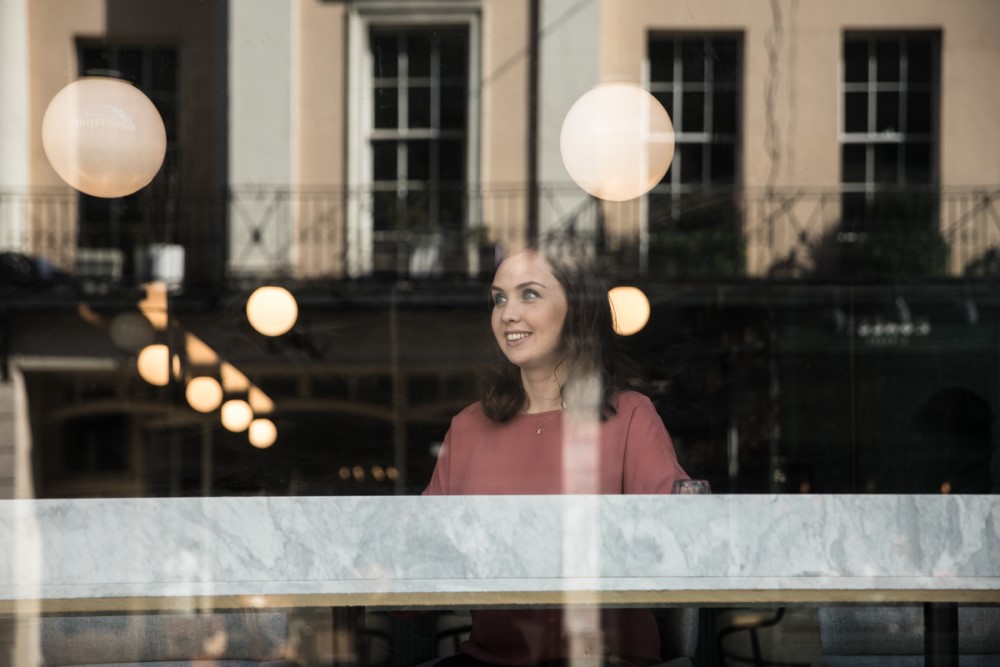 Courage and Self Belief
Charlotte: Let's talk about courage. Why is it hard to ask for what we want?
Vicky: Courage feels like vulnerability, and we don't like to feel vulnerable. You will fail, when you go out there doing new things. There's the very real possibility (if not guarantee) that you will fall flat on your face at times. Motivational speaker Brene Brown calls it the vulnerability hangover. It should feel wonderful, but it doesn't – it feels hideous. You have to keep re-engaging with that part of the brain, acknowledging the part of the brain that is trying to protect you.  
Charlotte: In moments of self-doubt where I lack courage, I sometime read my testimonials. What other tips and tricks do you suggest to spring forward off the evidence? 
Vicky: When the voices start to get too loud, find an affirmation or mantra that works for you. That doesn't mean go on Pinterest and find any old thing that sounds aspirational. You have to find something that truly resonates with you. 
Vicky: Rather than the brain automatically shutting down opportunity, you want to train your brain to automatically look for positivity. It can take weeks, months, years, but practice is essential.