I'll take a guess that you've found this blog post because you've whacked "what do I buy my wife for our one year anniversary gift?" into Google, hoping for inspiration. You may not of considered a wedding bouquet illustration – it's not an obvious choice, after all. And while I am clearly deeply biased, I'd love to share 5 reasons why it's a great gift idea for your beautiful, creative, modern bride. 
1. It's unique
My illustrations are hand drawn and totally bespoke made. I don't copy and paste elements like a digital artist may, and the result is an artwork that is truly unique. The image will never be sold to anybody else. You'll find lots of gifting services that are customisable – where you can input your own initials or add your wedding date – but by commissioning your own artwork you are creating something completely new and original.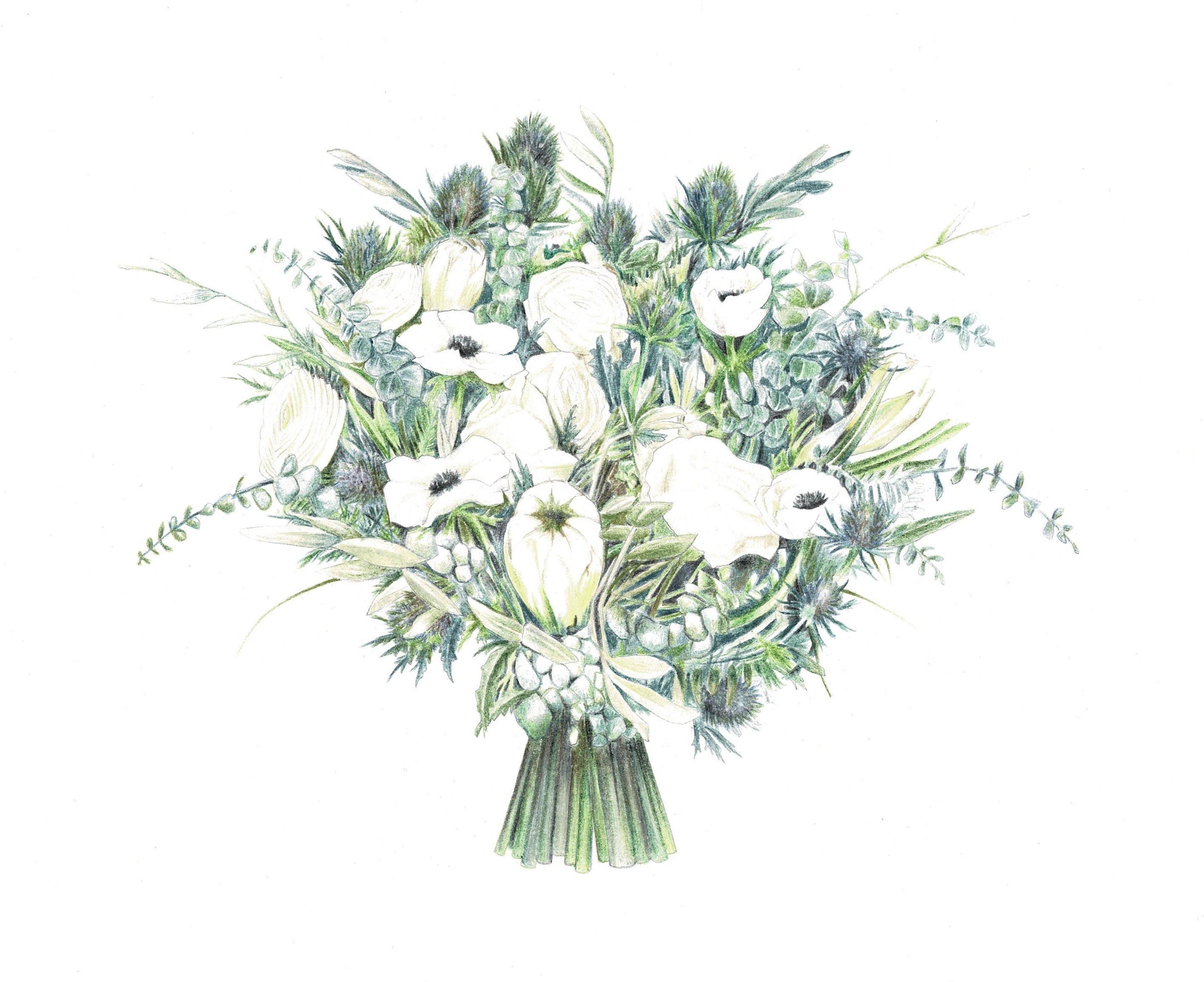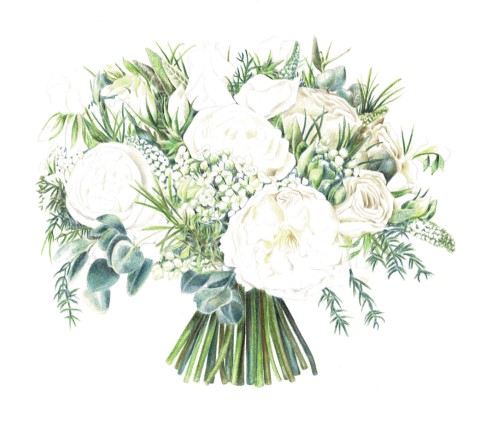 2. It's romantic
My clients have told me that just looking at their wedding bouquet illustration makes them feel relaxed and more beautiful, and many chose to hang them in their bedrooms. For the bride who loved her flowers, and spent hours browsing, scrolling, designing and planning her wedding florals, an illustration preserves and enhances all those memories. It's part of the storytelling of the wedding fairytale, remembered in full bloom – not as a dusty relic of a dried and faded bouquet. 
3. It will accompany you on your life's journey
If you're living in a small or rented home, big or lifelong wedding gifts can be troublesome. But my wedding bouquet illustrations are compact, impactful but unimposing, and can be re-framed as interior decor trends change. If you are in a rented home, Command Strips are magical, and mean you can have meaningful artwork on display before you settle into your forever home. Simply by changing the frame as you redecorate over the years, your illustration will keep up with all the plot twists of your life story. It's a modern heirloom.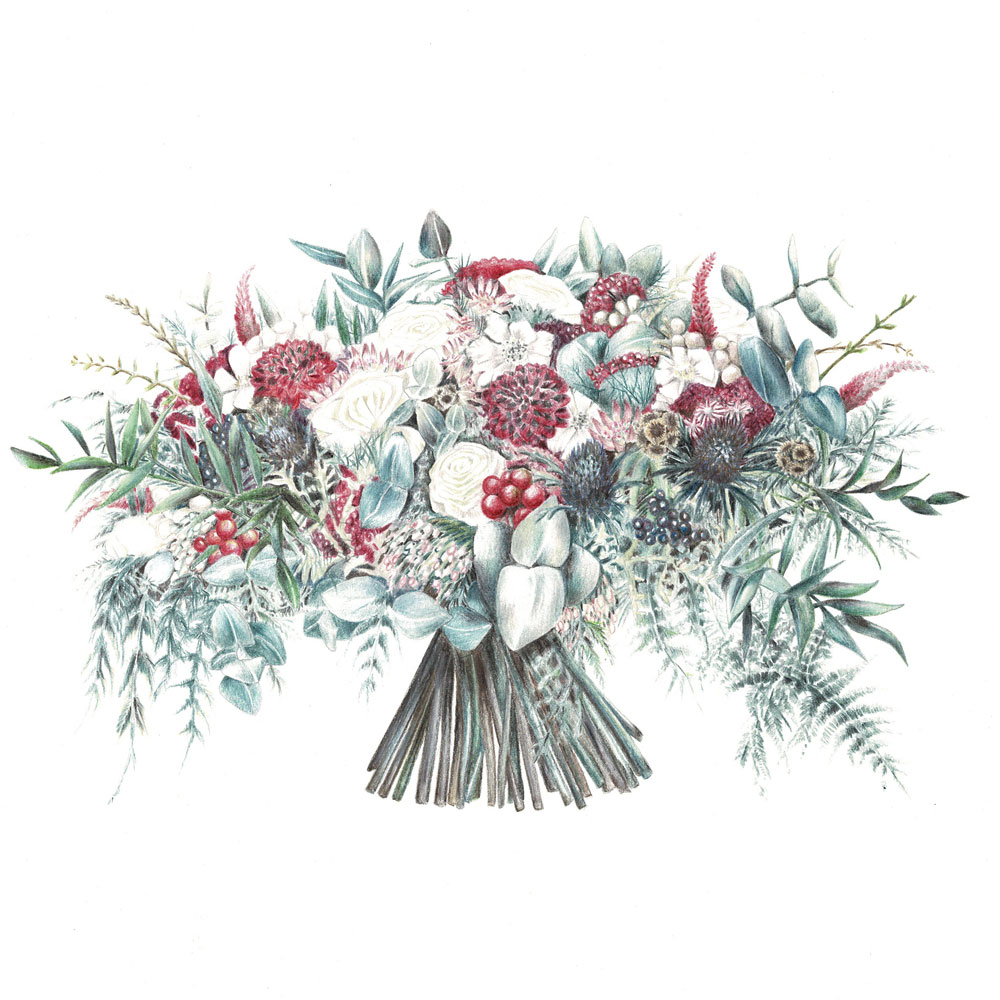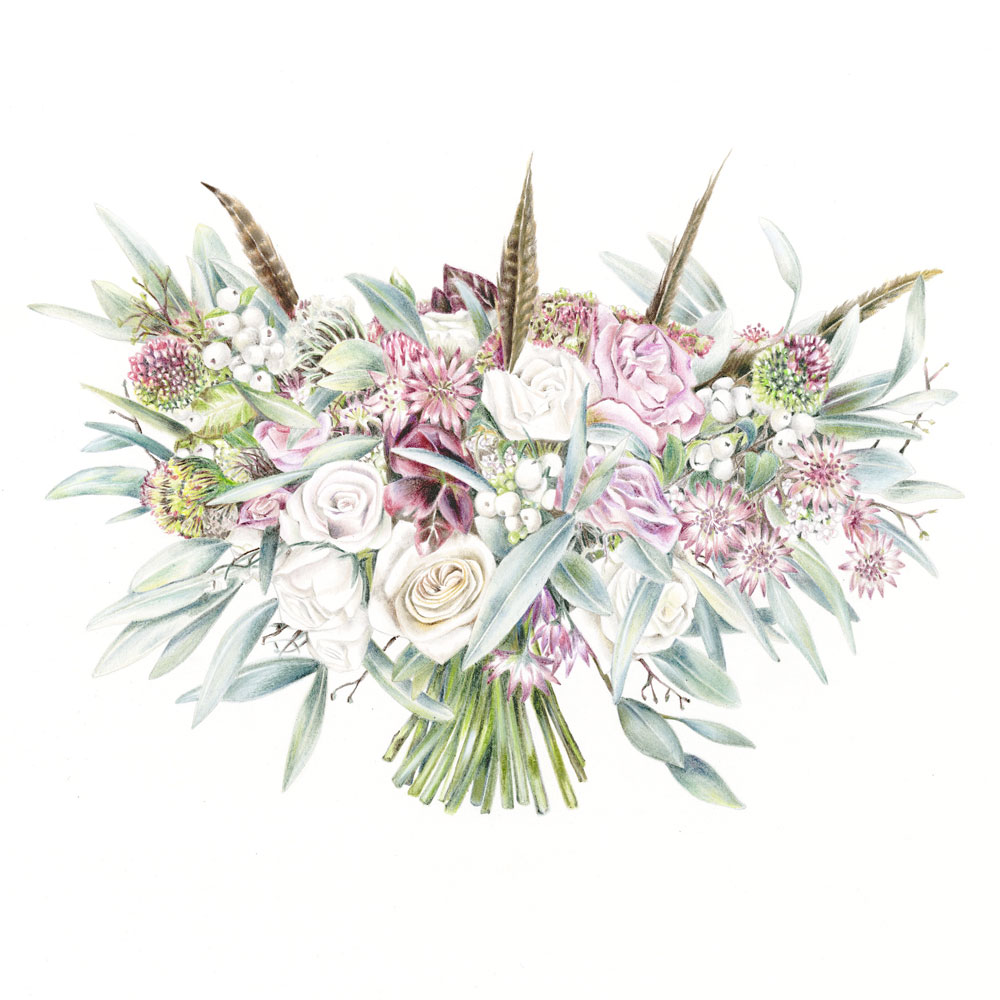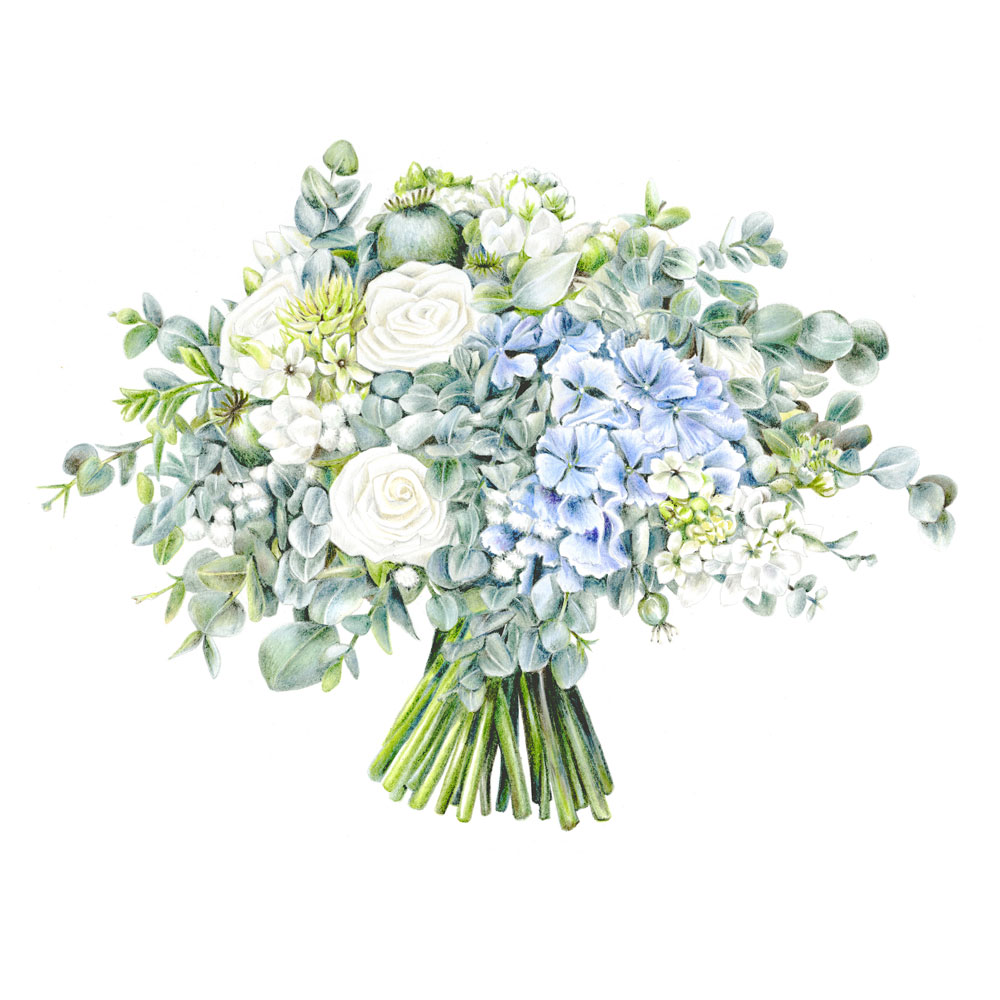 "Absolutely STUNNING. I feel very lucky to have something so beautiful and I will treasure it always."
4. The one year anniversary gift is traditionally paper
Champagne, chocolates, perfume, lingerie and flowers….all lovely, no-one's debating that. These things will usually be well-received. But they are hardly ground-breaking and not likely to wow her with how thoughtful and amazing you are. Tradition states that the first anniversary is celebrated with paper, making a hand drawn illustration a modern interpretation of this custom. What you need, and this brings me neatly onto my final point is…
5. A gift to love. Forever. Like marriage. 
If you want to really, really show her what your first year of marriage means to you, you need a gift that is unique, romantic, life-long, inspired and desirable. If you think that could be one of my illustrations, please drop me a line via my contact page, read my testimonials, or go directly to book the Wedding Bouquet Illustration Service. I'd love to help you make your celebration something very special. 
I want to buy my wife the best one year wedding anniversary gift