A blog series for artisan florists to share their flower power
As a creative living and flower blogger, I'm always excited to cover industry news and beautiful launches. So I'm delighted to welcome artisan florists Victoria Vaught and Jessica Naish to this blog series, as they prepare to launch series one of their Girl Flower Podcast. Both are owners of independent florist businesses and now they are bringing together their experience to host inspirational chinwags with their favourite UK florists and growers. I'm hoping for a good green education and lots of giggles along the way too.
In this blog post, I quickfire interview Vic and Jess about their inspirations, signature style and floral home hacks.  All the featured photography is of flowering by Jess or Vic.
Girl Flower Podcast
We're launching the Girl Flower Podcast because…
We are passionate about our industry and want to help spread inspiration and love to our fellow flowery folk. We want to create a community that is friendly and inspirational to all. We also love a good chat.
And we're scared that…
No one will listen!
But we're excited that…
We will be able to chat to so many industry greats who have been our inspiration throughout the years.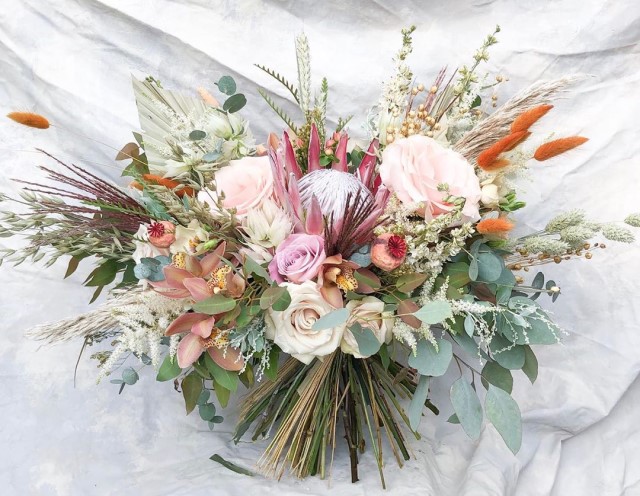 A Few of Our Favourite Things
Our signature floral styles are…
Anything flower heavy and luxurious with loads of roses. British grown flowers and foliages made a big appearance in both of our designs last year too.
And here's how we discovered our signature styles…
Style just develops naturally as knowledge grows.
My all-time favourite flower is…
Jess: Hydrangea
Vic: Rose
My favourite scent is…
Jess: Scented geranium leaves
Vic: Jasmine or the first whiff of a bag of dried orange slices in wreath making season
The species that should be sent to Room 101 is…
Both: Gerbera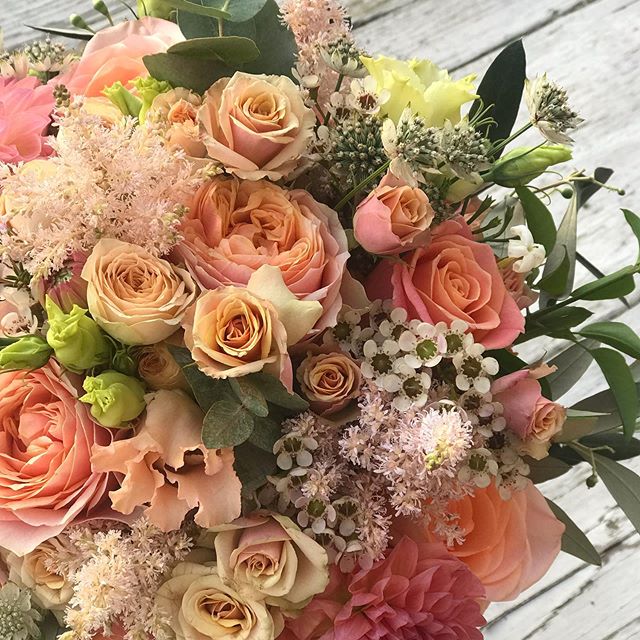 Inspirations
My first floral memory is…
Jess: Making poppy ladies with my Mum and Grandma
Vic: Watching my Nan creating dried flower arrangements to hang in her loo
The species with the most sentimental value to me is…
Jess: Anemone, they were my Grandma's favourite
Vic: Freesia, my Nan's favourite
The most beautiful bouquet I've ever seen was…
Jess: It's impossible to pick one but I am always taken by anything with big blousey roses and trailing jasmine with (of course) geranium leaves in there too
Vic: Probably something by Jenn Pinder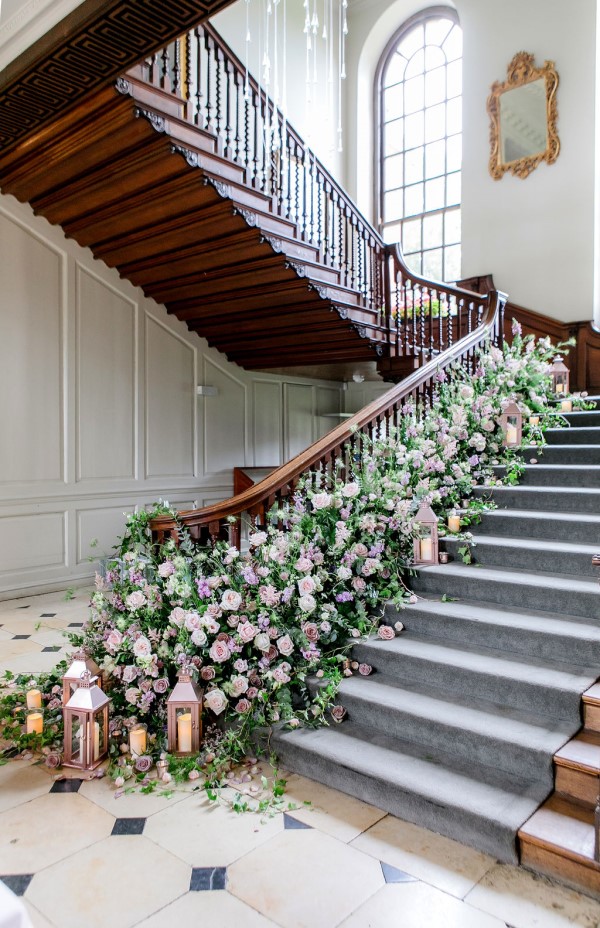 My wedding bouquet was/will be…
Jess: Mine was just a bunch of mixed ranunculus that I tied on the morning of my wedding.
Vic: Mine will be big and blousy with lots of scent and foliage, like this one illustrated below by Charlotte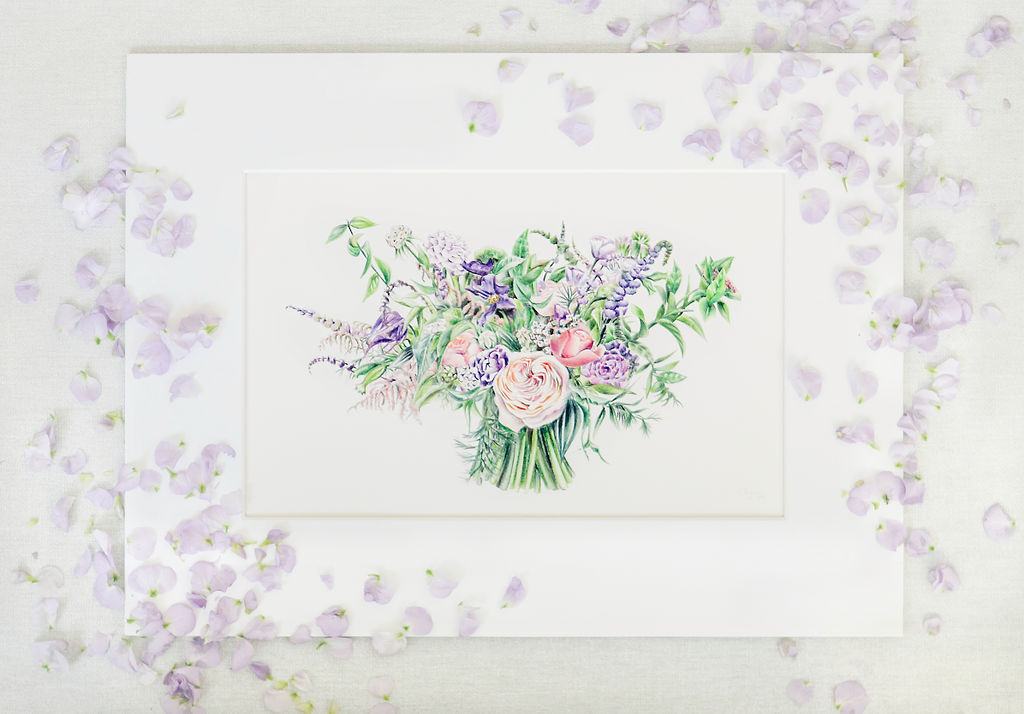 Like the the idea of a wedding bouquet illustration?
Our Floral Home Hacks
If you've got £20 to spend on flowers/decor for a dinner party, you should…
Jess: Buy spray roses and garden herbs and display in tea cups or jars
Vic: Buy one variety of flower en masse and put individual stems in bud vases along the table, accent with loads of tea lights and candles
My top tip for Spring florals at home is…
Jess: Bowls of bulbs covered in fresh green moss and small vases of scented narcissus
Vic: Remember a door wreath is not just for Christmas. A fresh moss wreath planted with primrose, muscari and early blossom branches is lush. Just go easy on the gingham and fake chicks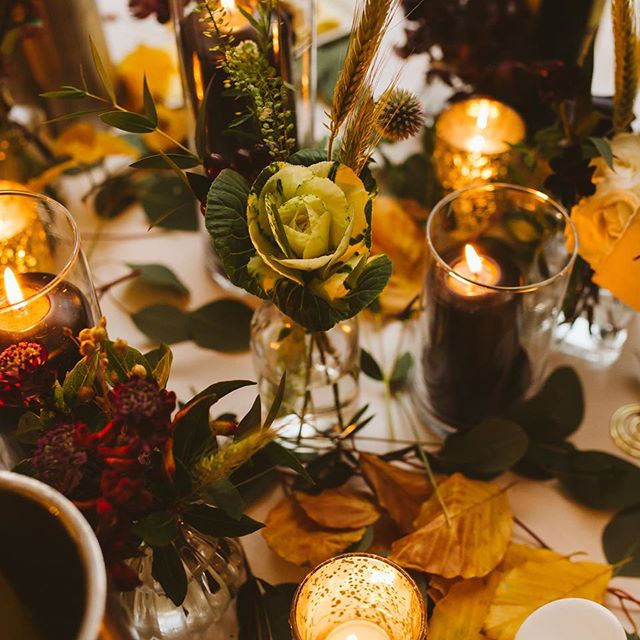 With a £50 budget, the best botanical/floral gift for a loved one is…
Jess: A big hydrangea bush if the gift was for me
Vic: A beautiful scented bouquet from The Real Flower Company
In all my years of experience, here's my one tip to make your florals at home look better and last longer…
Jess: Disinfect your vases before each new arrangement goes in
Vic: Get a professional to arrange them and change the water frequently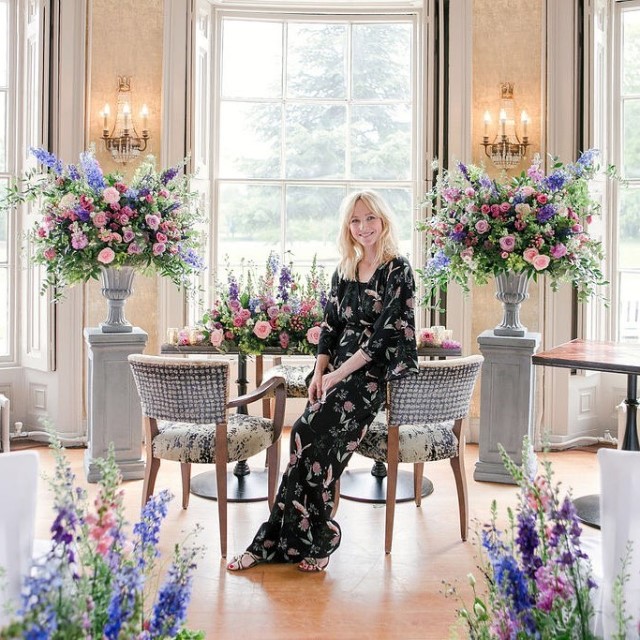 When it comes to wearing floral prints, I…
Jess: Don't
Vic: Embrace wholeheartedly
In my home, florals are…
Jess: Kept in vases, plant pots and my garden is a fairytale floral dream
Vic: In my wardrobe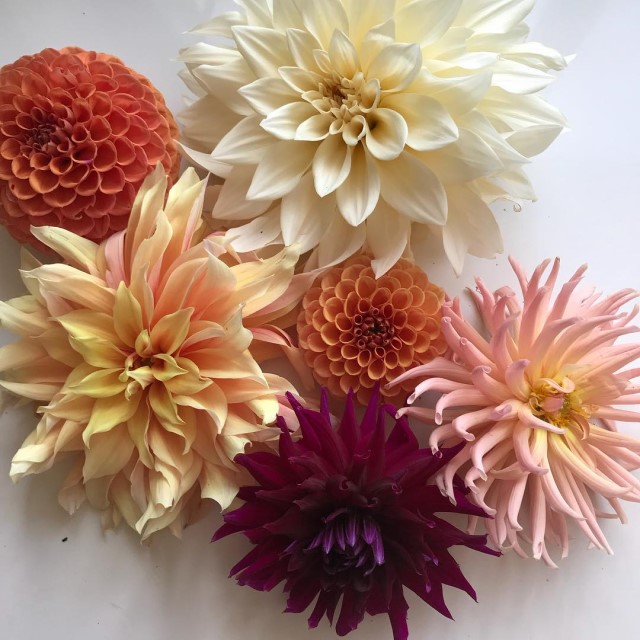 Fancy reading more from the "Flowers with Friends" blog series?