Behind the Scenes of my Luxe Letterpress Stationery
Introduction
Meet Grania O'Brien, founder, Ink & Paper London
It's a blustery February day on a yoga/business retreat in Arundel, West Sussex. Letterpress stationery designer and calligrapher, Grania O'Brien, and I have come together with a group of female independent creative business owners to breathe, unravel, learn by day, then gossip and drink Prosecco by firelight after hours. Grania told me about her giant messy, noisy, antique letterpress named The Beast and I knew I had to fulfil a life ambition to own bespoke personalised letterpress stationery. A Pinterest moodbaord and some interesting conversations about colour names later, and I'm the proud new owner of the branded stationery suite I'd always wanted for my business. So I'm going to hand over to Grania to share her creative process.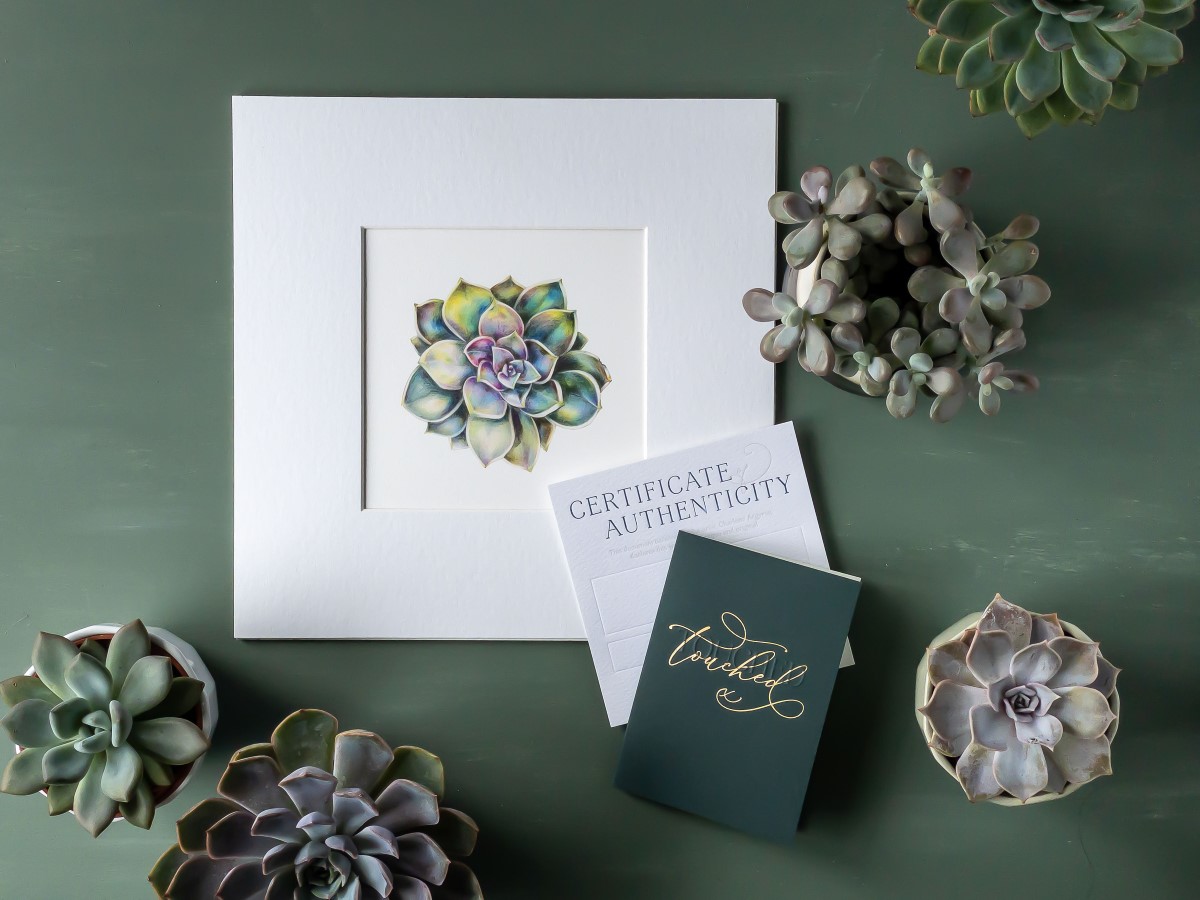 The Brief
Grania: It takes a certain level of confidence in what you do to not showcase your work in visuals throughout. When Charlotte asked if I would create some letterpress stationery for her, I was a little anxious. After all, the letterpress process isn't designed to reproduce illustration work as intricate and detailed as that which Charlotte creates. My concerns proved unfounded as Charlotte wanted to create something that captured the luxurious tactility of her work and required stationery to complement, not match.
She needed thank you cards, certificates of authenticity and compliments/bio cards. As guidance, she shared with me her Pinterest inspiration board – not of other stationery, but to describe a feeling. Like diving headfirst into the world of Charlotte Argyrou Illustration. Truth be told, with shades of peacock, moss, deep forest green and a glimmer of tarnished gold, I didn't want to leave.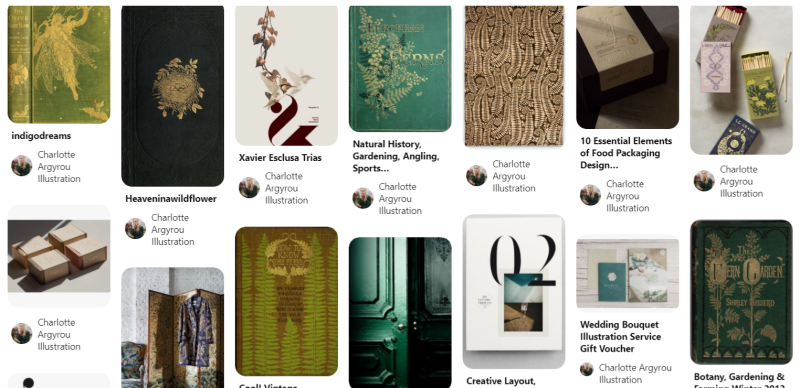 What is Letterpress?
Grania: Letterpress and hot foil are beautiful, tactile processes. You can't rush them, at risk of wonky pages or accidental burns, but these slow and considered processes yield beautiful results. Letterpress is a beautiful traditional printing technique which dates back to the 1400's. A lot has changed since then, but the fundamental principle still applies: raised text is coated in a thin layer of ink and then firmly pressed into the page, leaving a beautiful debossed impression.
These days, a lot of the work I do starts life as a digital design, rather than being typeset by hand. This has numerous advantages, not least in being able to use new and exciting typefaces that aren't available in hot metal form and being able to integrate illustrated elements. I worked with Charlotte to create custom designs that we both felt perfectly encapsulated the luxurious and detailed nature of her illustration work.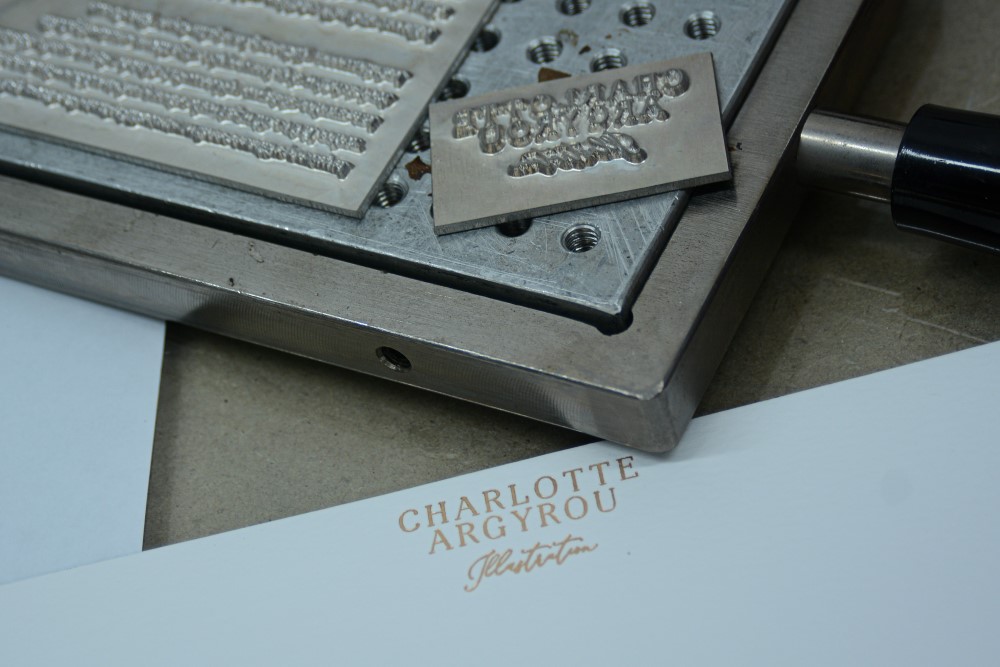 Luxe letterpress Stationery is a Messy Process
Grania: These designs were then had made up into plates – polymer for letterpress, and metal for hot foil. These are in mirror image to what you would see printed, to ensure the text prints as you would expect to see it. I mix the ink by hand, matching as closely as possible using my Pantone guides, which allows me to mix virtually any colour I could wish. 
Once I am satisfied with the match, I then go about setting up the press – oiling and greasing the moving parts and inking up the press for printing. Then I mount the plate to the chase base, carefully measuring up where I want the graphic element to sit on the card and ensuring that the alignment is perfectly straight.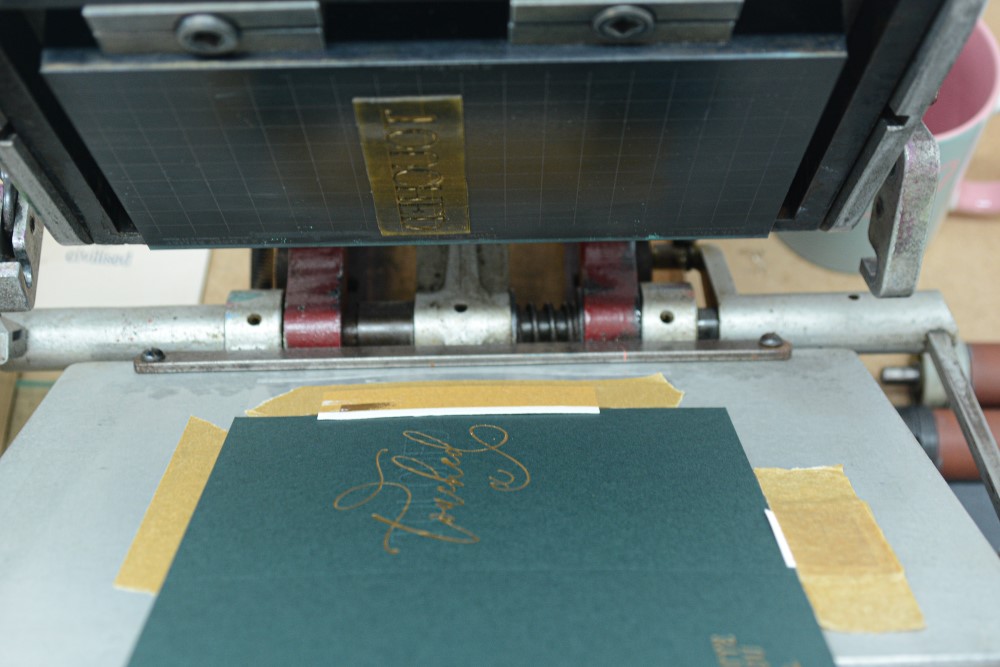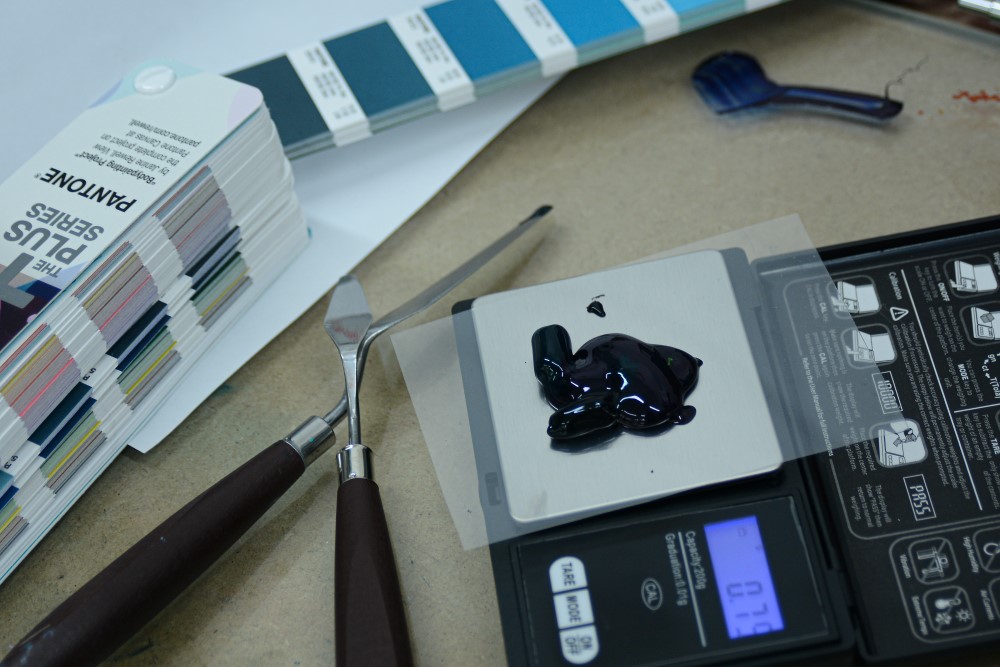 Expertise, Experience and Vigorous Quality Control
Grania: Each sheet is manually fed by hand into the press, which means I am able to ensure rigorous quality control. As letterpress is a traditional technique, there will always be fractional variations between each print, particularly when using handmade paper. However, I strive to produce as perfect an item as possible and employ rigorous quality control standards. Et voila! It's a slow and considered process that requires skill, and Charlotte now has some beautiful luxe stationery perfectly fits with her brand ethos.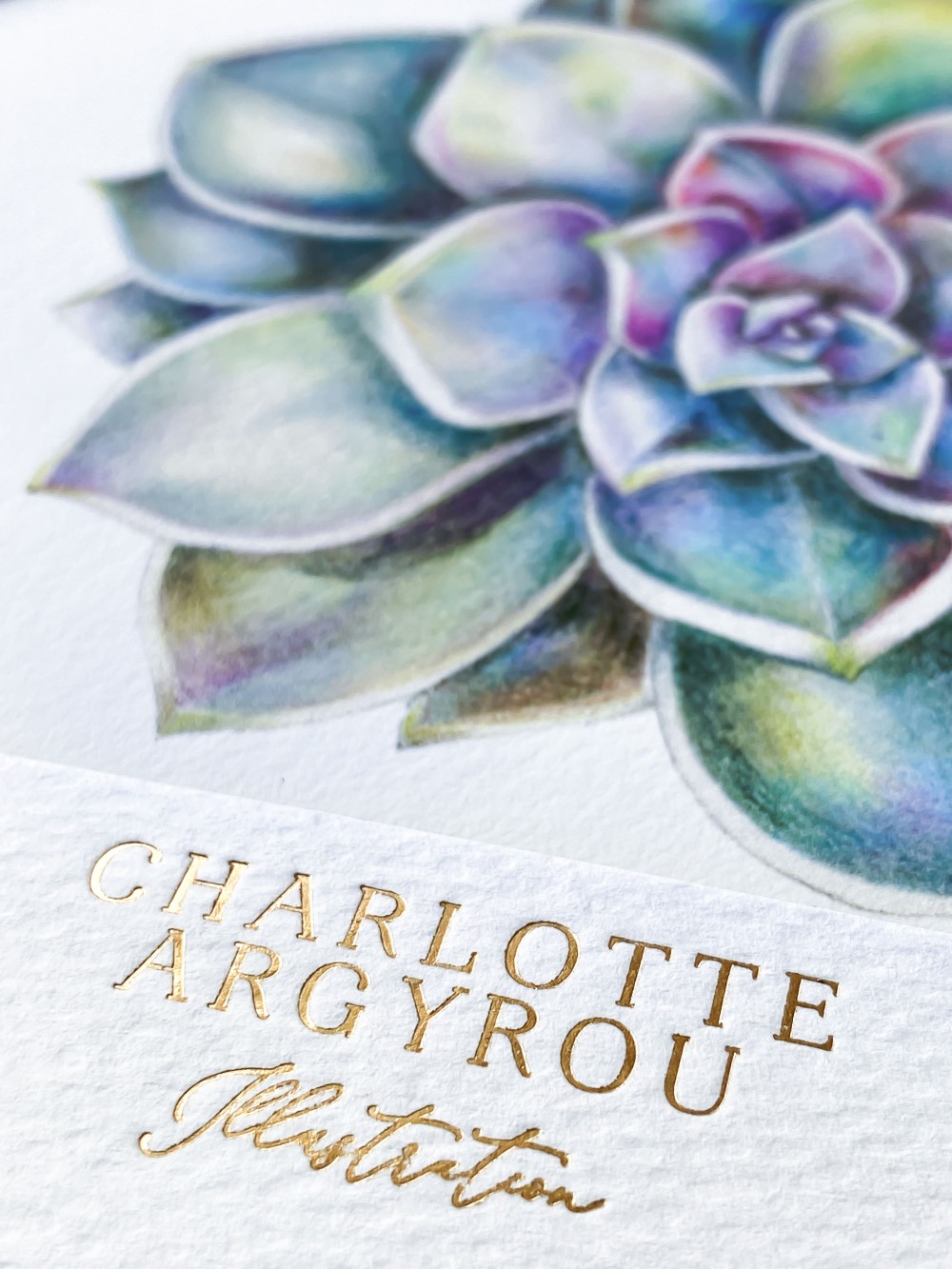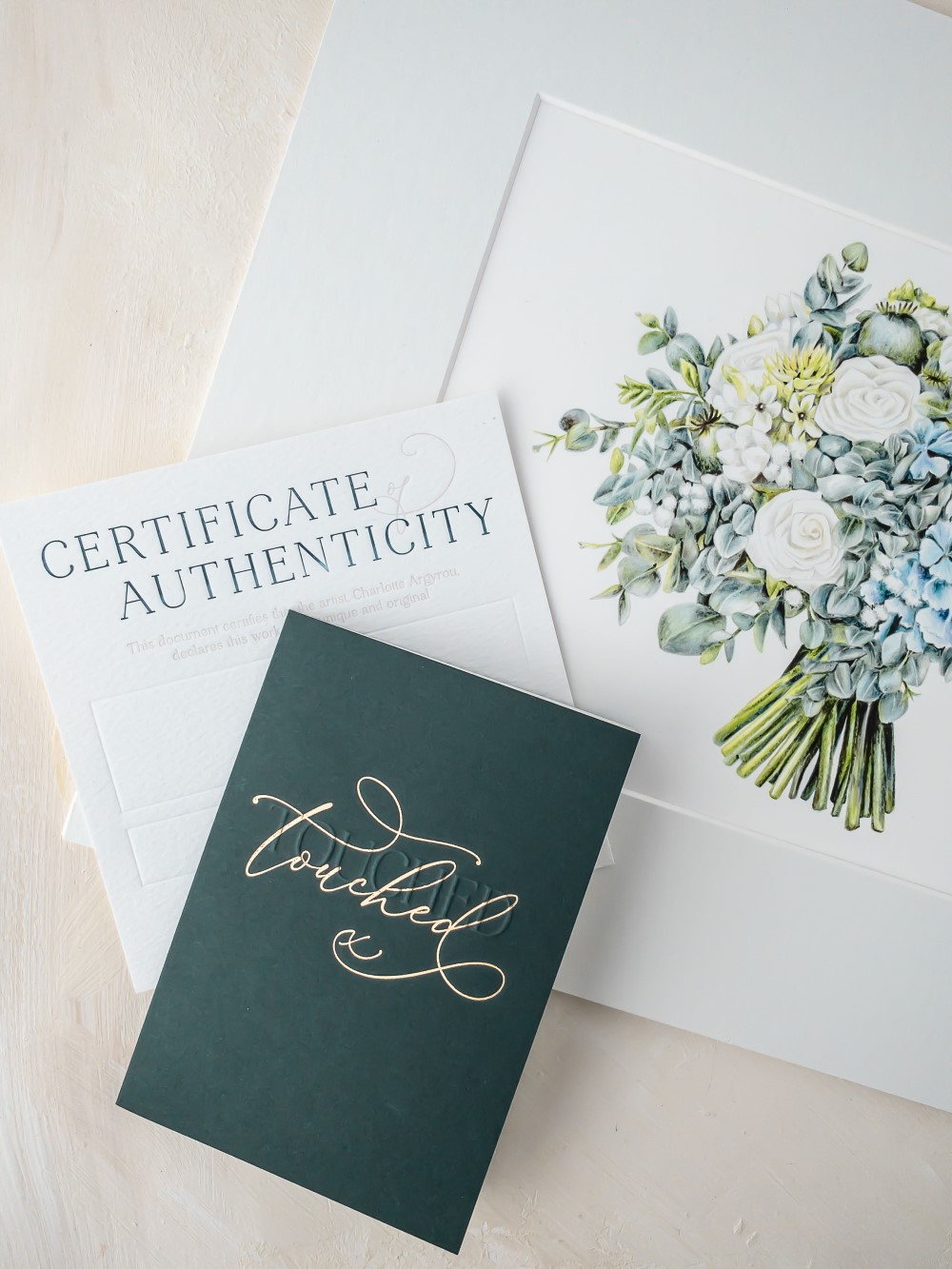 And Finally…
Charlotte: I couldn't be more in love with the sensuous nature of my new letterpress stationery, and I'm so excited to share it with my customers. Its luxurious quality, old world charm, creative process and oozey lushness will really resonate with their vintage sensibilities. I have enormous gratitude for Grania, not only for the work involved to understand my business and aesthetic, but for sharing the inner workings of her studio and process with us on my blog too. 
Find Out More
Check out Ink & Paper's website
Follow Grania on Instagram, where she shares her finished projects and more behind-the-scenes goodness
With additional thanks to Ami at The Woman and The Wolf and Ria Mishaal for photography featured within this blog post