National Award-Winning Wedding Gift Idea
Wedding Bouquet Illustration Service wins "Special Touch" Category at The Wedding Industry Awards 2021
Every January, the wedding industry unites to celebrate all the brilliant businesses that offer exceptional customer service and experiences to couples and their families and friends. The Wedding Industry Awards (TWIA) is renowned for the most rigorous judging process in the sector, which demands suppliers present a portfolio and an in-depth Q&A, combined with customer scoring and feedback. It's not a popularity contest where you beg everyone you know to vote. Entrants are then judged by a panel of experts, leading to a regional awards ceremony. Winners at regional level (I won in the London & South East) go on to to further analysis by the judging panel and eventually Janauary's national awards.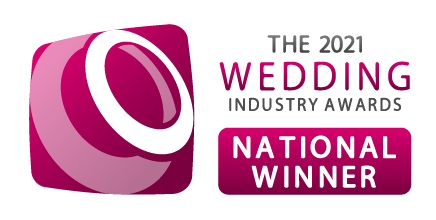 In the absense of a glitzy award ceremony in London's west end, we settled on the sofa to watch The Wedding Industry Awards 2021, via YouTube, from the comfort of our sofa. Lockdown 3.0 has had it's challenges, but for this special evening, we were not willing to let Covid rob us of an opportunity to dress up and make a meal of things. We set up my phone on a tripod to video the experience to share with our absent family and friends. Here's four stages of the Win (let's call them anticipation, joy, shock and hysteria).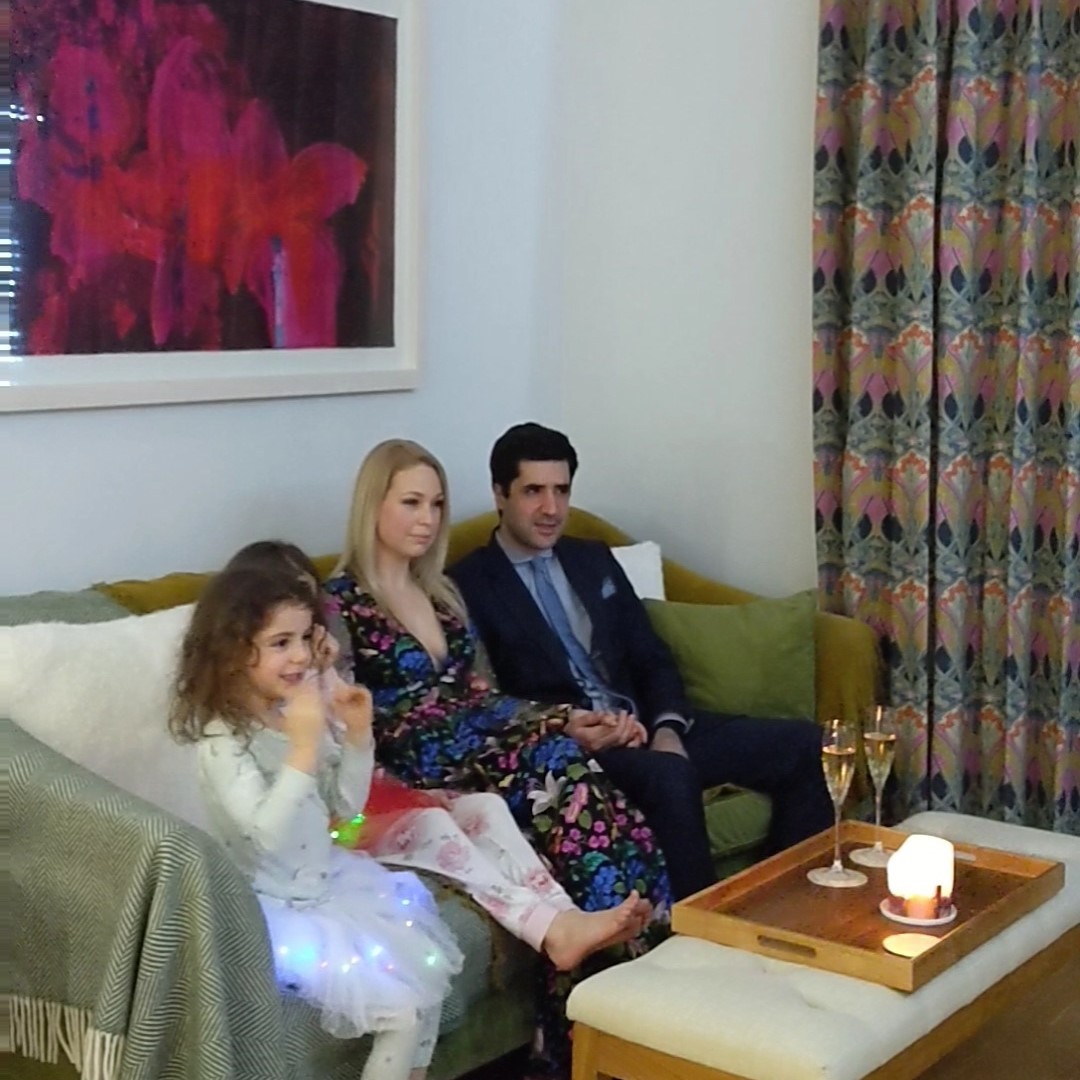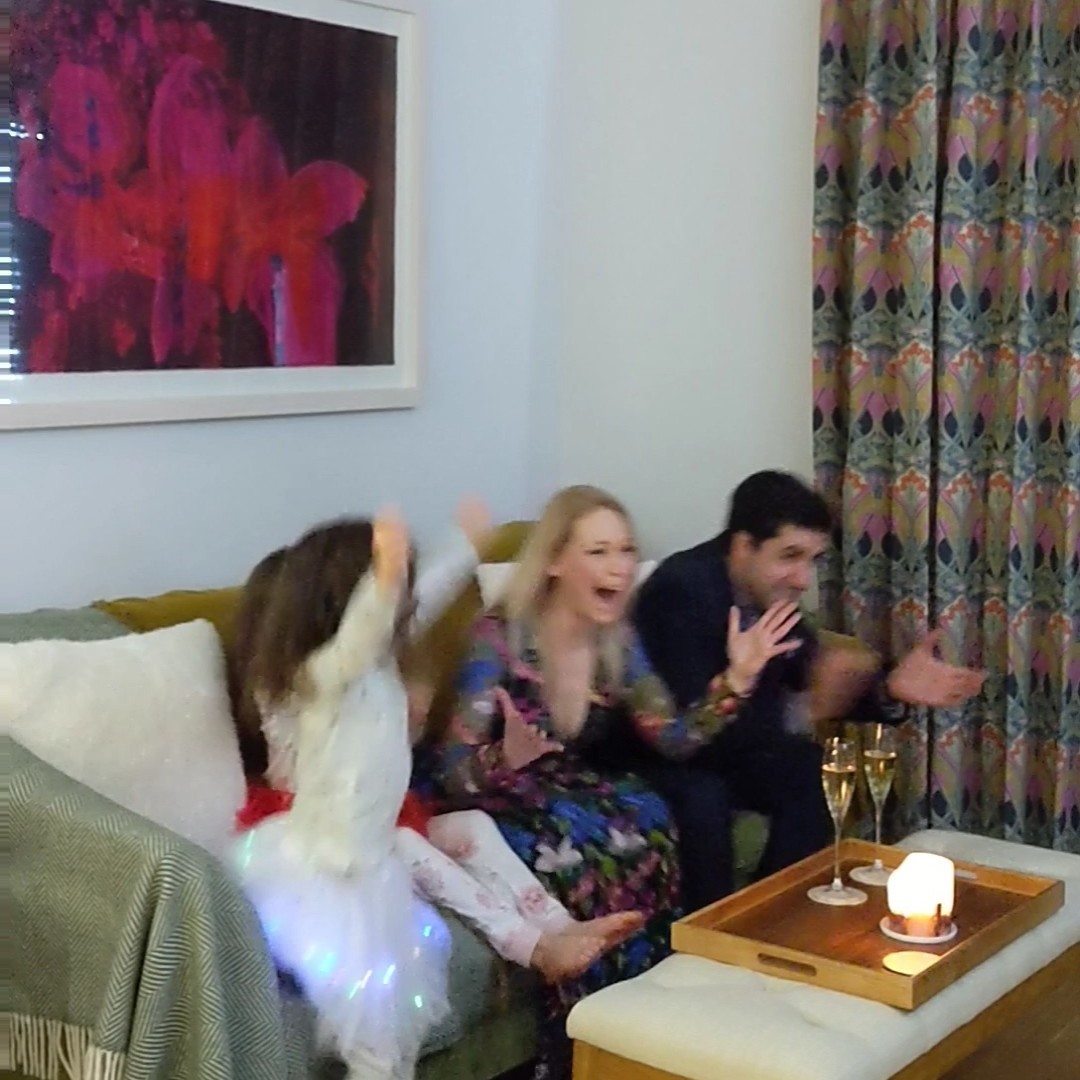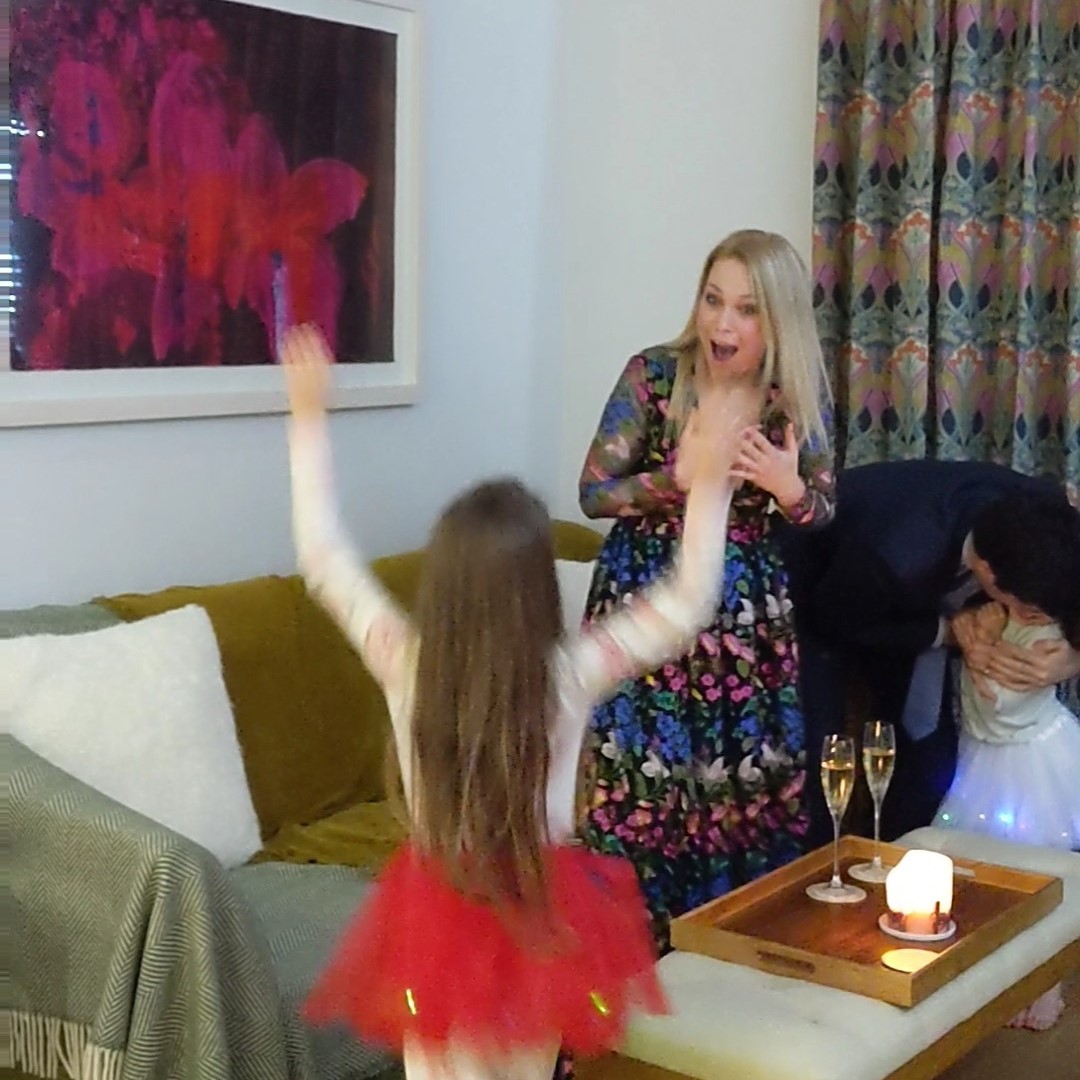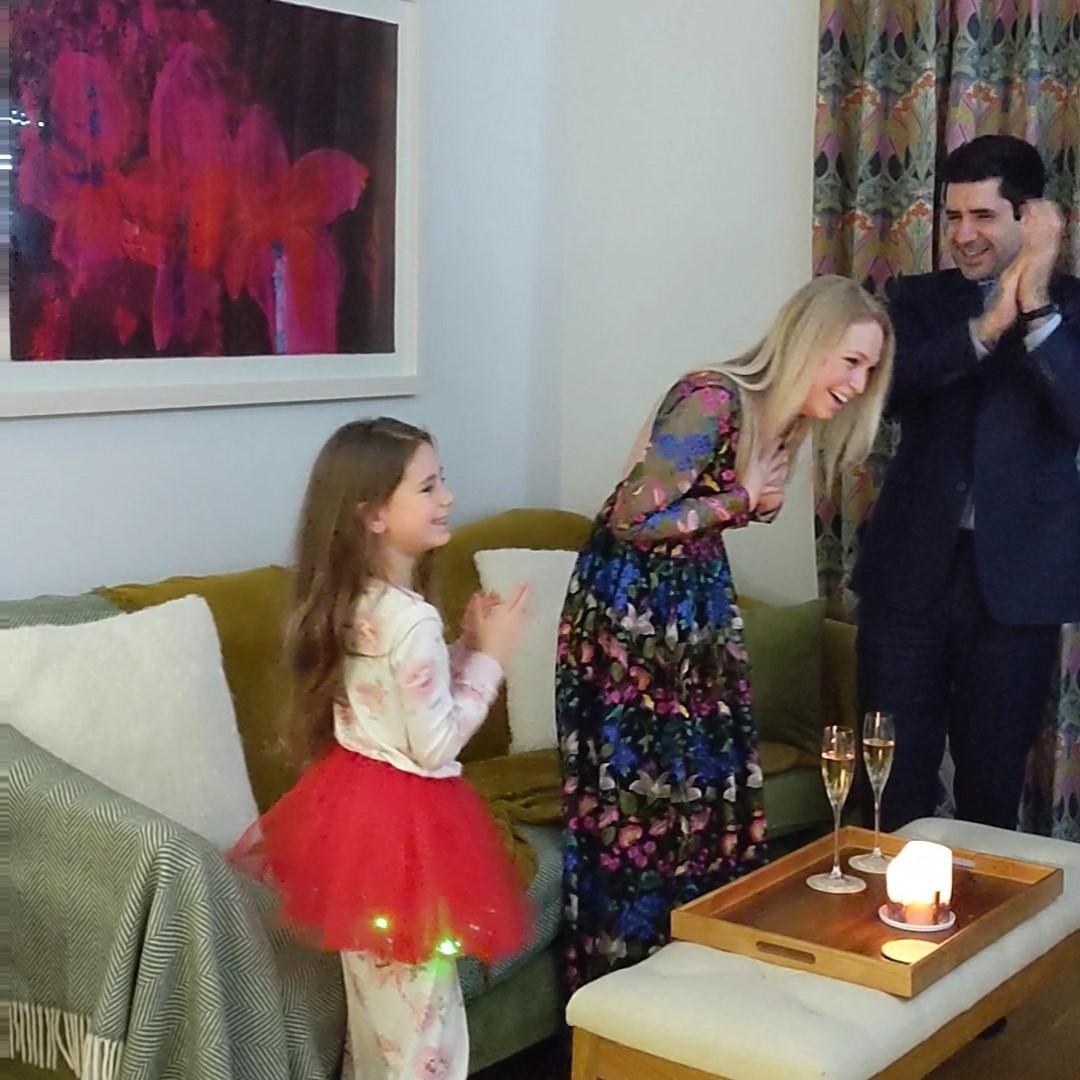 To be able to declare my Wedding Bouquet Illustration Service a national award-winning wedding gift idea is such a thrill, especially amid the despair of the 2020/1 wedding landscape. While postponements and cancellations were inevitable, I was honoured to find a customer base who were so creative and resilient in their determination to go ahead with micro weddings. Even with only a handful of guests present, my 2020 couples were committed to working with exceptional florists who delivered incredible bouquets and installations. I've always said I have the BEST customers, and I hope this Wedding Industry Award award feels like a little bonus for them too. It's a thank you gift from me for going ahead in stressful circumstances, finding the joy anyway, and booking me to curate those brilliant and bizarre memories. 
One very special element to The Wedding Industry Awards is that they share customer and judges' feedback. I already knew my customers loved their bouquet illustrations; the process is so collaborative and don't get me started on those messages when a newlywed opens my emailed photos or the special envelope that the postman brings). But I was totally taken a back by the comments shared. Here are just a few. 
Charlotte is an incredible person with such a gift. Her attention to detail and outright skill is something I have never seen before. My bouquet drawing is something I will cherish forever, and I am so grateful I found Charlotte and her incredible talent. In addition to this, Charlotte is one of the kindest individuals I have had the pleasure of working with. I have already recommended her to multiple friends and family and she truly deserves this award.
Charlottes work is beyond excellent! She is wonderful to work with. Humble, thoughtful and professional. These traits are not commonly found in one person, however she leads with them AND her work is exceptional. Her flowers are on point every time. Shadow, light, whimsy, elegance, creativity and structure… it's all here. I would highly recommend her to everyone! One of a kind person with incredible talent. She has overfilled on even my highest expectations. I will treasure my wedding keepsake.
Charlotte's work is breathtaking. She has a gift for intuitively understanding both brides and blooms and this is this applied with sensitivity, affection and gentle sentimentality in her drawings. It's impossible not to love the future heirlooms she creates. Every step of her process is carefully considered so that you are left feeling completely confident that your precious memories are in the safest (and most talented) hands.
The judge's feedback offered food for thought. I want to think about how I can share the process of creating Wedding Bouquet Illustration Service drawing and how I can communicate why it's such a unqiue wedding gift idea. But this one comment made me smile (I made a very amateurish short video on my phone, introducing myself and showing a couple of drawings in process…)
I love your passion and the fact that you have found such an amazing niche. Beautiful work. Thank you so much for the fab little video – feeling quite emotional – watching your love of what you do which is quite something after 18 years in our industry. 
I'd like to offer a massive heartfelt thank you to TWIA and each and every one of my customers who took the time and energy to vote, especially when the process demands more than just a tick of a box. At the moment, in Lockdown 3.0, I feel like we have to grab onto every glimmer of hope and opportunity to celebrate, and you have given me that in bucketloads.
I only hope I can pass on the joy to more customers in 2021.