Muddy Boots and Mindful Gardening
with Grace Alexander Flowers
Introduction
It's raining as I type today. And as our glorious English language allows us multitudal phrases for expressing the weight and ferocity of raindrops, right now I'd say "it's chucking it down." And there's nothing that could inspire me to get my boots on and head outside regardless, than the little Instagram squares of Grace Alexander Flowers.
Flower field gardener, clinical psychologist and author Grace publishes her new book Grow and Gather today, to inspire us all to grow with what we've got. "A simple patch of earth is plenty," she says encouragingly, to "transform your wellbeing and find a greater connection to your garden and yourself." 
In celebration of publication day, I interview Grace about her experience of writing the book.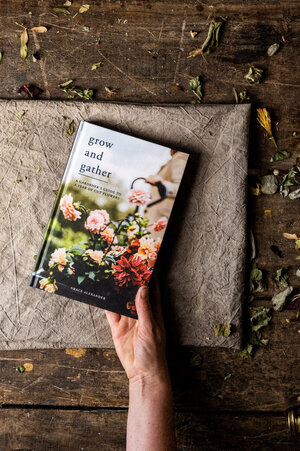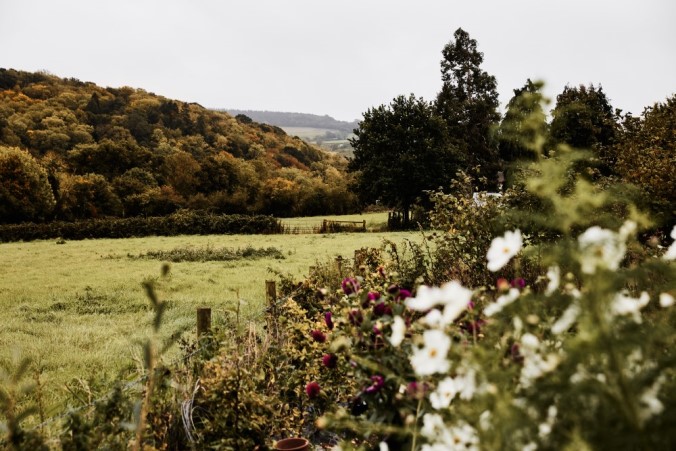 Why did Grow & Gather need to be written? 
I resisted hard making this a 'how-to' or a project based book, there are enough of them already and also google. The bit of gardening that is hardest is to know how and when to enjoy it, how to accept that nature will do its thing despite you (and in spite of you) and that's not a problem, that's absolutely magic. We need to unlearn a lot of the colonialism of gardening and develop much more of a light touch. More respect. More just knowing that the process is the thing, not the outcome.  
Who is the book for? 
People who adore flowers and glorious, deep imagery. People who get a tingle in their fingers when they see a really sumptuous book. But also it is a book for people who get in their own way. Over-thinkers, over-workers, people who have been taught that their value is in what they do, their achievements and their outcomes. There is space for you in this book to just be.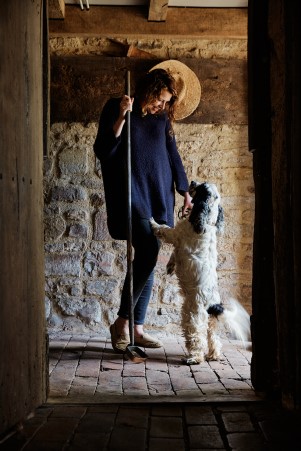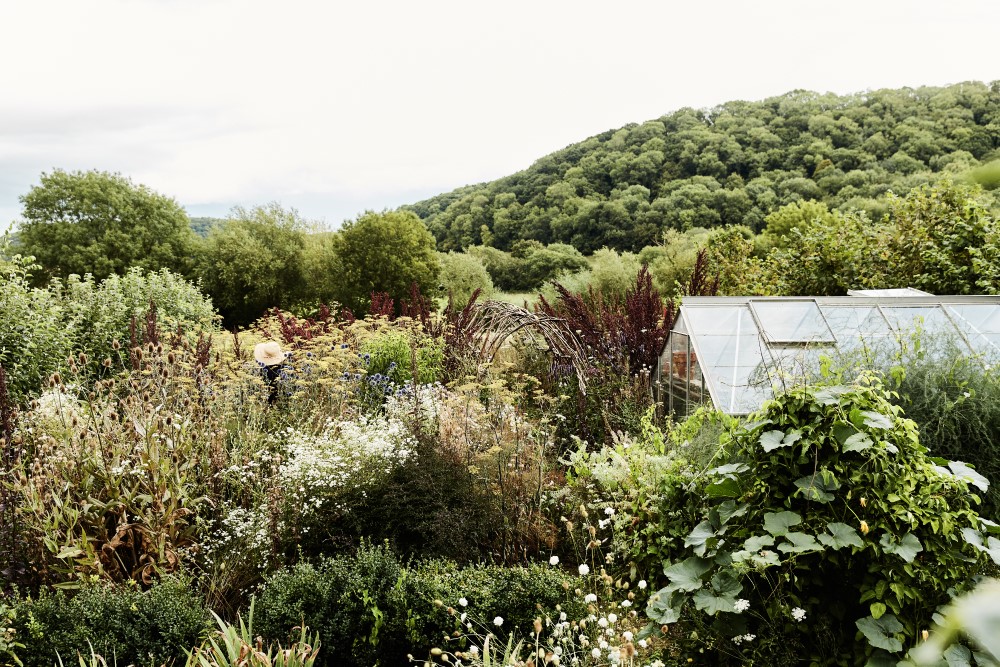 How did you find the process of writing the book?

 
I am terrible for getting caught up the rush and the stress of everyday life, the to-do lists and the worrying about bindweed and slugs and how I haven't pinched out the dahlias. It was only when I started writing about my garden and my field that I truly noticed the absolute beauty of it as it is; the ecosystems and the tiny shifts and changes everyday.  Through keeping my gardener's journal and sharing it through my newsletter every Sunday night, I found the joy of it. The book is an extension of that, a narrative about my thoughts and feelings as a grower. 
I also had the benefit of one of the most talented photographers today, Dean Hearne, coming to shoot it. I was sick with nerves every time he visited but it was such a privilege to have him capture my space.
What else do we need to know? 
The book, Grow and Gather, fits in with my wider project about creating spaces where traditionally we have focused on the need for constant change and 'improvement' and making it about just recognising the beauty around us. Just turning down the volume on the daily 'noise' that fills our lives, and just stepping into a different space. I am sharing all of this through images, words and films, in my membership, Gather with Grace Alexander and I would adore for your community to come and have a look.  
Find Out More
Buy Grow and Gather £20, by Grace Alexander
Learn about the Gather with Grace Alexander membership
Fall down the wonderous rabbit hole of the Grace Alexander Flowers Instagram account 
This post is shared with thanks to Matt Austin and Dean Hearne, for use of their photography