Join my Private Mentoring Group
Charlotte Argyrou Creative Business Mentoring

 
Why It Started
It was December, and as has become tradition, I was taking a quick lap or three around the local park with a few dog-walking friends, post school-run. One, a highly experienced (employed) Pilates teacher, was about to branch out on her own and launch her debut course under her own name. 
"I've put posters on the park noticeboard," she said. 
"Funny," replied another friend, also an aspiring fitness entrepreneur, "I've never even noticed the park had noticeboards."
"Nor had I," replied the Pilates teacher. 
There followed a conversation about local marketing strategies, that felt like it stemmed from a bygone era.
"I think I can help," I tentatively proposed.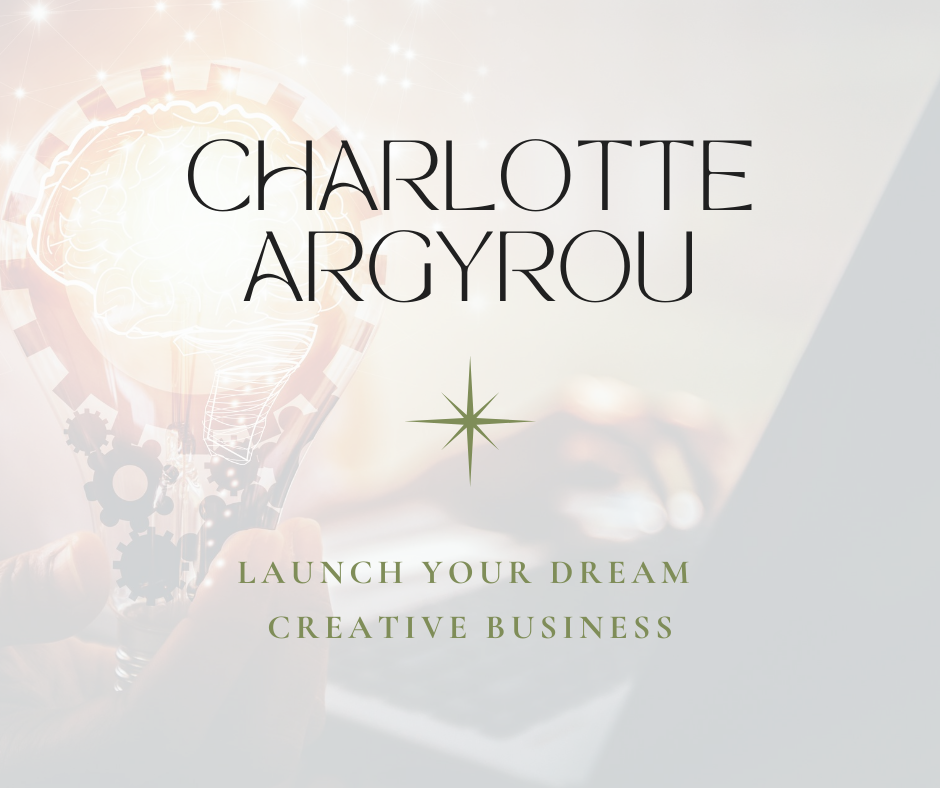 By lunchtime, I had inhaled some coffee, bashed out a logo and info graphics on Canva and launched a private Facebook group. I nervously invited a handful of friends and checked every three minutes to see if any had accepted.
Starting out with Charlotte Argyrou Illustration, I had the expectation that my job would be 95% drawing and maybe 5% post office runs.
The reality is very different. Branding, marketing and nurturing a customer base is a whacking great part of the process. Some weeks in the early days, it was everything. Even now, through winter, there can be a week where 50% of my time is content creation and relationship-building. Without it, there are no bookings and there is no drawing. Or worse, there's the wrong kind of enquiries and soul-destroying work (in my case, that was requests for tattoo designs and pet portraits). 
Marketing your business through channels that don't resonate with you are unlikely to resonate with your ideal client.  It was a glaring error in the Park Posters Plan.  My friends needed to seek more intimate and effective connection with their desired audience, and I'm confident my cosy forum for shared inspiration, accountability and action is just the tonic.  
Who Needs Creative Business Mentoring 
The group is for women in their 30s and 40s plus, who have been buzzing with an idea that just won't quit. Those parameters aren't set in stone, but it's where my expertise lies. Either since becoming a mother, or as a result of the pandemic, or a gentle revelation through age, she now craves more flexible work and greater creative fulfilment.
It's for luxe lifestyle businesses, which are aimed at customers who aren't purely shopping by price. My group members have talent, style and expertise and they seek a customer who desires and respects that skillset.
The group will best suit women who have imperfect ideas and are willing to share in order to learn, though taking imperfect action. She may well lean towards perfectionism, but she has the courage to know that done is better than perfect, there is such a thing as good enough, and she's not going to wait until she's truly ready. She's passionate about her subject, but doesn't feel confident communicating as a personal brand and converting her service and skills into sales. 
If you are want these things, this group is for you:
– land that all-important first ideal client

– grow your profitability

– work smart, flexible hours

– live in alignment with your goals

– be your most courageous, imperfect, beautiful self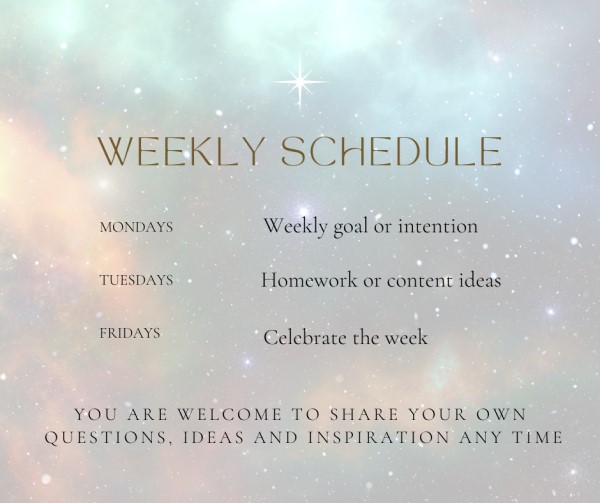 What's involved?

 
Every week, we'll follow the same schedule. On Mondays, I'll invite you to set an intention for the week. This isn't a to do list. Rather, it's asking you to pinpoint one thing that going to move you towards you goals. One thing that actually moves the needle. It's a simple habit to get into, with remarkable transformational results. Imagine knowing on a Monday what you actually want to get out of your week! 
On Tuesdays, I'll set a short piece of homework. Often, this will be an idea for you to think on, a creative new perspective, or a mindset game. There's no winners and losers. No deadline. No pressure to share your work (though I strongly advocate for sharing as it is how we can all learn from each other).  
What's the time commitment, per week?
That's a how long is a piece of string question. As with most personal development work, you get out of it what you put in. But, it could be as little as:
Monday: Intention setting, 3 mins
Tuesday: Homework, 10 mins
Friday: Gratitude practice, 2 mins
That's a 15 minute weekly commitment to create transformation in your business and move you from confusion to clarity, overwhelm to action.  
Am I too experienced, or not experienced enough?
No, it's my belief that this work benefits every business owner, even if you've been established for ten years. If you are completely new to both creative business and personal development work, this is an easy, painless way to test the waters and if you do the work, you will experience growth. 
Do I have access to you?
I provide daily feedback to comments and will respond to all posts within the group. But I do not provide free private one-to-one mentorship. 
Do I have to pay?
No. The private Facebook Group is free. 
Is this what you need?
If you want to launch and grow your dream creative business amongst a FREE, fun, supportive, cosy community, please request to join.
I can't wait to welcome you into the group and support you as you create your dream creative business.