I love Children in Need. Ever since I was teeny tiny, I can remember it being a really special night, where we could stay up late and enjoy all the Specials and watch the fundraising 'totaliser' triumphantly breaking its own record. Now, as a mother to little ones, it's a different story. Where we used to change the channel during the sad bits, now I sit transfixed, tearfully in awe of the courageous children and often heartbroken parents.  We support financially, but always in the sad acknowledgment that it's not enough. 
This year, I am luckily enough to have participated in the smallest degree, donating artwork to the incredible new facility in Swansea for children in the care system and teenagers about to exit that system. Three of my botanical illustrations were personally selected by interior designer Sophie Robinson (you may also know her as the judge of BBC 2's "The Great British Interior Design Challenge"). The prints are now hanging within the Children's Centre, alongside donations from interiors and DIY juggernauts John Lewis, IKEA and Hobbycraft to other independent designers, including a personal favourite Lisa Todd Designs.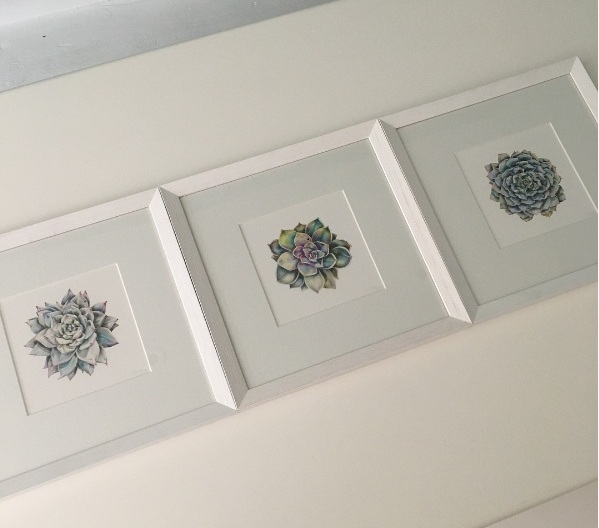 The people who work on these "Big Builds" are absolute heroes. Through Instagram Stories, I watched Sophie Robinson's push a team through to a 5am finish time, to get the project complete for the most worthy of recipients. Mummy duties meant I couldn't be in Swansea for the final reveal, but watching tonight's show was a punchy reminder of power of community. My hearty congratulations to all at Children in Need, Roots Foundation Wales and the people of Swansea and beyond who made it all happen. 
Not that I'm fangirling or anything, but here's a piccy of the colourful world of Sophie Robinson, plus you can read more of the inside scoop on The Big Build from a design perspective here on her blog. Sophie sent a message to me last night following the show to say more photos of the rooms will be available soon, so I'll be keeping an eye on her hilarious Insta Stories @sophierobinsoninteriors.
Donate to Children in Need here.