I love looking at imagery from exquisite floral designers and events companies to find inspiration. It's fun to see which trends may filter through into my own home, and indeed my client's commissions and wedding bouquet illustrations. Here are a handful of my current favourites, all with distinctive floral styles that make up their signature. 
The Glamour Queen: Amie Bone

"Woah", I mouth frequently when Amie's impactful weddings and events fill my Insta feed. Her signature style celebrates full-throttle florals and high glamour. Expect prestigious venues, beautiful brands and bold brides. 

Grace and Thorn offer a distinctive, edgy style with a focus on foliage. The blog "The Cut" is entertaining, diverse and informative and I highly recommend for those would want to read around the subject of florals and houseplant care. 

A firm favorite of mine, Shilpa's signature recalls the oil paintings of the Dutch Masters but with contemporary updates I adore. Her workshops are held in at Covent Garden member's club The Library, so you can enjoy a beautifully-executed cocktail along with your lesson. 
The Single Stem Statement: Flowerbx

Selecting the very best stems from the very best species, Flowerbx delivers perfection. For my own home, I instinctively select single-species bouquets. The blog "The Cut" features some of London's most stylish insiders and allows an elegant insight into their homes and floral obsessions. Right up my street.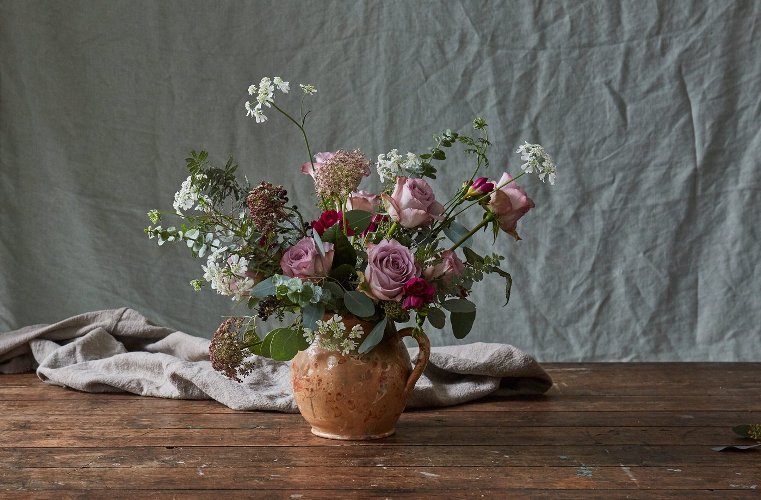 I hugely admire Botanique Workshop for their appreciation of colour and form. I love the asymmetry that makes up a modern signature style, and attention to hand-crafted details. Classically beautiful, and I feel the love and artistic eye in every bouquet. 
I'd love to know your favourite floral styles and designers, so please do leave a comment below.