Eco Friendly Stocking Fillers: Big Magic, High Style, Minimal Waste
If you are anything like me, you're already keeping your eyes peeled for eco friendly stocking fillers. And it's not just environmental creds that are weighing on my mind. Our house is full. Seriously. With all the birthdays and party bags and every other celebration that inspires our family and friends to generously give gifts – I need anything I buy our kids to also be useful, fun, beautiful, good quality AND without single-use plastic wherever possible. I'm not a qualified environmentalist, just a mum on a mission to make our family Christmas big on magic, high on style and with minimal waste. 
My daughters are aged six and four, so I suppose I naturally have their ages and abilities in mind as I compile this edit. So even if the specific recommendations don't work out for your brood, I hope these ten ideas inspire your shopping for a planet kind Christmas.
1. What Do You Already Own and What Can You Swap? 
Before we even start discussing anything new, is their anything already in your home you can swap with another parent? Unworn clothes, unwanted birthday gifts, books that have never inspired your kids' attention…can you trade a bunch of unwanted goodies for some new-to-you items? And ask yourself what you already own that your kids haven't seen before, such as old items from your childhood.
The other day I was about to trawl the shops for a Pass The Parcel gift, before I remembered a bag of "just in case" presents I had stored in a wardrobe – all things I've picked up randomly throughout the year in clearance sales. I grabbed one of those and wrapped it interspersed with those skinny Dr Seuss poem books, bought from a multipack on The Book People (£10 for 10 books). I didn't need the extra expense or effort of buying new when I really thought about what we already had. 
Find out more about my background, illustration business and botanical blog here
2. The Magic of Christmas Lifetime Gift – baubles, snow globes etc
As an child, every year my mother and I went on a pilgrimage to Liberty buy one – just one – special bauble. It's a really precious and enduring memory of mine because although we only came away with one small gift for our family, the ritual of visiting central London, seeing the lights, and pottering through the festive department stores was magic in its own right. Each item was delicately packed away, ready to be rediscovered the next year. These ceramic baubles from Hobbycraft are 3 for £3. Pop one in their stockings and they can decorate their own.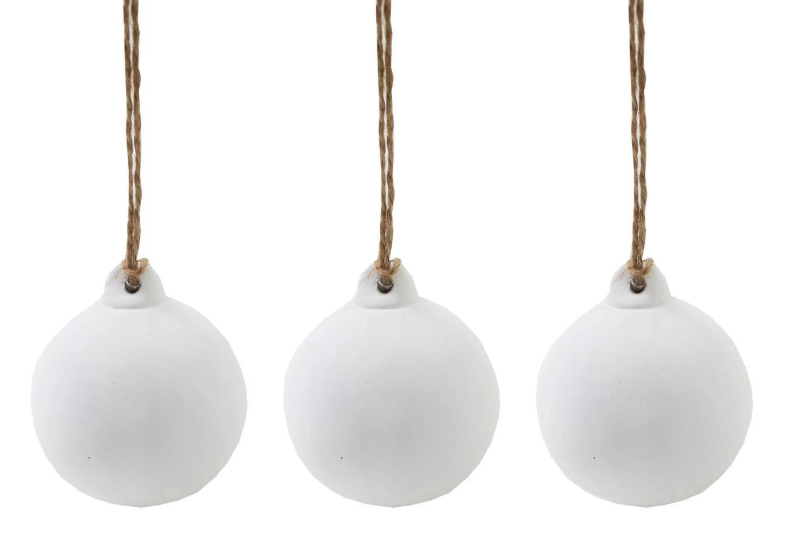 3. Cups, Water Bottles, Plates and Cutlery
Conveniently bulky for padding out a stocking, these are items my kids seem to outgrow (or lose) every so often. I love the botanical designs from a Danish brand called Rice (cups from £3 on Nordic Nest), and those by Petit Collage will appeal to littler piglets. This full dinner service is £20 and is made from naturally sustainable and biodegradable bamboo. It's also fine to put in the top shelf of the dishwasher (£20, Hurn and Hurn or Trouva)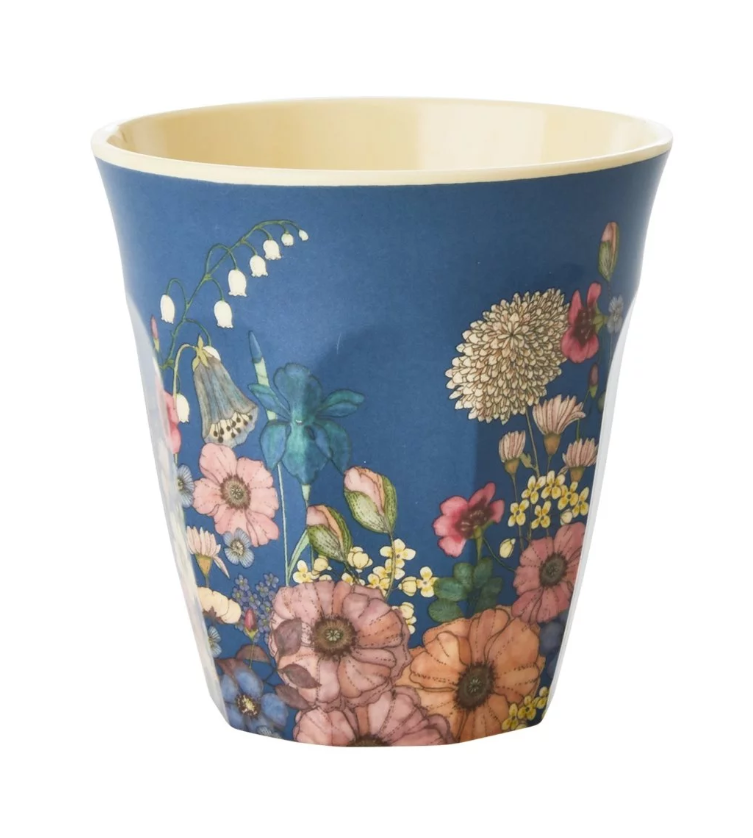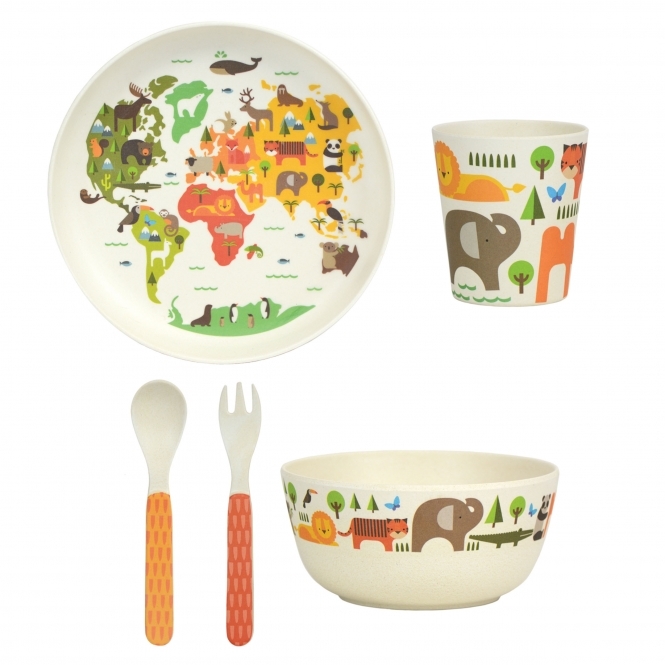 4. Travel Games
Also by Petit Collage, I adore their magnetic characters sets for when I'm out and about with my girls. Small parts of magnetic toys don't go walkabout so much and it's easy to chuck in my handbag or their backpacks for quiet and contained imagination play in a shop or cafe. There's plenty of different themes, from animals to robots to explorers (from £9, at Kidly)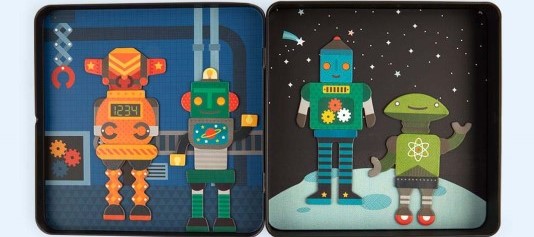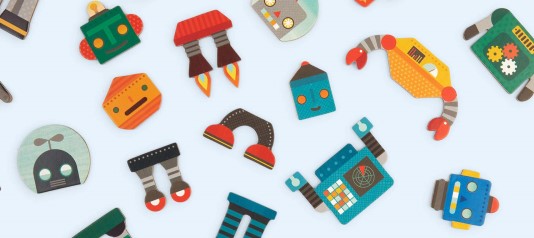 5. Pants, socks, vests and tights
Why not refresh your little one's stock of these essentials? Bundle them up and tie with a scrap of ribbon or twine and pop them in the stocking to be discovered one by one. 
6. Pens and pencils
British brand Remarkable offers ingenious stationery from recycled rubbish. I love these pencils, made from some of the UK's 1.3 million tonnes of annually produced of WEEE  (waste electrical and electronic equipment eg fridges). The coloured pencils are made from recycled newspapers.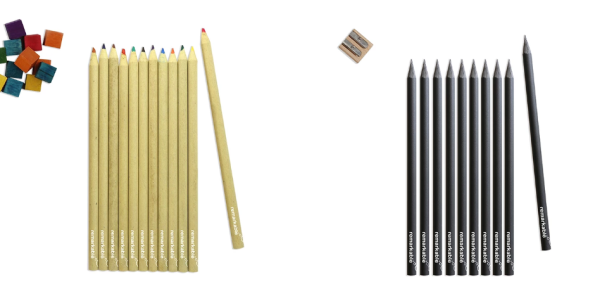 7. Anything Monogrammed or with Their Name on
My little ones love anything with their name on and seem to learn to treasure their things better when the are the assigned custodian. These cute cups by Design Letters can be used as tableware, pen pots or as storage for trinkets. You can even buy a set of tastefully coloured sippy cup lids that fit perfectly, making a very stylish addition to any toddlers stocking. (£8.95, Design Letters at Scaniborn). Infact, Scandiborn is a treasure trove of carefully curated, environmentally kind gift wares well worth exploring – and I can personally testify that the customer service is excellent.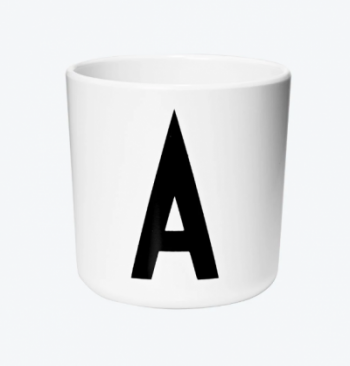 8. Fruit
Another classic, but can you really beat a seasonal satsuma? If you follow my Instagram, you know I'm a sucker for old-fashioned nostalgia and meaningful traditions. A plump satsuma's natural packaging is miles preferable to that nasty plastic netting of chocolate coins, and a more welcome snack at 7am anyways.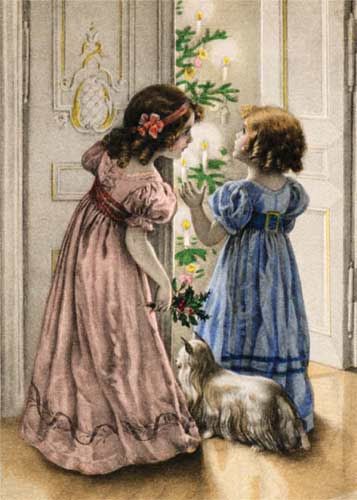 9. Toothbrushes
You know you always need a new one or an extra one, so squirrel a couple into their stockings. These by The Natural Family Co have soft bristles and biodegradable handles and packaging. And even better, you can just add them onto your Ocado shop. (£7.95, The Natural Family Co at Ocado)

10. Bubble Baths, Lotions and Shampoo
Also on your supermarket shop – including Holland & Barratt – stock up on bathtime essentials. I like Child's Farm – it's products are registered with The Vegan Society and certified by Cruelty Free International. They do big 500ml bottles of some of the products, with labels that are easy to remove, so you can refill the bottle or use it as an imagination toy for the garden/bath. The packaging is also recycled and recyclable. My favourite – for me and my daughters – grapefruit and tea tree oil moisturiser.
Bloom and Blossom is another brilliant brand. My kids don't complain about shampoo time when the packaging features all their favourite illustrated characters! The products use only naturally derived ingredients (100% vegan), no microplastics, parabens, SLS, petrochemicals or colourants. Bloom and Blossom manufactures here in the UK never tests its products on animals.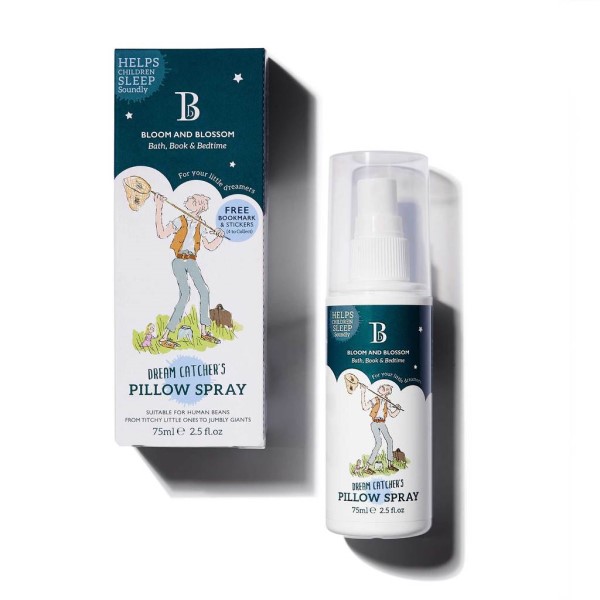 Here are the links to the featured brands:
The lead image by Scandiborn
Bloom and Blossom Planet kind bathtime products with all the kiddies' favourite illustrated characters
Child's Farm Vegan friendly and cruelty free lotions and potions for little ones
Kidly Cleverly curated kids' gifts
Ocado Explore your options to add eco friendly stocking fillers into your grocery shop
Rice Child-friendly Danish designed homewares
Scandiborn and Nordic Nest Both purveyors of perfectly selected, high quality gifts
The Book People Because books are always a good idea
Enjoy this blog post? Discover more of my inspirations and creative living ideas here