After a few weeks of wardrobe despair, eagerly dressing in cashmere in the early morning and stripped down to a vest by lunchtime, it happened. It got cold. Things can officially get cosy. Here are five of my favourite Instagram accounts that I reference for autumn inspiration. 
The Future Kept
The Future Kept is a collection of consciously crafted, responsibly sourced, sustainable and ethical products for the home, and living a more eco-friendly lifestyle. But founders  Jeska & Dean Hearne are also photographers and stylists, with experience in interior, graphic and product design, writing, and brand development. Meaning The Future Kept brand, and especially the Insta account, offers a wealth of creative inspiration alongside the beautiful products. I love their simple mission statement: 
"Our primary goal with The Future Kept is to inspire more people to think carefully about the items they have in their lives, by putting together a collection of beautifully designed handmade products from honest origins all with a story to tell." – Jeska & Dean Hearne, Founders, The Future Kept
Soho Home
Soho Home, the homewares brand under the Soho House umbrella, offers up an Insta account full of interiors inspiration and products to lust after. I kind of love that it's seasonality is subtle, not all pumpkins and orange tones. Plus it lets us have a sneak peek inside the gorgeous global private members' clubs and the homes their aesthetic inspires. 
Canopy & Stars
Guardians of gatehouses, glamping, treehouses and trucks, Canopy & Stars presents a edit of the most most weird and wonderful places to stay in the UK and beyond. Ahhh minibreaks. You have eluded us for five years, thanks to our babies who struggled to settle and love to party through the night. But gradually, we are getting into a place where we feel we can book the odd night away. Canopy & Stars, you are on my hitlist for 2019. The Insta account will have you daydreaming about autumnal escapes, hot chocolates and crunchy leafy walks galore. 
Sarah Ann Macklin
Nutritionist and model Sarah Ann Macklin shares informed nutritional guidance with a hearty dose of foodie and fashion gorgeousness. I love how she weaves issues surrounding wellness and dietary support into her highly creative seasonal content. Her quick IGTV recipe idea updates are filmed in Emily Murray's The Pink House (also home to the original version of my Prickly Pear illustration), and focus on delivering delicious dinners in 20 minutes.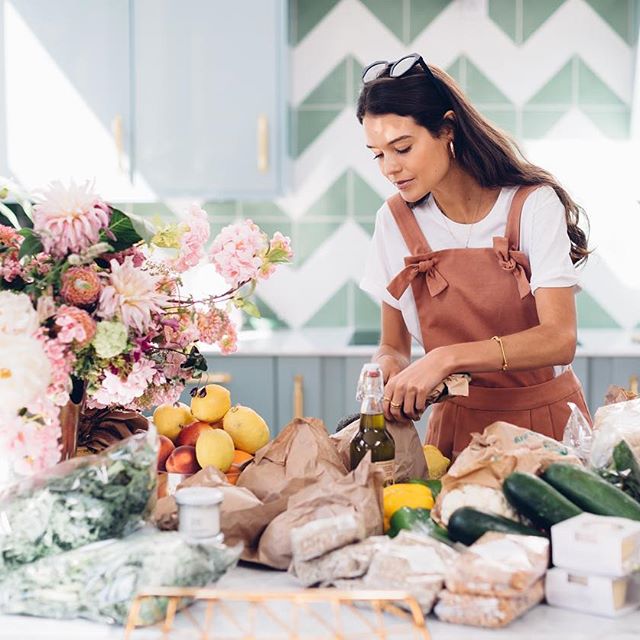 Nurture and Bloom 
Nurture and Bloom is a collective of soulful creatives, with "racing minds and wild hearts, drawn to create." I'm a contributing writer and illustrator for the quarterly magazine NURTURE (£6.50, currently digital with plans to grow into a print edition next year). The Insta feed showcases the best of the community's makes, bakes and words alongside editor Kate Cullen's creative adventures. Expect plenty of greenery alongside a fuzzy glow of golden hues, and an urge to get your wellies on and get outdoors.
Who am I missing? I'd love to hear about your favourite accounts that inspire your autumn.
You can also find my Autumn style inspiration edit here on Pinterest 
Weblinks
Wrap up with British-made blankets from The Future Kept
Ogle at dreamy interiors by Soho Home
Fantasise about treetop getaways beneath the Canopy & Stars
Find rainbow platefuls with a fashiony flourish by Sarah Ann Macklin
Join me and a creative community of high end crafters at Nurture and Bloom